Targa Arizona 2020
March 18, 2020 @ 3:30 pm

-

March 21, 2020 @ 11:30 pm
Save the dates !
TARGA RALLY PRESENTS OUR 1ST ANNUAL TARGA ARIZONA SCHEDULED FOR MARCH 18TH-21ST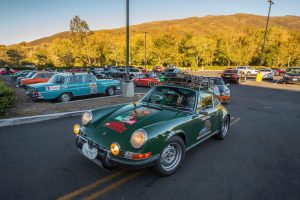 Open to 1975 * and older cars , all makes and models. This road rally is NON competitive and celebrates our unique automobiles that involve the drivers and passengers enjoying the act of driving compared to the cookie cutter every electronic widget possible, insulated from the world, automatic conveyances.
With over 1000 miles of scenic roadways planned over FOUR days, Targa Arizona promises to be a huge hit just like its Targa California and Targa Baja cousins.
We have TWO starting locations.
For those of you that can't join us for the drive Wednesday in Lake Havasu, you can enter the event in Prescott.
Time is short and we still have lots to do, so please
go to www.targarally.com for all the details today !
* Car eligibility : 1975 and older models, all makes: We are flexible on this if your car meets the spirit of the event. So a 1989 911 fits as its the same chassis and body as a '75 . Unique cars built after 1975 are certainly considered for entry. Renault R5 turbo, 280Z, replica cars like Ford GT40, Cobras, etc are welcomed too. Not sure ? contact Dave at targacalifornia@gmail.com
REGISTRATION IS NOW OPEN FOR TARGA ARIZONA !