2010 Porsche 911.997.2 GT3 Gen II
6-Speed Manual / Adaptive Sport Seats
Front Axle Lift / Dynamic Engine Mounts
Sport Chrono Plus / Ceramic Brakes / $151k MSRP
1 of 40 in GT Silver / 657 Built for U.S.
Matt, Montana – Buyer 10/22
"I had some pretty knowledgeable people look at that car this weekend and they were very impressed. I also looked at the one on BAT and it's nothing like this car and the condition is not even close. I feel very good about my purchase!"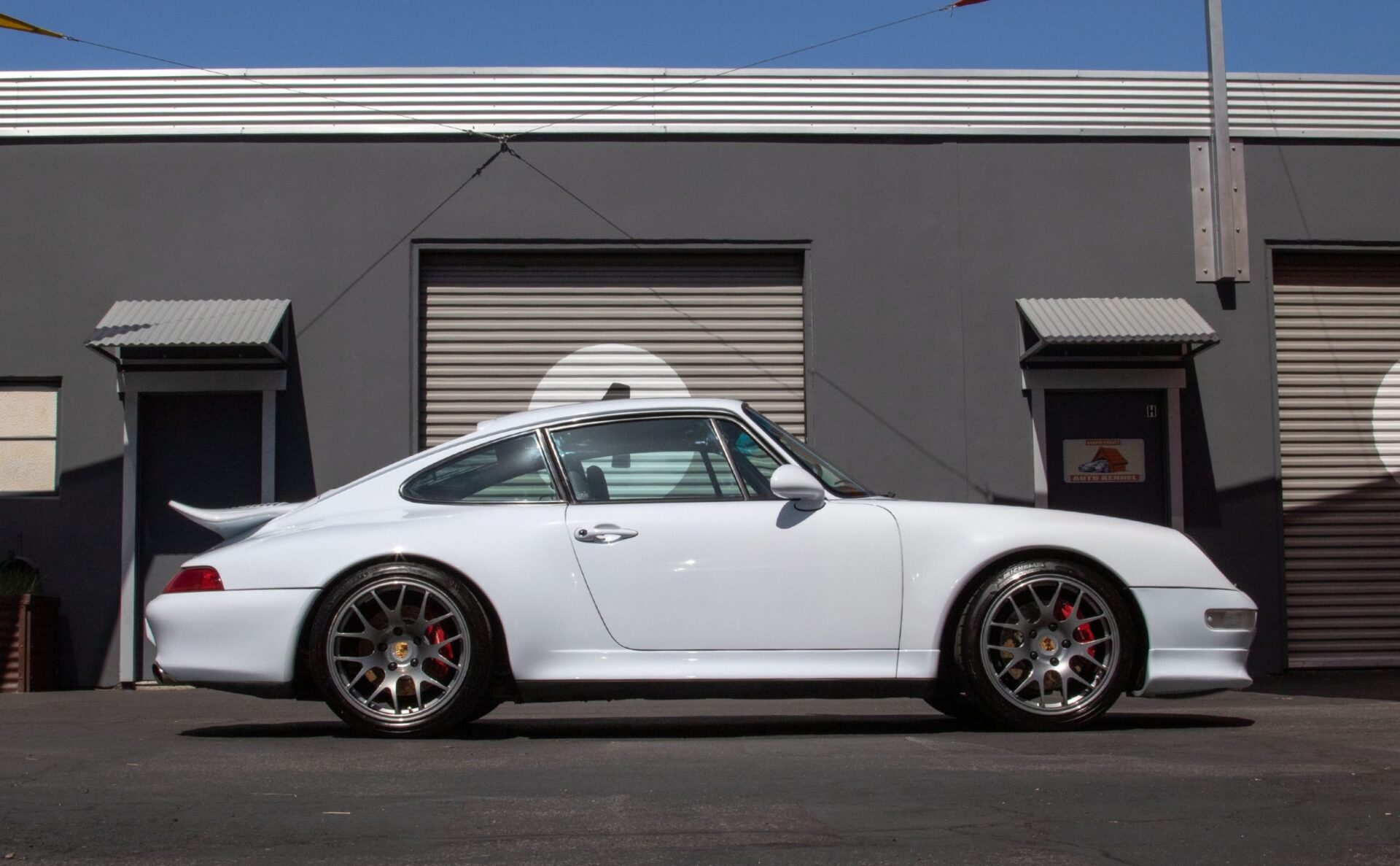 1997 Porsche 993 911 Carrera 4S (C4S) Coupe
6-Speed Manual / Motor Sound Package
Recent Engine Overhaul w/RS Cams
New GT3 Clutch with RS Light Flywheel
West Coast Porsche from New
Optional Sport Seats & Wheels Available
Paul, Texas Buyer 10/22
"Hi Paul,
Just a note that the car landed today and it was a smooth handover. The car is FANTASTIC and it's exactly as described. Based on your write up of the vehicle, it was almost as if I wasn't seeing/driving it for the first time. But my oh my it is indeed a special 993 – my absolute dream car. Thanks again!
Paul"
1995 Porsche 993 911 Carrera Coupe
6-Speed Manual Transmission
1-SoCal Family Owned from New
Academy Award Winning Owner
Fresh Koni Special Active Suspension
Fister Stage II Exhaust
Tyler, New York – Buyer 10/22
This a text to buyer from his mechanic:
"Note, I cannot believe the overall condition of this car.  No pulling your chain, it is the best overall conditioned 993 I've seen in a decade.  And I am counting the 993 RS that was here this year, all the 993 Turbo's, etc.  Something to say for California and low miles."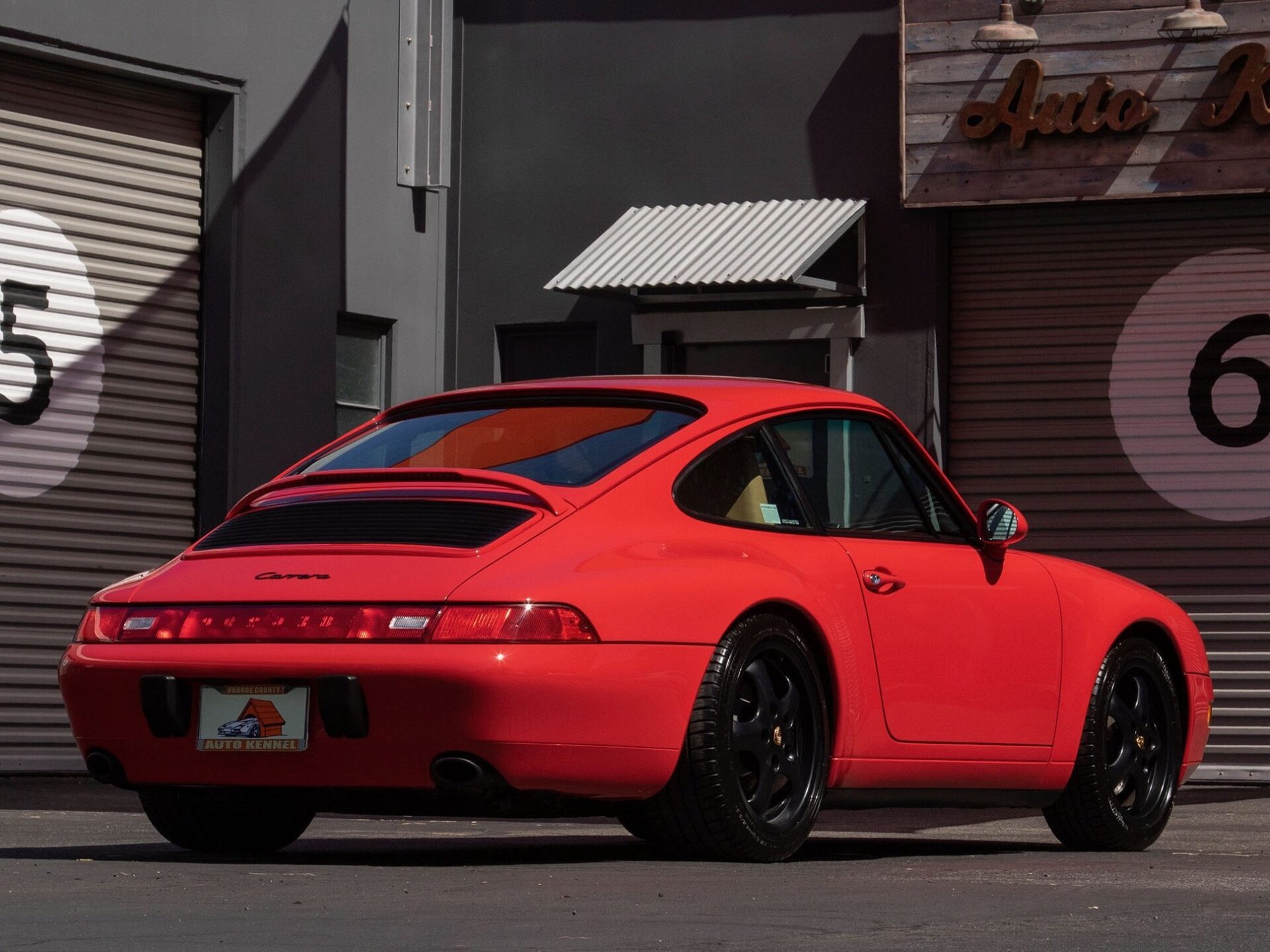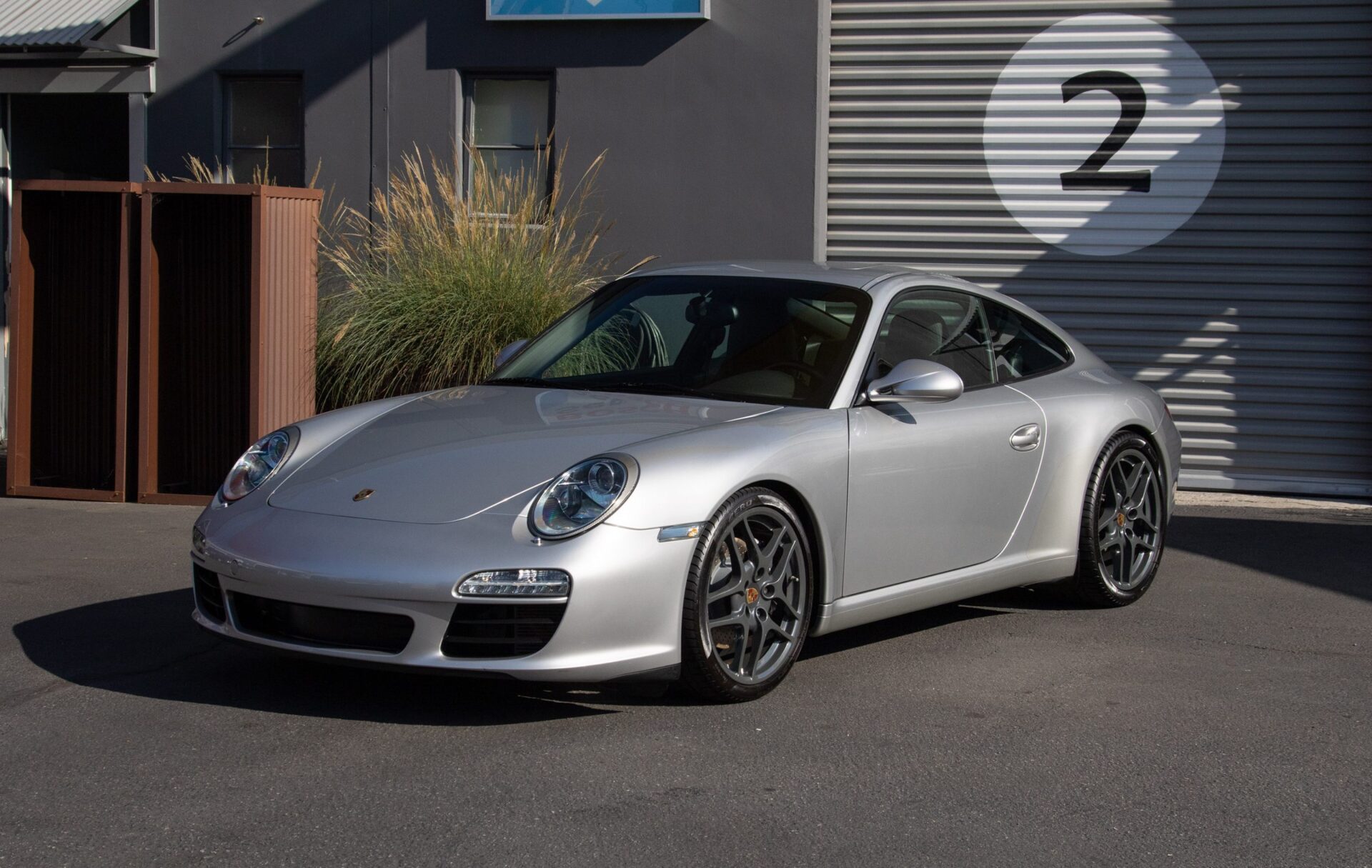 2009 Porsche 997.2 911 Carrera Coupe
PDK / Direct Injection Motor
Heated Seats & Ventilated Seats
Original Paint / Fresh Major Service
New Brakes & Rotors
John, Central California Buyer 9/22
" Thanks again to both you and your Dad!   As I mentioned to you when we chatted originally, I'm a relationship guy and I'm so happy we could put this together.
I suspect that like many of your clients, this is just the beginning!"
John
Los Olivos, CA
1993 Porsche 928 GTS Coupe
5-Speed Manual / NO Side Moldings
Sport Shocks / Increased Air Conditioning
Recent Timing Belt and Water Pump Service
A/C service / New Michelin 4S Tires
Over $24k of Recent Services
Tom, Northern California – Seller 8/22
"Nice! Nice! Nice!
You've made my day/week/month!
THANK YOU!!!
You are amazing. I really can't put into words how much I appreciate your patience, perseverance, and your candor throughout this entire process. I realize that selling this particular 928 GTS was no easy task, but somehow, you were always patient, pleasant, kind, understanding, and you made this whole process so easy and stress-free for me.
Seriously, Paul – you went above and beyond here. I really appreciate everything you did to get this across the finish line.
I am very happy with the outcome."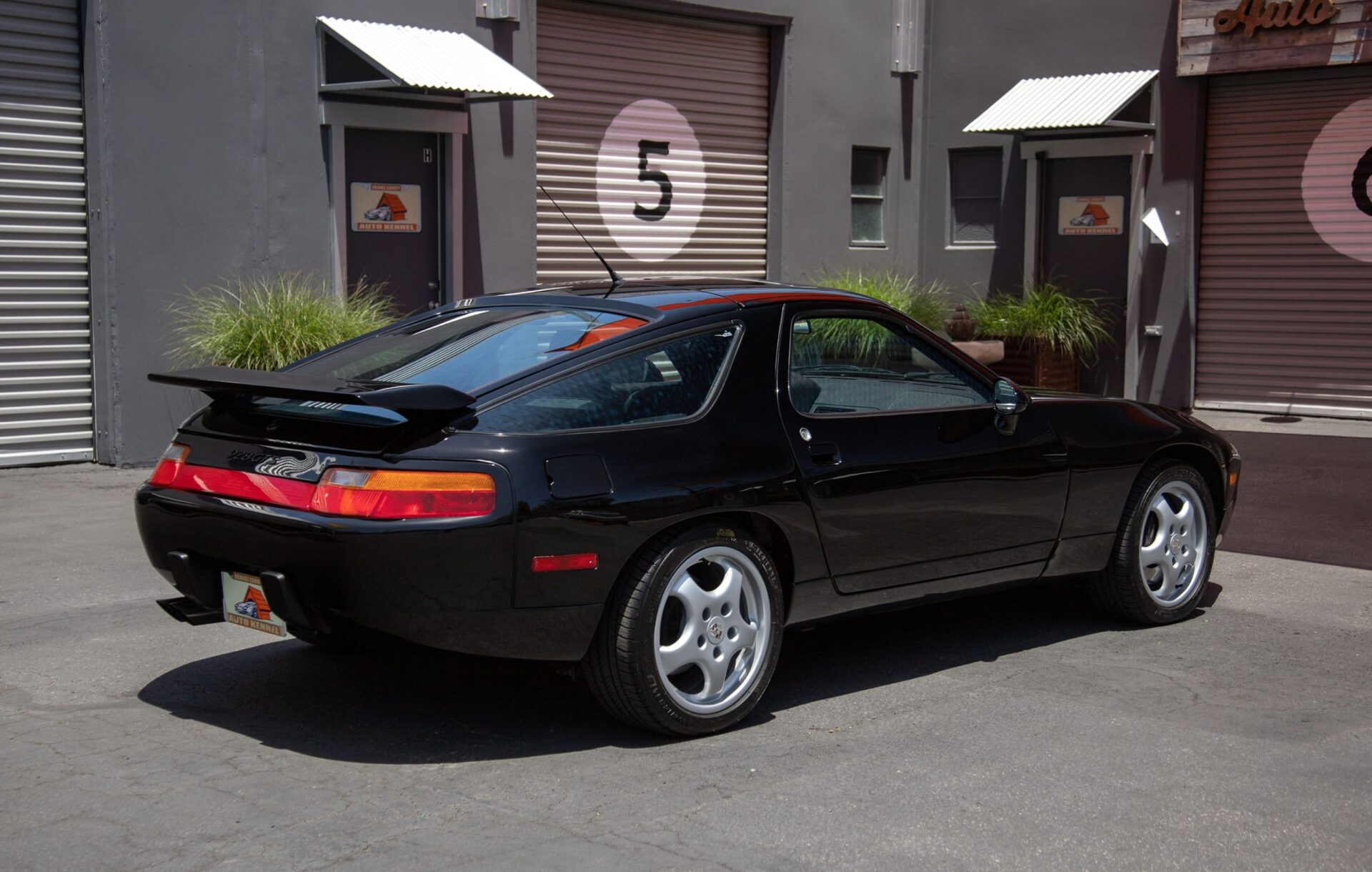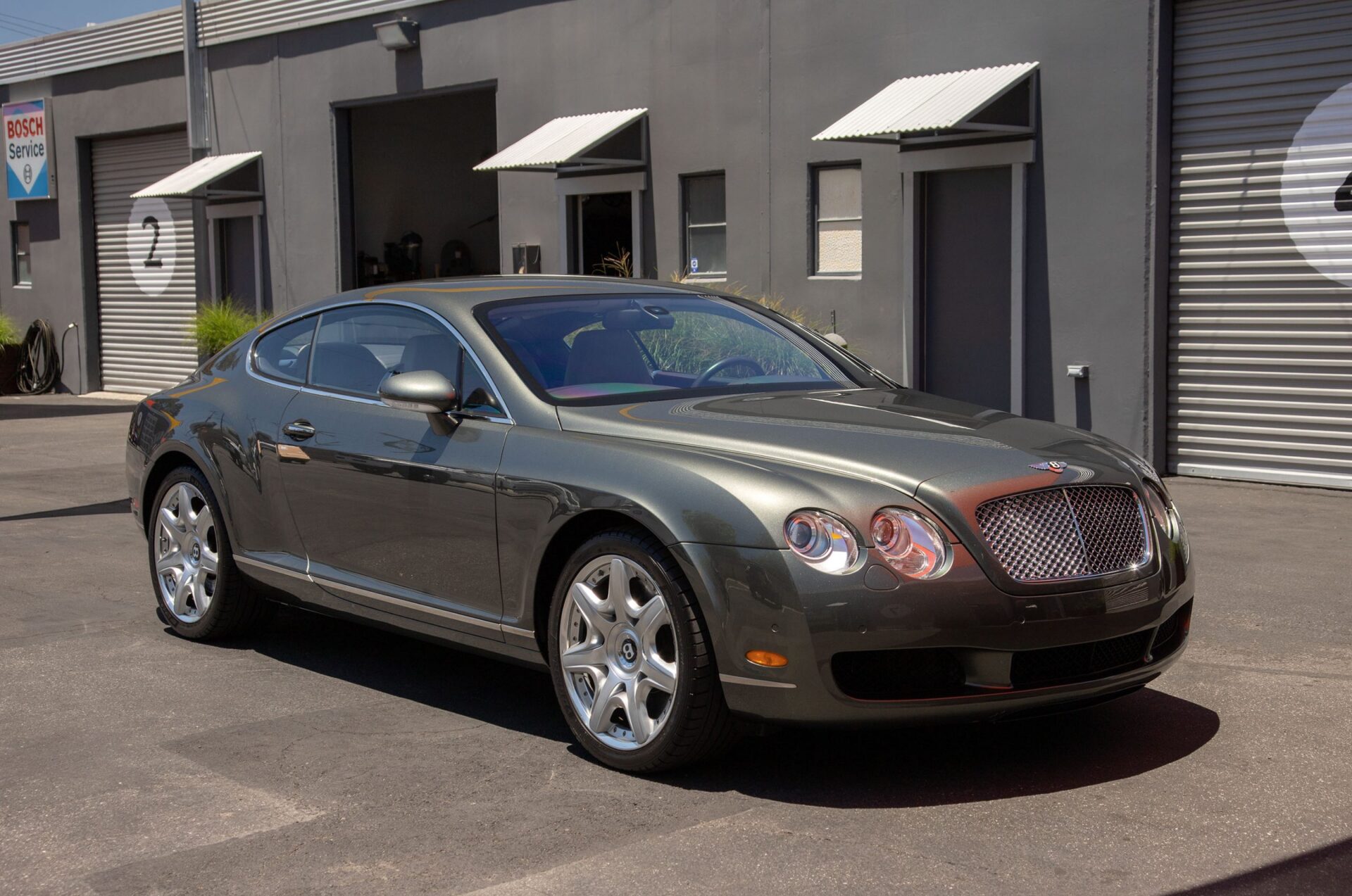 2006 Bentley Continental GT
Mulliner Driving Specification Package
2-Orange County, California Owners
Rare Color Combination / Nicely Documented
Original Paint / Extremely Clean Example
B&C W, So California Sellers 7/22
Good morning Ed & Paul,
It's easy to trust people who do what they say and do a great job too!
We hope the next owner enjoys the car as much as we did. He really bought an excellent vehicle!
Thanks for all your work and taking good care of us. It's a pleasure doing business with you two and rest assured we'll be back!
Best Regards,
C & B
1984 Ferrari 308 GTB Quattrovalvole
Excellent Documented History from New
1 of 56 GTBi QVs Built for U.S.
Recent Belt Service and Clutch
Recent Service by Beverly Hills Ferrari
Jason, Texas – Seller 6/22
"Thank you. Wire received. Always a pleasure working with you. You make buying and selling easy for me.
All the best,"
Jason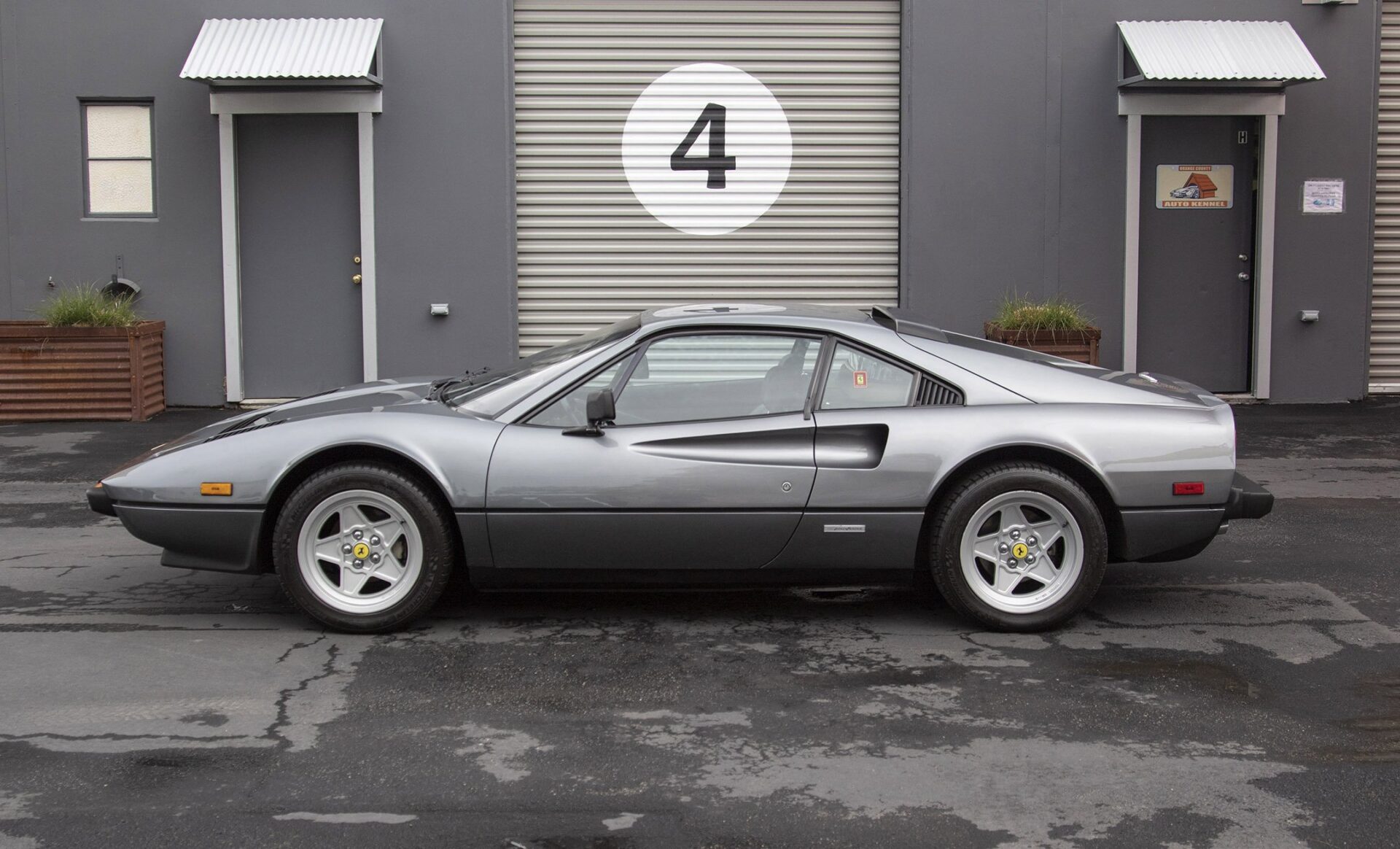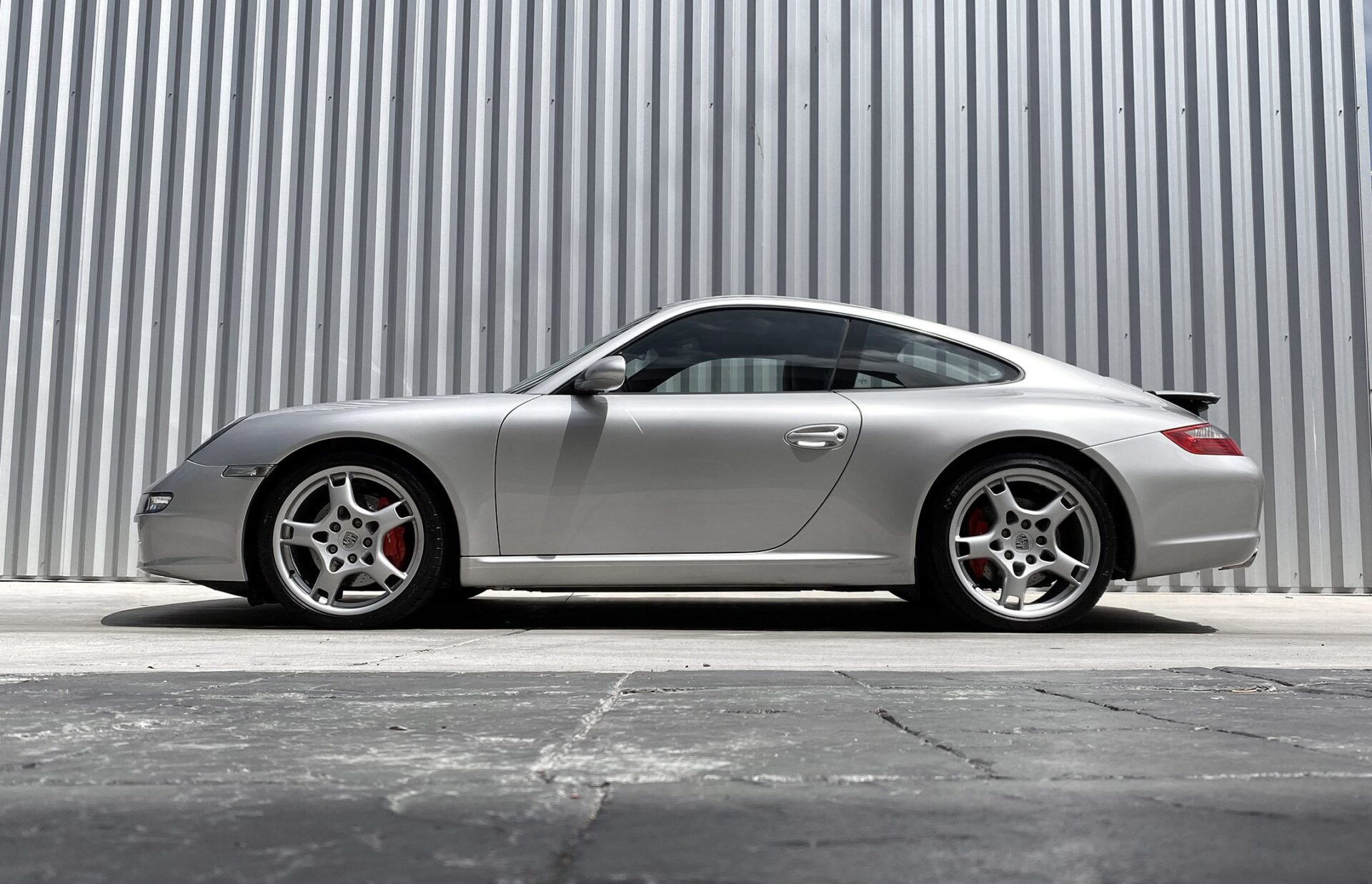 2006 Porsche 911 997 Carrera S Coupe
6- Speed Manual / Sport Chrono Plus
Fresh Clutch and RMS
1-SoCal Owner for 12+ Years
Fister Sport Exhaust / Recent Major Service
Original MSRP Window Sticker
Zach, Texas- Buyer 5/22
To: Paul & Ed
"Docs received, thanks so much.
You guys have been a dream to work with. I'll be calling when I decide to add a GT4 to the garage 🙂 "
1964 Porsche 356 SC Reutter Cabriolet
Recent Restoration by Liberty Motorsports
Numbers Matching / Original Color Combo
Engine built to 1720cc "Big Bore Kit"
Leather Upholstery / Koni Suspension
Ron, Arizona –  Seller 3/22
"Thank you both for everything! You have a first class business that I will highly recommend to anyone interested in buying or selling their Porsche."
All the Best,
Ron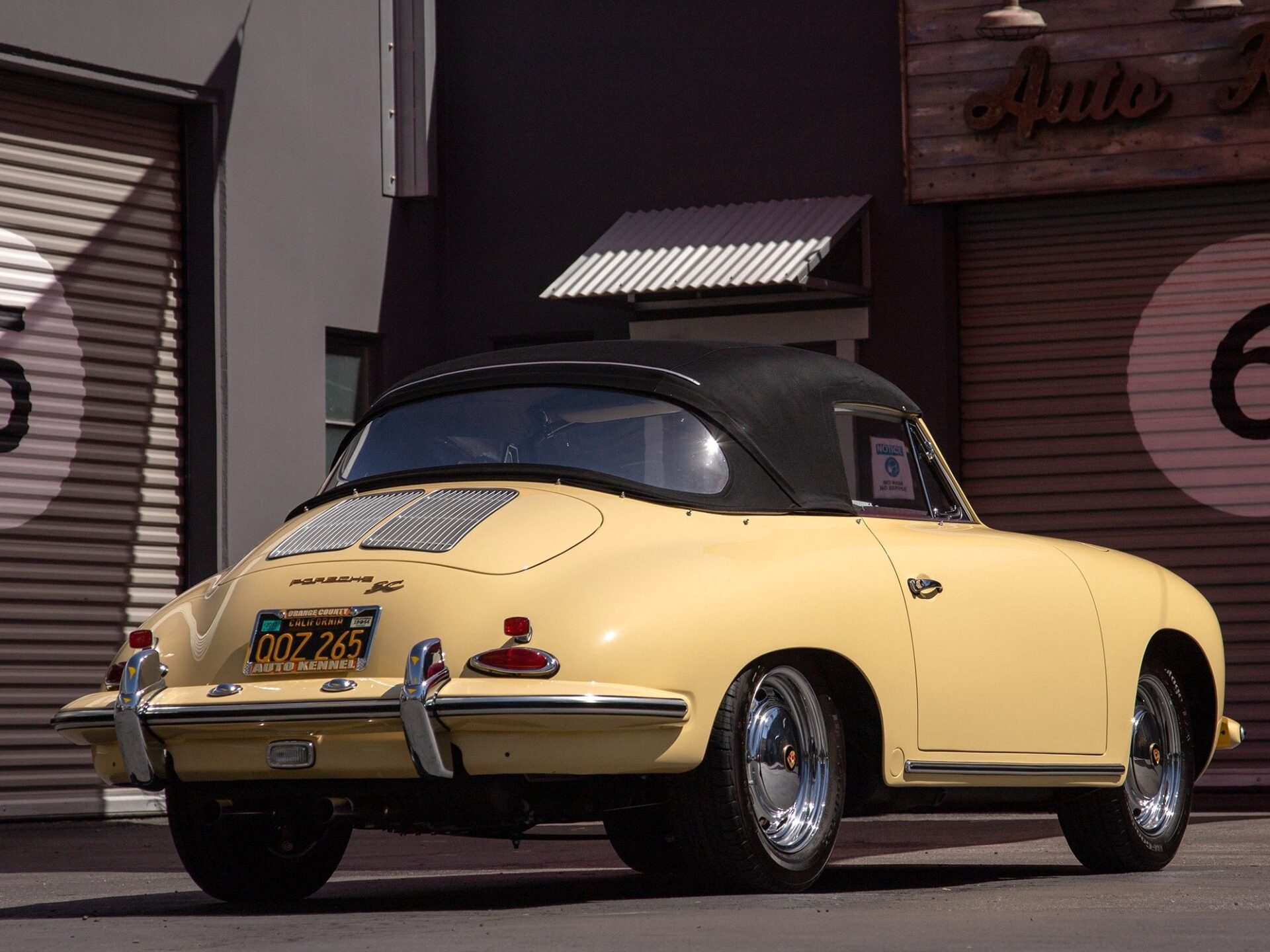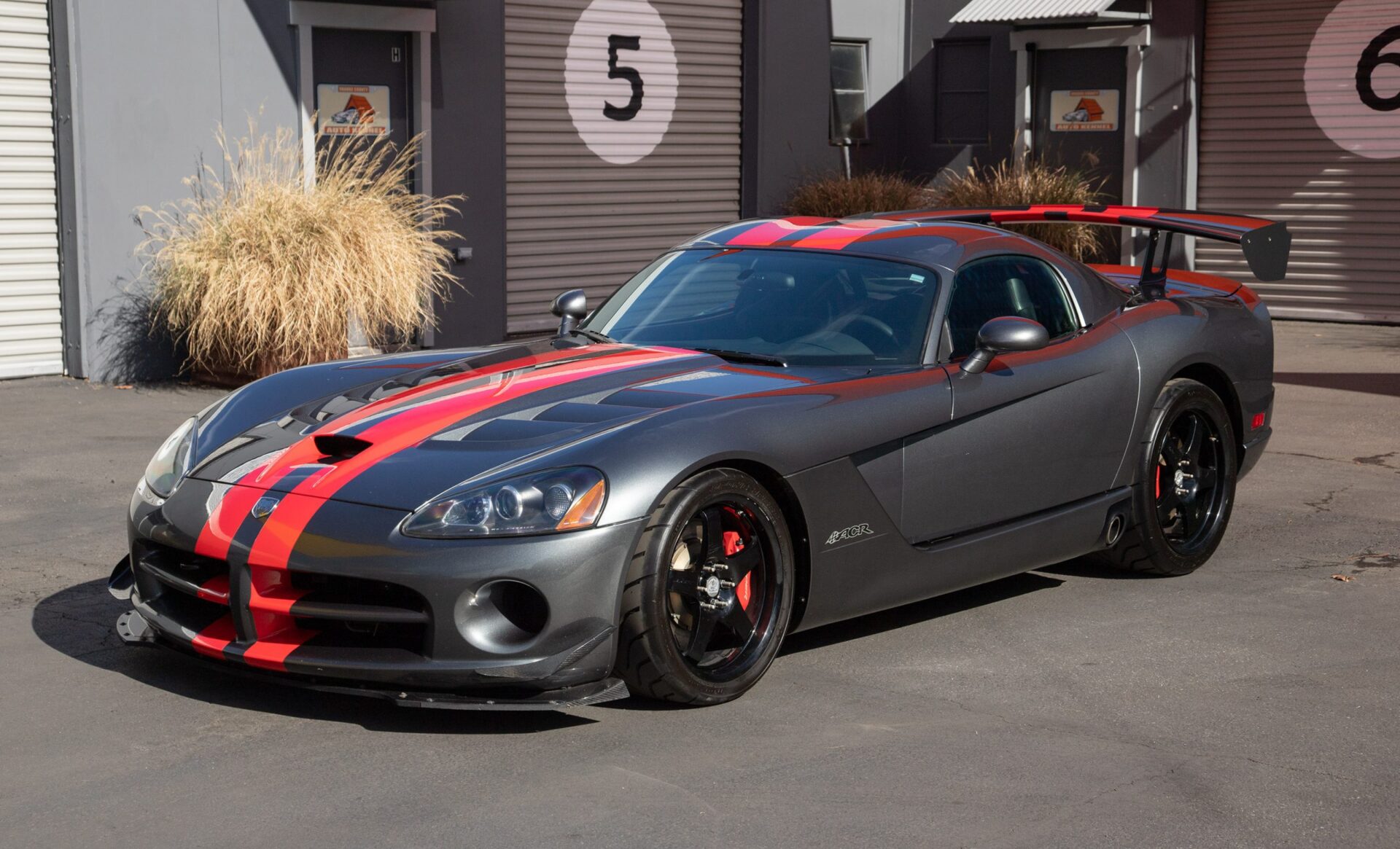 2009 Dodge Viper ACR (Gen 4)
1 of 3 in Graphite with Red Stripes
6-Speed Manual / Air Conditioning
Original Paint / Clean Carfax®
Corsa Cat-Back Exhaust System
Ryan, Southern California- Seller 2/22
"Paul and Ed,
I can't thank you enough!
I will let you know when I see the funds clear.
– but you have been great to work with!
Thanks again!!
Ryan
2009 Porsche 997.2 911 Carrera Coupe
PDK / Direct Injection Motor
Heated Seats / Launch Edition
Low Miles / Original Paint
PDK Service and Fresh Michelin Tires
Sport Plus Mode / HRE Wheels Available
Curt, North Carolina –  Buyer 1/22
"Car just arrived. Exceeded expectations- very happy. D&D did an excellent job. Thank you for everything 👍🏻"
[Curt is a first-time buyer of ours who had never heard of AutoKennel and was worried about buying a car from across the country from a small dealer.]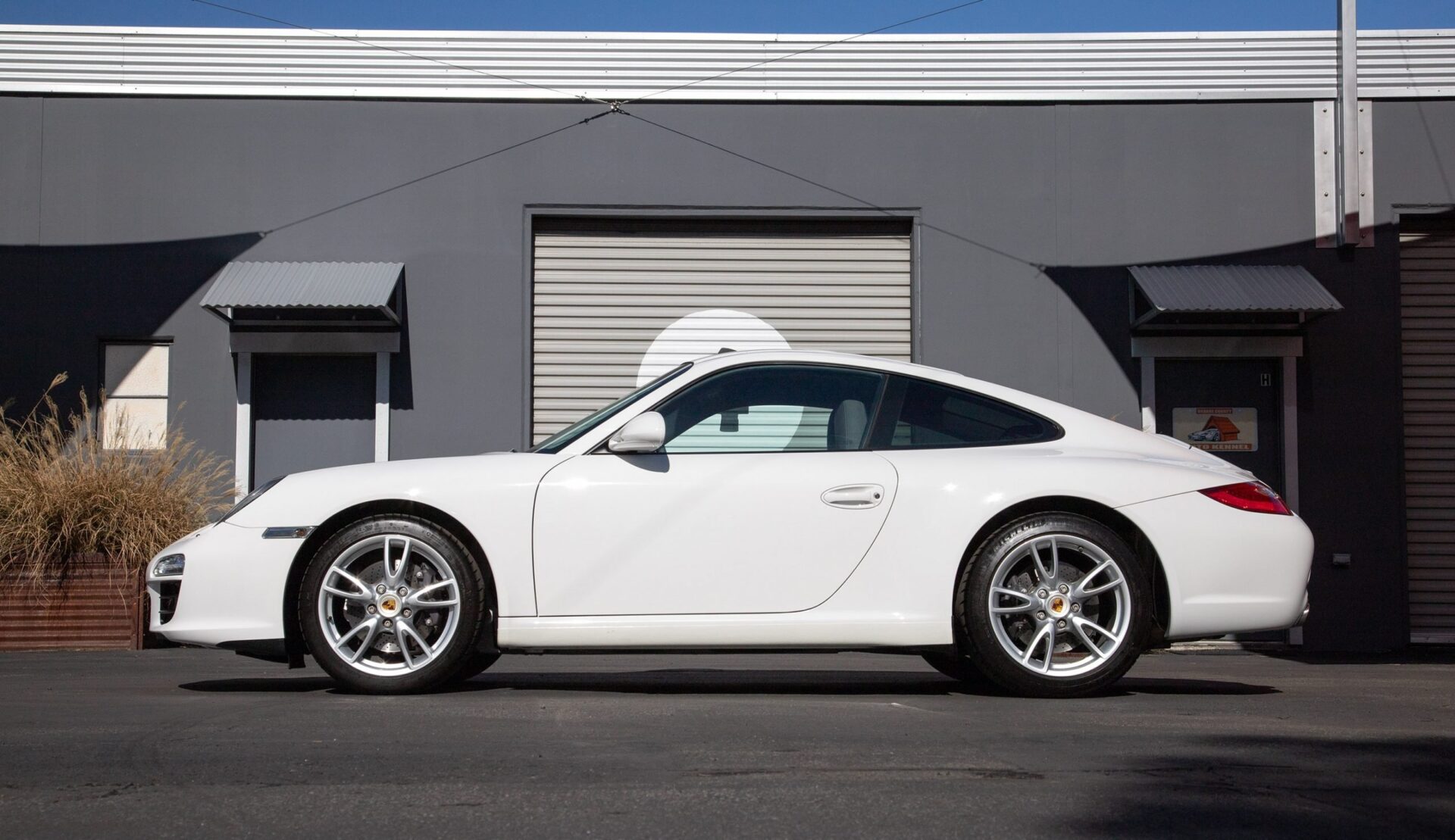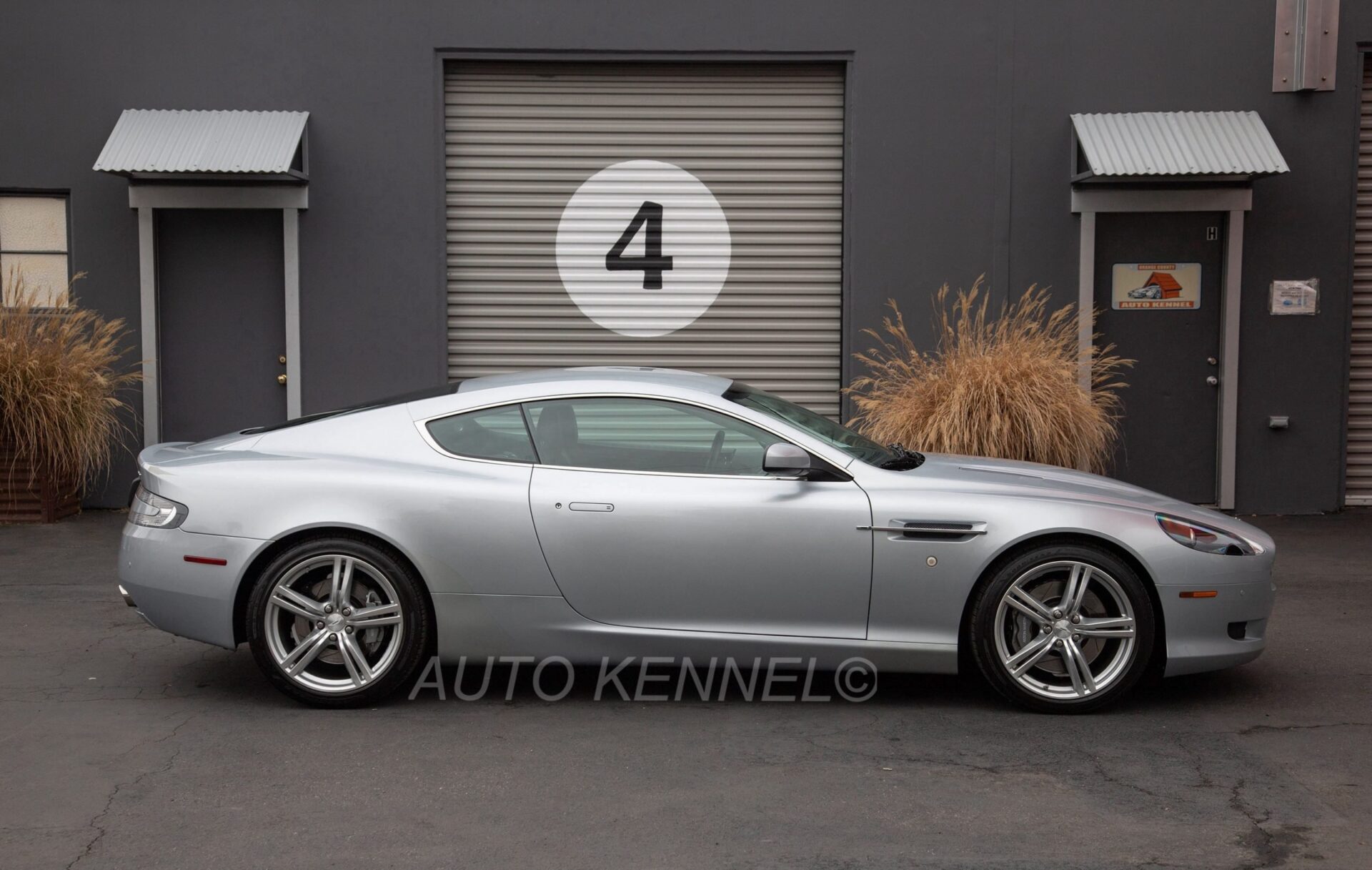 2009 Aston Martin DB9 Coupe
Sports Pack Option / Original Paint
Orange County from New
Always Dealer Serviced
All History from New
Robert, Florida- Buyer 11/21
"Subject: Auto Kennel.
My first exposure/ transaction-
I purchased an Aston Martin (long distance and sight unseen) from Paul @ Auto Kennel in November 2021.
He's a straight shooter, trustworthy, divulging, and caring to the extent that he will go out of his way to assist…also expeditious, zero BS, and based on my limited experience with him and the company, I feel that he knows cars intimately.
Robert
(40+ years in classic, antique, sport and collector cars)."
1996 Porsche 993 911 Carrera Coupe
6-Speed Manual Transmission
Southern California Car from New
1-Orange County Owner 16-Years
$30k Invested on Mechanical Freshening
New Clutch, Flywheel, and Suspension
Jim, Arizona –  Buyer 9/21
"Paul:
Tony brought the 993 last night. I just took the Porsche on its inaugural Tucson drive. It is just lovely.
The appearance is every bit as nice and new as I had hoped – it has obviously been cared for by knowledgeable custodians these many years.
It runs very well – plenty of kick, crisp shifting, great handling, cold A/C. All I could ask for.
Thank you very much for your courtesy and professionalism throughout the process. I look forward to doing business with you again.
Best,
Jim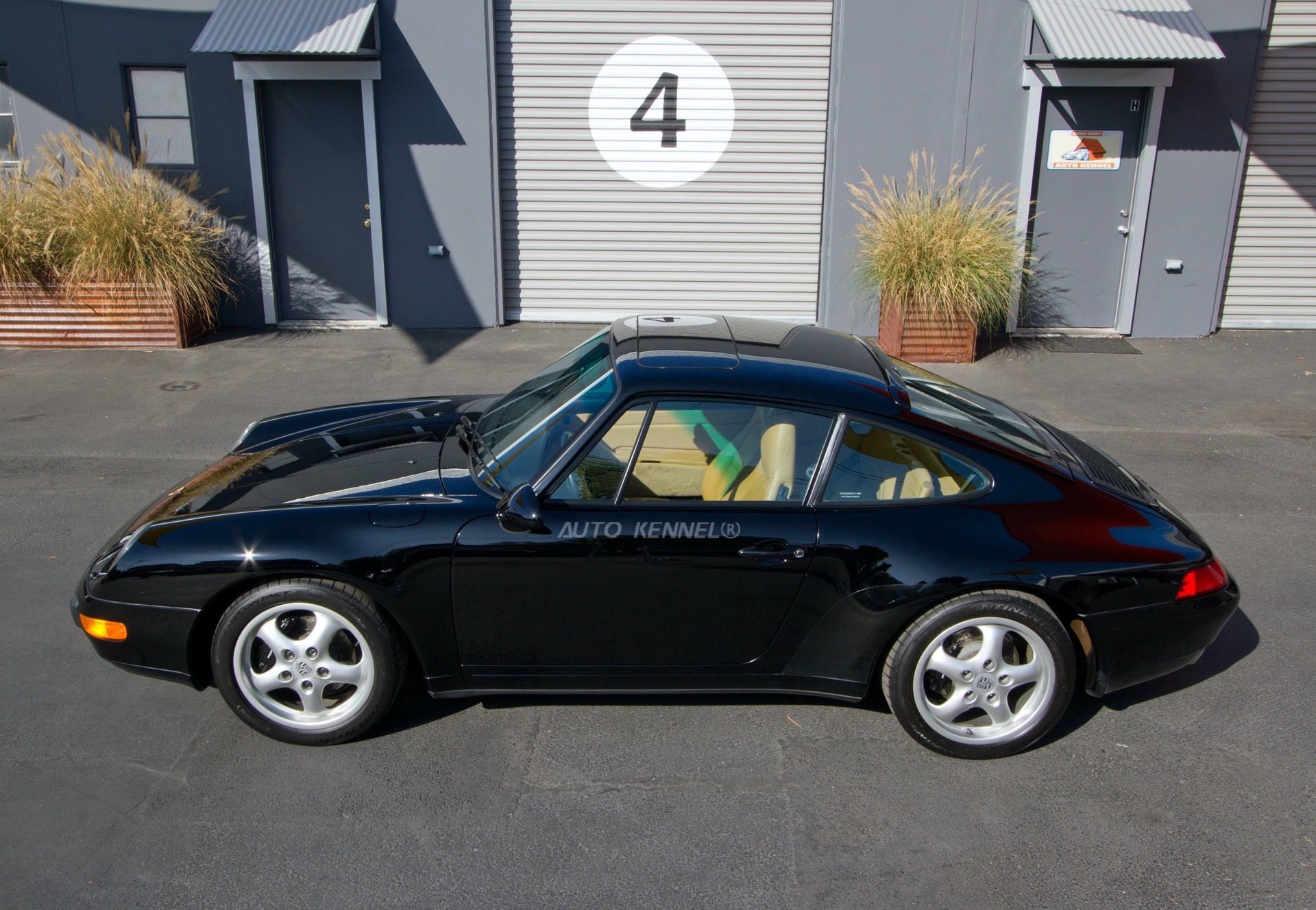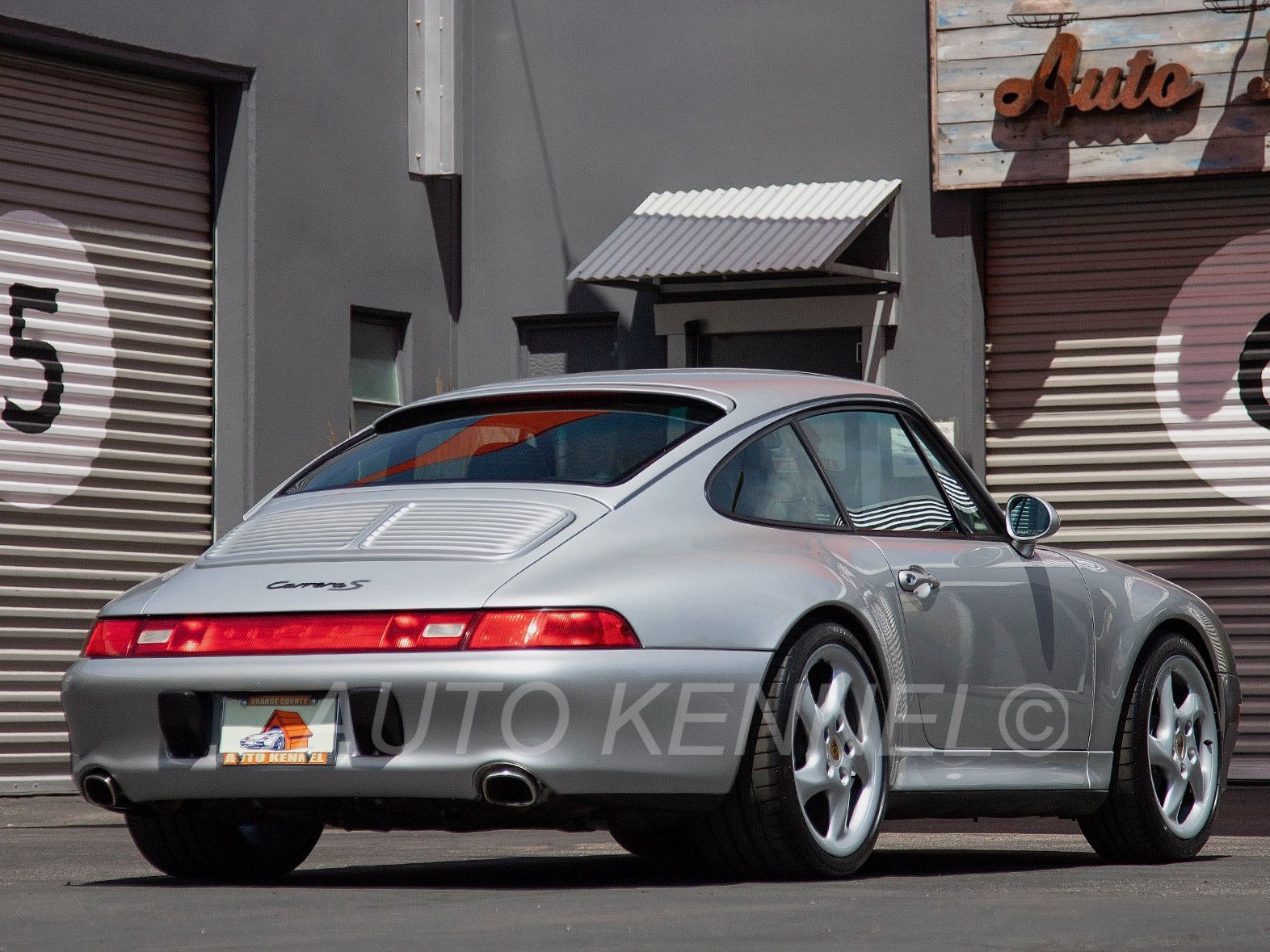 1998 Porsche 993 911 Carrera 2S (C2S) Coupe
6-Speed Manual / Last Year of Air-Cooled
Motor Sound Package / Limited Slip Diff
Bilstein PSS10 Suspension / 18" Turbo Twists
Fresh Top End Engine Rebuild & Reseal
Tom, Northern Calif – Seller 8/21
"Good morning Paul and Ed,
A very belated THANK YOU for the most pleasant automotive transaction I've ever had!
I've purchased and sold dozens of cars over the last 25 years, but I've never sold a car on consignment before. After working with you, I can't imagine that I would ever want to sell a special car like this on my own.
The amount of work that you put into prepping the car for sale and marketing the car was staggering.
You took care of everything. The entire process was effortless for me.
You made a great car even better and I'm blown away by the results/sale price.
Everything transpired faster than I expected, it was much easier than I expected, and you achieved better results than I expected!
Your commission was a fraction of how much more you were able to sell the car for as compared to what I might have been able to sell it for on my own.
To say that you added value would be the understatement of the year!
Your knowledge and the amount of time that you put into this is amazing. Thank you for your diligence and for the constant communication along the way.
Paul, you are a true professional and I trust you implicitly. I look forward to doing business with you again.
It was an absolute pleasure working with you.
Best,
-Tom "
1973 Porsche 911 T (MFI) Targa
Numbers Matching/All Steel
Engine Built to 2.7 RS Spec.
Rare Oxford/Dalmation Blue
Restoration by Stoddards
Jim, California –  Seller 7/21
"Ed and Paul,
Thank you.  This was a brilliantly handled transaction by you guys.  I appreciate your process, results and how you make it seem effortless from the seller's perspective even though I know how much hard work goes into what you guys do to produce these kinds of results.
I'm definitely a fan of the Autokennel."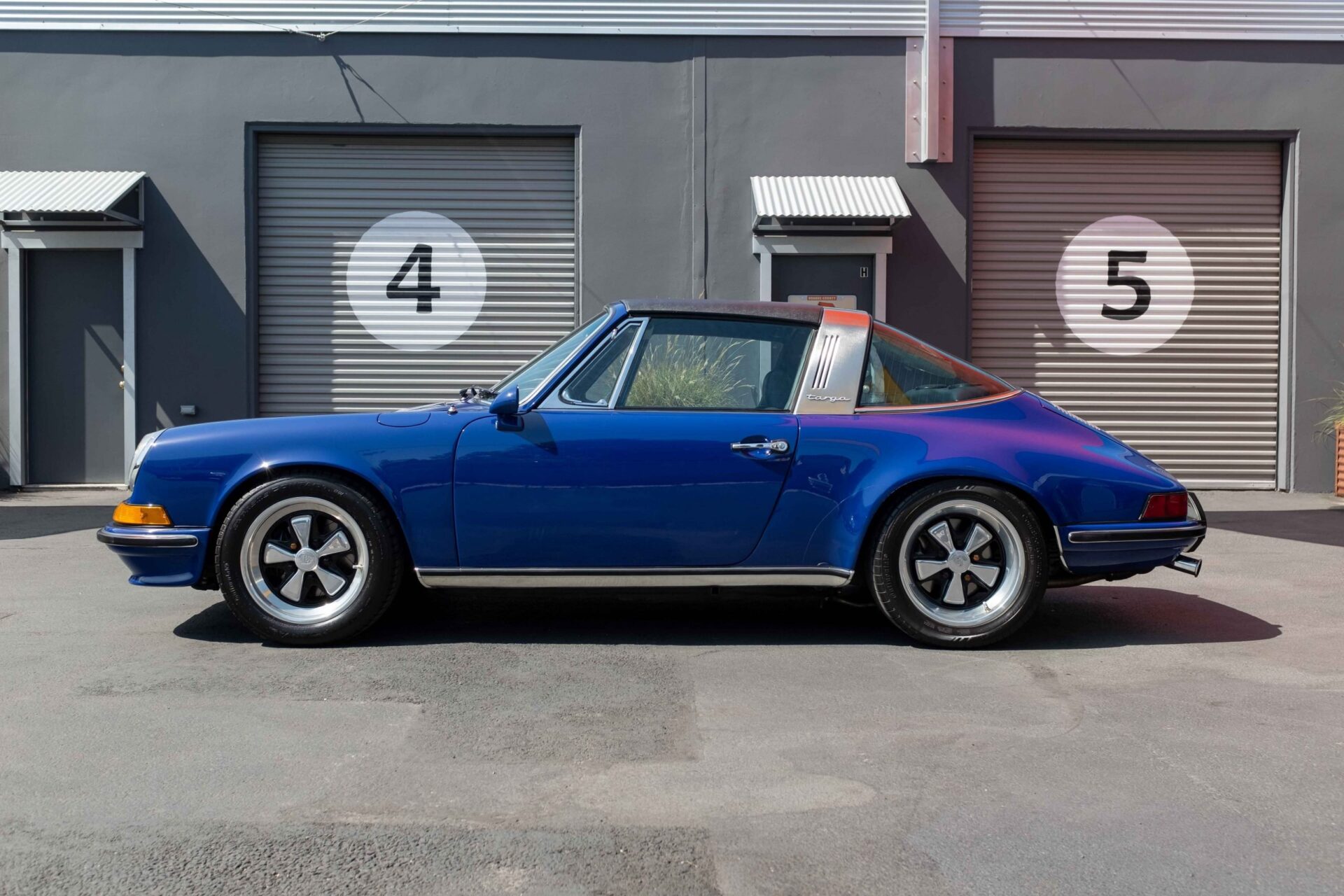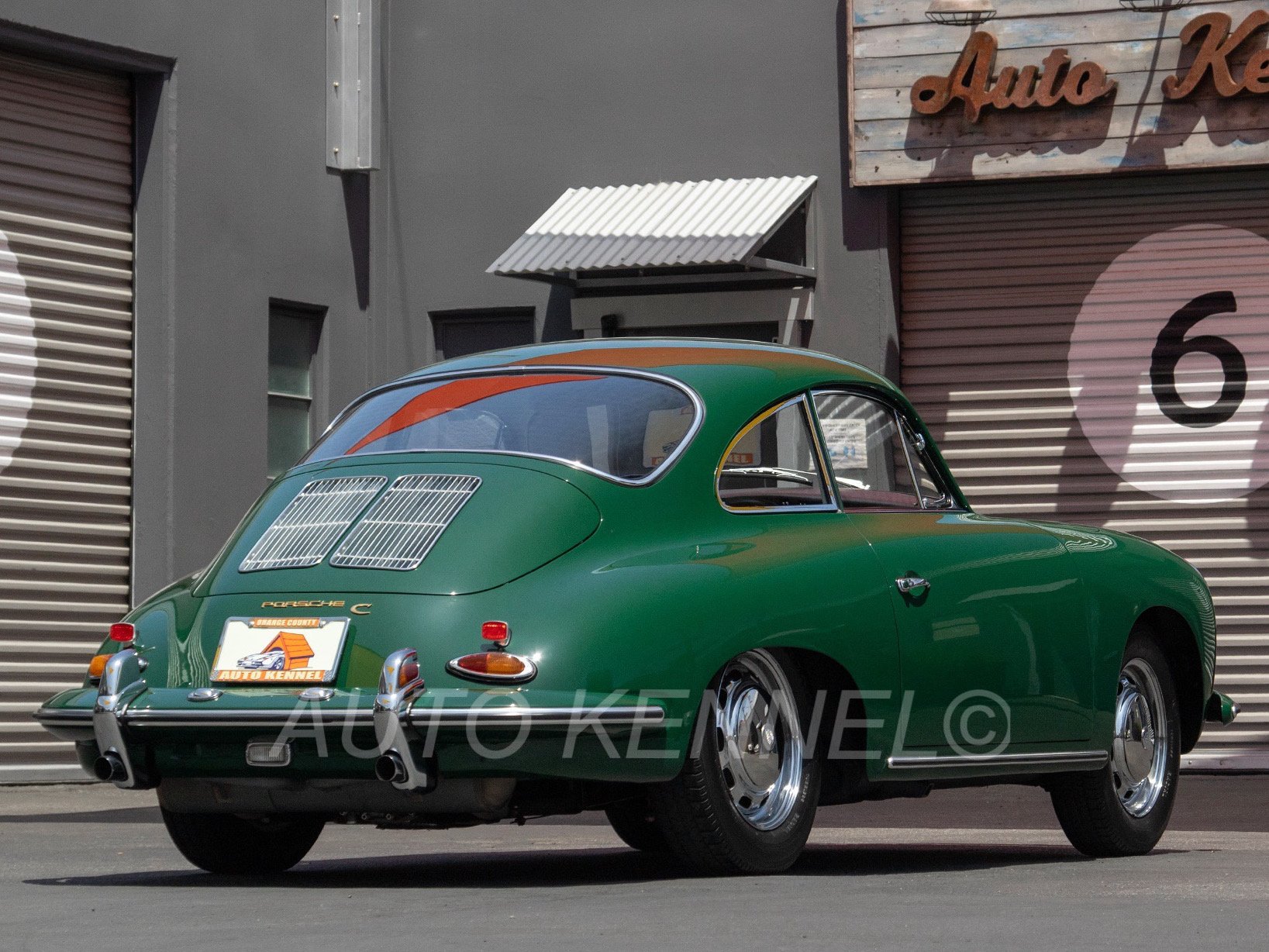 1964 Porsche 356C Coupe
Numbers Matching with Kardex
Competition Motors Sold New
Southern California Porsche from New
Paint and Body Restoration by Angelo Pino
Jim, So. Calif – Buyer 5/21
"'Buy the seller, before you buy the car.' I just bought a "C" coupe for my driver car.  Never drove it first. The seller is 100% reputable. And, the car is near perfect, just like he said it was. I'm not suggesting this to anyone, but this is the second "C" coupe he sold me. I must plug him here – Paul Kramer, at AutoKennel in Costa Mesa, CA. Did I get a bargain, not at all, but a great car…Jim."
[Transcribed from the 356 Registry Forum]
1992 Porsche 911/964 Carrera 2 Coupe
Manual Transmission / Rare Color
Work by Jeff Gamroth of Rothsport
KW Suspension / RS Flywheel & Clutch
Limited Slip Differential / H1 Headlights
Ty, Oregon –  Seller 4/21
"Thank you again Ed and Paul.  The funds have arrived and are all good.
It was truly a pleasure working with you on this transaction – thank you so much.  I work in 'service' as well and I can honestly say that I deal with so much 'yucky business' every day.  Your openness, honesty, hustle, dedication to doing right and communication were noticed and appreciated.  Will definitely be in touch about any further sales or purchase interests.  Thank you again."
"Car world (along with general contracting and trades world) can be really schleppy.   I have dealt with some tough characters who were just in it to make a buck.  I always appreciate great service providers and want to let them know when they have been that."
2018 Porsche 911 (991.2) GT3 Touring
6-Speed  GT Sport Manual / Front Axle Lift
Original Paint / Factory Warranty
Chuck, Pennsylvania – Buyer 7/20
"I got the car and just one complaint: it's just too fast….haha.  Thanks for making everything easy and a great transaction.  I'm sure a lot of people recommend you, but if you need anyone else to do so, have them give me a jingle."
[Transcribed from voice mail]
1997 Porsche 993 911 Carrera Coupe
6-Speed / Limited Slip Diff / Motor Sound
Bilstein PSS10 Suspension / Fister Exhaust
$25k of Recent Services
Ken H., Northern California –  Seller 6/20
"I just got the check and just want to say thanks again!!
You guys are amazing and for what you do so damn reasonable on the detail and photography fees!"
[His response when asked if we could publish his comments]
"Absolutely!!!
I've already been shouting it from the rooftops haha"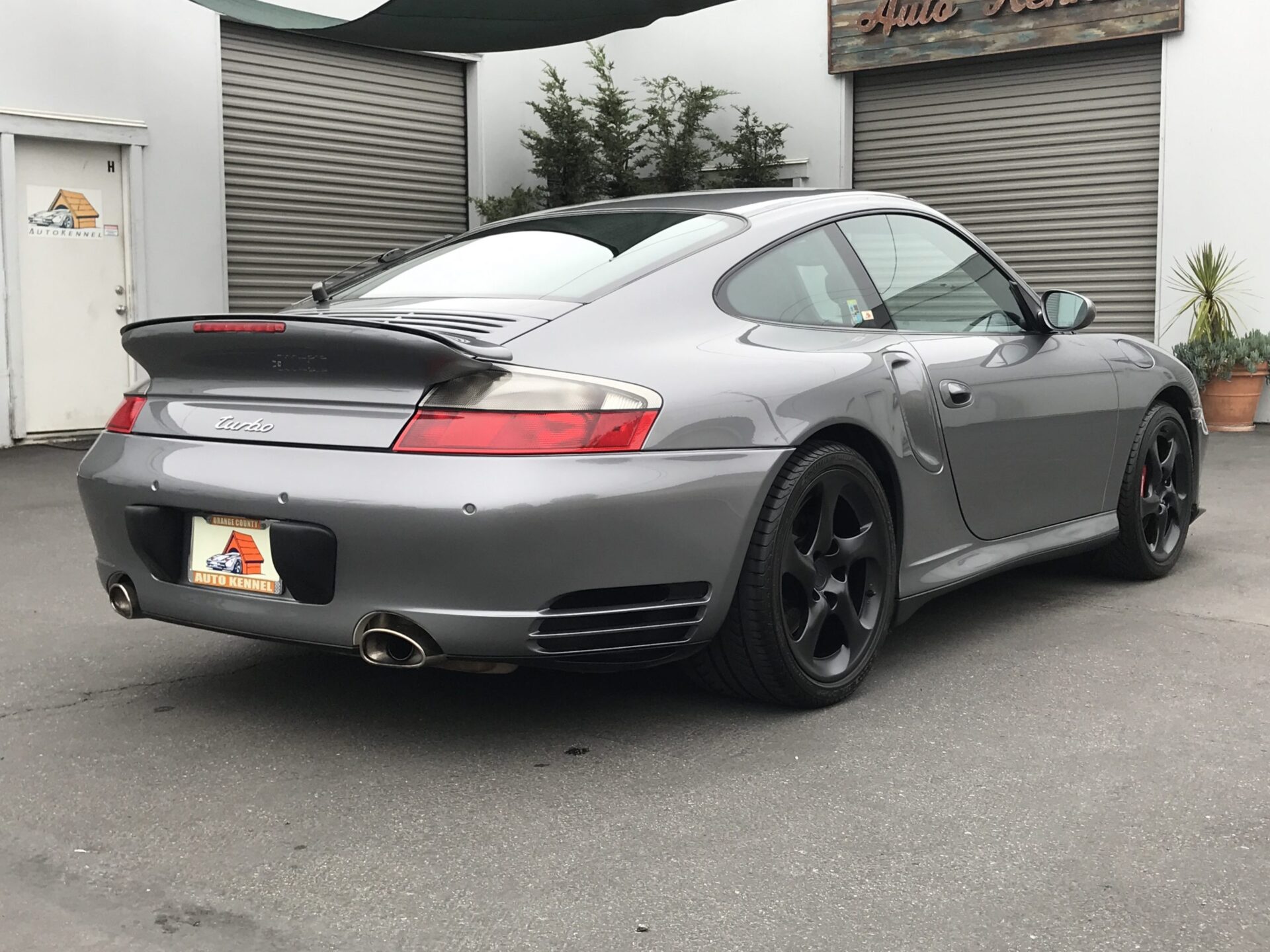 2001 Porsche 911 996 Twin Turbo Coupe
Factory Sport Seats/6-Speed Manual
$20k of Recent Mechanical Work
New Clutch/Welded Water Pipes
Pete, Southern California – Buyer 8/17
Ed and Paul –
Just wanted to take a moment to thank you for your invitation and warm hospitality at your annual Auto Kennel open house yesterday!  I had a wonderful time both in the morning, followed by my return in the afternoon.
It doesn't surprise me so many cordial car folks show up to visit at your events.  Your fine reputation is known to so many, and your list of friends continues to grow.
It's with great pride I bring my 996tt to car events thanks to you making it available to me.  The car shows very well in spite of its many logged miles. I'm gaining confidence with various light repairs and servicing, along with participating in the fun of the hobby.
Once again, thank you for welcoming me into your wonderful community!
Warm regards,
Pete
2005 Porsche 911 997 Carrera S Coupe
6-Speed Manual/Factory Replacement Engine
                  &
2010 Porsche 997.2 911 Carrera Coupe
6-Speed Manual/Direct Injection Motor
Larry, Northern California – Buyer  and Seller 6/19
Paul,
You guys are very good at what you do.  Having bought terrific cars from you four times I can say without hesitation that you bring us great cars with well documented histories at very fair prices.  It's why they don't sit in inventory for a long time.  Your track record/reputation serves your customers well on both sides of these transactions.  On a side note we enjoy your wit as well.  Thanks for all your help over the years.
Best,
Larry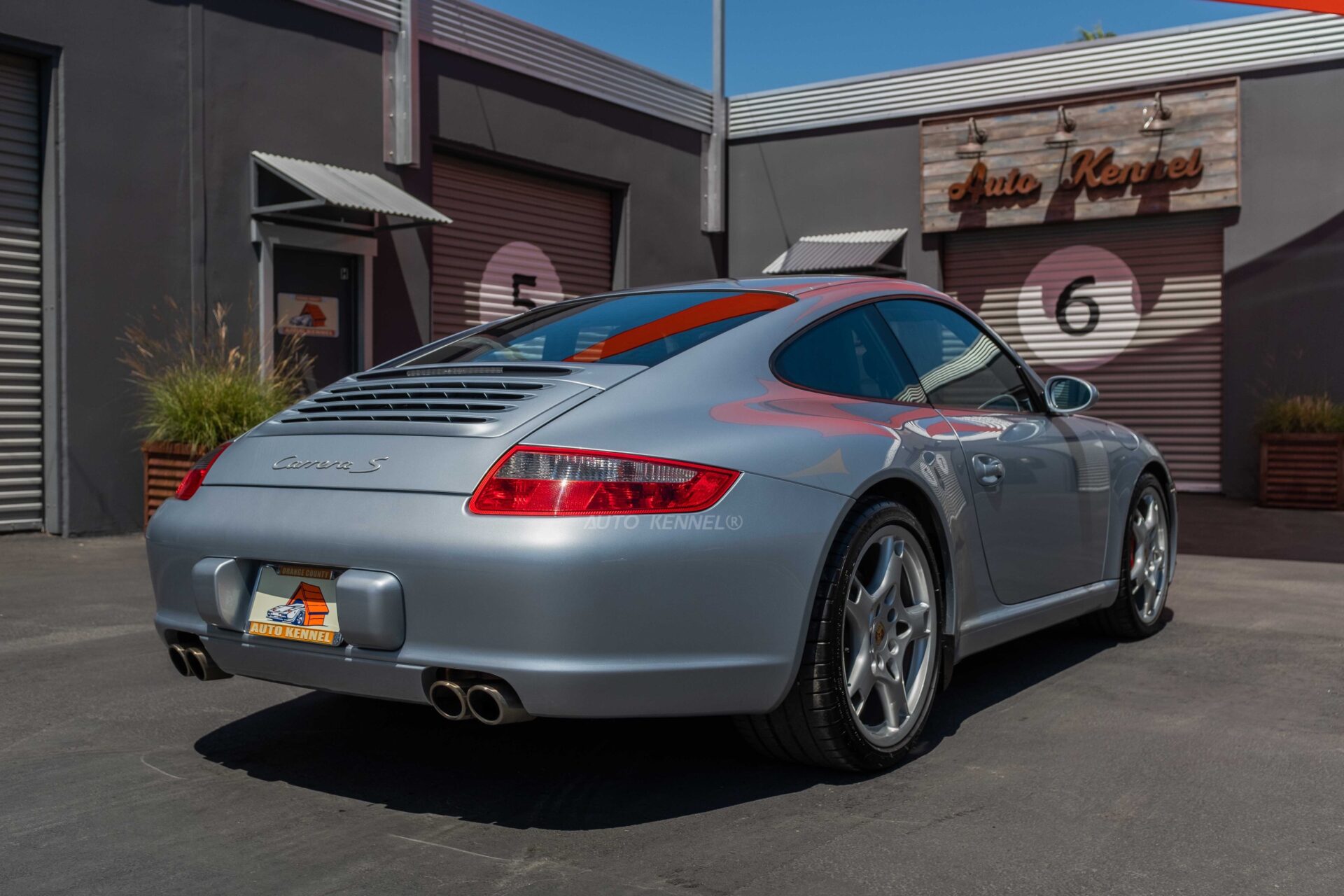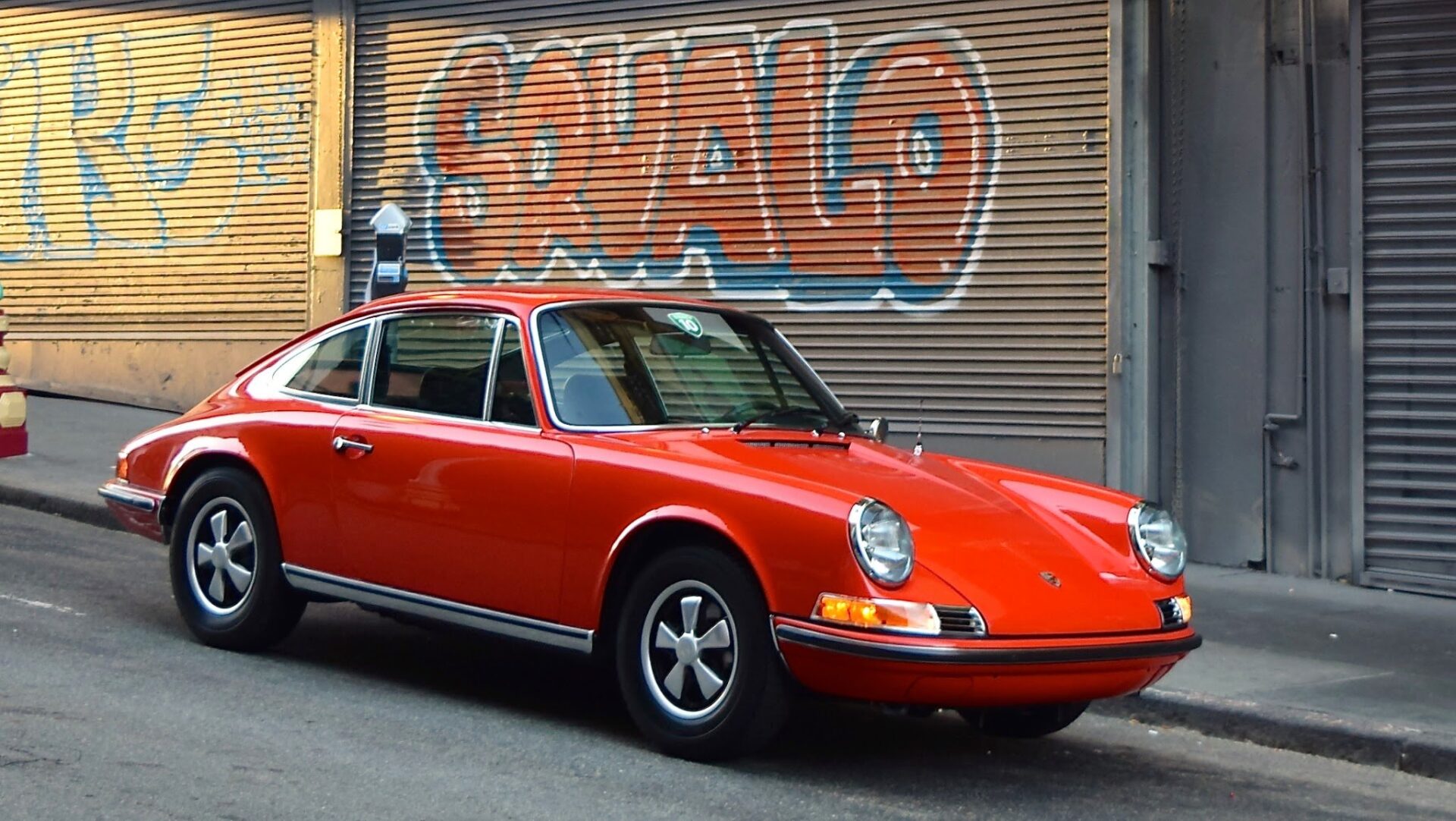 1970 Porsche 911 E Coupe
Recent Full Engine Rebuild
Infamous Original Owner
Excellent Documented History
George, Northern California – Seller 7/19
Hi Paul,
Thank you again for all of the elbow grease you put into finding a new home for my 911E.
I hope one day to o business with you again on the buying side!
Cheers, George
2016 Porsche Cayman S (981) Manual
Heated Sport Seats/Sport Chrono
Sport Suspension/Sport Exhaust
Original Paint/Factory Warranty
1-SoCal PCA Owner/Custom Ordered
Tommy, North Carolina – Buyer 5/19
She made it and I'm ecstatic!
I wanted to thank you again for making this process such a joy. I tend to enjoy the car buying experience anyway, however the idea of buying from across the country without seeing her in person had me a bit less comfortable than usual. Your thorough and timely responses to all of my questions won me over after the first day. From the quality and quantity of photos I was able to see every detail and angle giving me confidence what I was buying was in like-new condition. Even with photo proof, I was still stunned when she came off the truck at how clean she is…breathtaking!
Also, thank you for the recommendation for the shop that did the PPI and the transport company. They completed the cross-country transfer in five days in a truck that had a lift (not ramps) closed 2nd level (no concern of fluid drips from other vehicles), not to mention it was the least expensive bid I received and half the cost of most. Turns out a friend of mine has transferred three cars with them and had a great experience with each.
Yours is a AAA quality organization. Thank you so much for your assistance along the way, you guys are awesome!
Cheers,
Tommy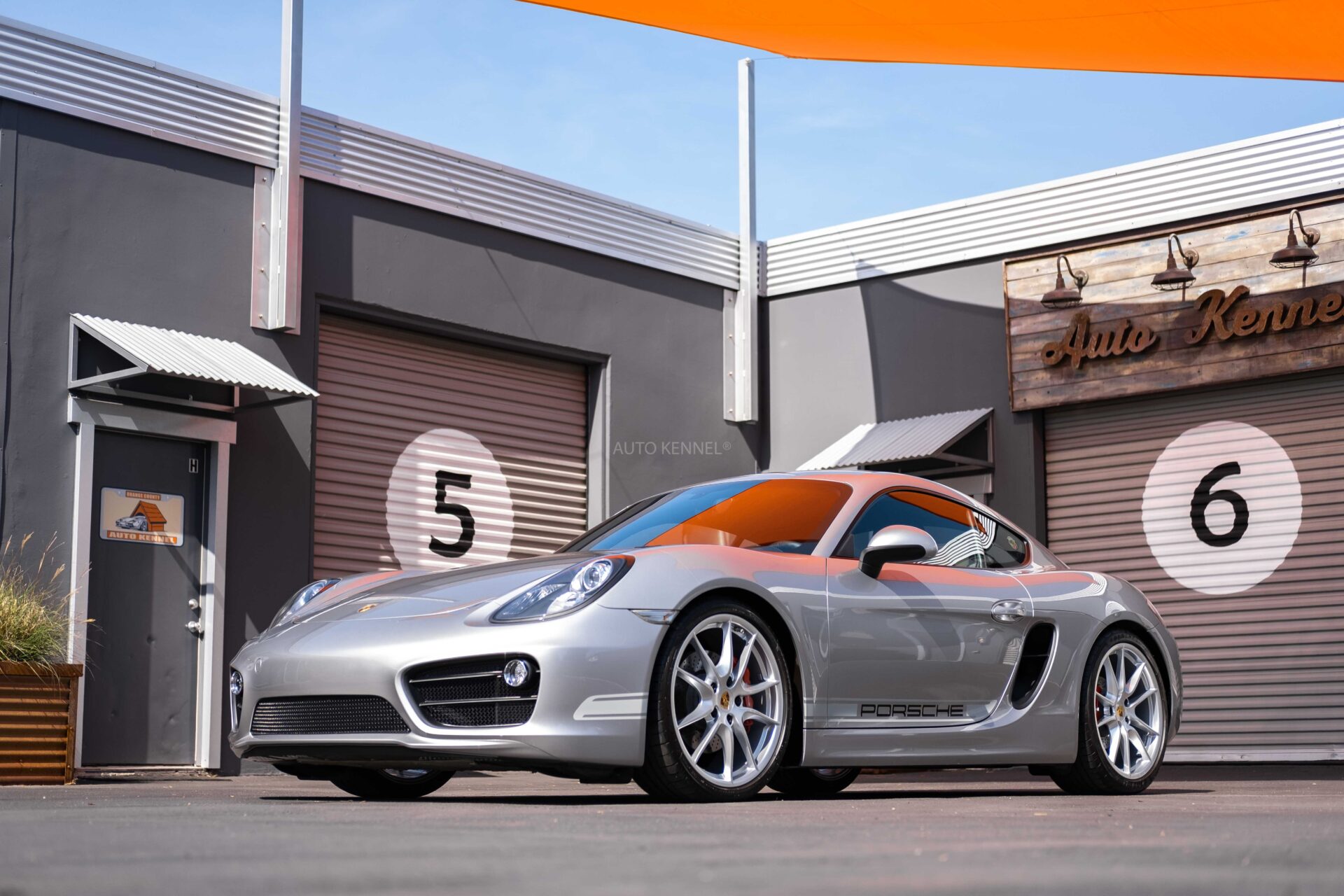 2012 Porsche 911/991 Carrera Coupe
Sport Chrono Package
14-Way Power Sport Seats
Southern California from New
Remy – Seller 5/19
Good Afternoon Ed,
Thank you again for making this process so effortless and stress free, I'm genuinely shocked and obviously appreciative. I'll keep my eye open on your weekly emails and as soon as an air cooled pops up around the time of my return to LA expect a call from me.
All the Best,
Rémy
2004 Dodge Ram SRT-10
6-Speed Manual Transmission
Original Paint / Collector Owned
David, Southern California – Buyer 4/19
Hey, just a quick note to let you know that the pickup is my daily driver, and I LOVE it.   What a great piece of Americana.   And it is in amazing condition.   Thanks for supplying me with another winner!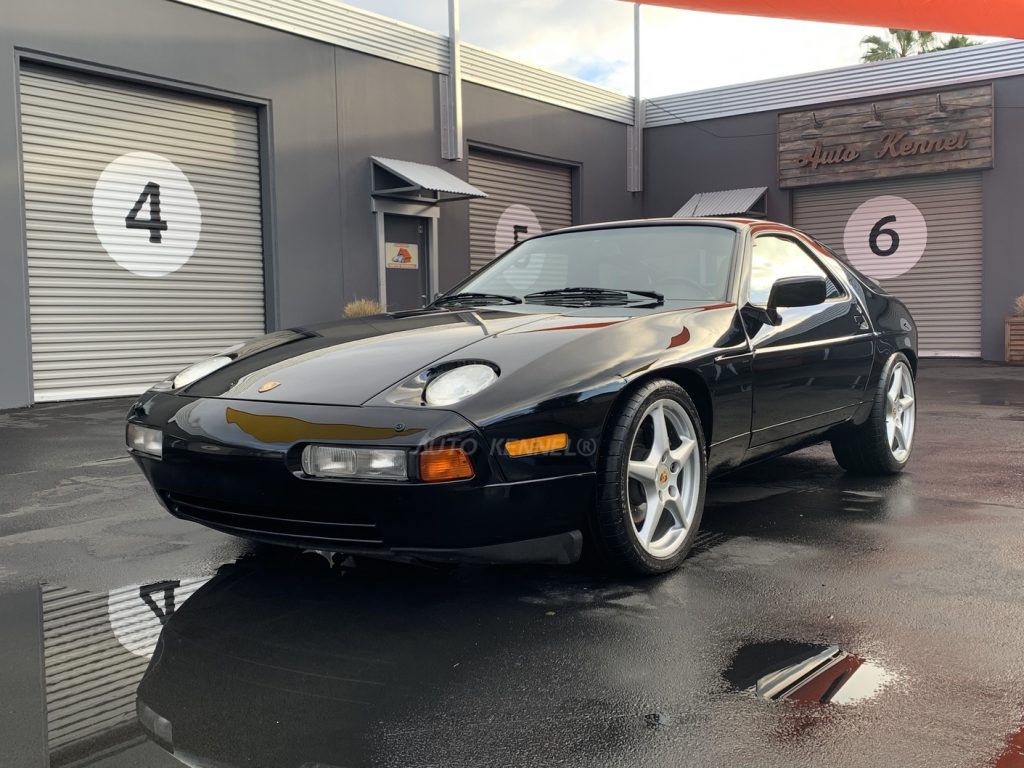 1989 Porsche 928 GT
5-Speed Manual/LSD/Sport Suspension
                       &
2004 Porsche 40-Years 911 996 Coupe #0336
Special Limited Anniversary Edition
Paul N., Southern California – Seller x 2  2/19
"When Paul told me about his model and process for selling cars and the speed with which they normally sell, I have to admit I was a bit skeptical. But was I wrong! I placed two cars with him and both were sold at or near asking price within two weeks.  But really I shouldn't have been surprised. When I read the listings for my cars that Paul prepared, and saw the professionally captured pictures, I was tempted to buy them myself! Paul's experience and extraordinary network make him the absolute go-to source for anyone looking to sell their vehicle quickly in a completely no-hassle fashion. I can't recommend Auto Kennel highly enough." Paul N.
1963 Porsche 356B 1600 Super (T6) Sunroof Coupe
SoCal Porsche Since 1966
Numbers Matching
Original CA Black License Plate
European Model
Michael, Southern California – Buyer 11/18
Thanks Paul and Ed for making the buying process easy and extremely comfortable.  From the first phone call to signing the final papers, I never felt pressured or rushed.  I was not only impressed with your knowledge of the car, but also the amount of care, time and investment you made to properly prepare the car for sale.  I expected a large project car, yet what I drove home with exceeded my wildest expectations  — it's almost like I'm driving a new car.  And a big thank you for your investigative work on the car's background.  Knowing this Porsche's deep history gives my car a soul.
1989.5 Porsche 911 964 Carrera 4 Coupe
Manual Transmission/Sport Seats
Over $20k Recently Invested
Rare Color Combination
Kent, Texas – Buyer & Seller 1/18 & 9/18
Thanks Ed and Paul – It was great working with you guys on both buy and sell side. Appreciate your professionalism. Having owned a bunch of 911s since 1984…I keep thinking I am done. But as my family knows when they ask the question…What is your favorite Porsche…I answer…The next one! Haha. Thanks again. Kent
1986 ½ Porsche 928 S Coupe
2-Orange County/SoCal Owners from New
Active PCA Member Owned
Original Paint/$27k of Recent Services
David, Texas – Buyer 7/18
Ed and Paul were incredibly helpful throughout the process of buying my 1986 Porsche 928S. Very responsive to questions and supplying info about the car. I live in Texas and bought the car sight-unseen, but the pictures and information they provided online were very accurate and complete. Paul even came out to the shop on a Sunday so my shipper could pick up the car during non-business hours! I'd buy from them again.
David left this review for AutoKennel on Google My Business 8/2/2018
2012 Lotus Evora IPS
Sport, Premium, and Tech Packs
1-SoCal Mature Owner
Always Dealer Serviced
Larry, Northern California – Buyer 5/18
Paul,
I wanted to tell you how much I love this car – everything about it……
You have a great service.  You describe the cars so well and the photographs are thorough and excellent.  You seem to attract smart and reasonable customers on both sides of the transaction and guide them well.  If one has something good (and you always do) and it is priced reasonably close to what it is worth it will sell.  Nothing sits too long in your inventory it seems.
It is a pleasure to know you and your dad and of course a pleasure to do business with you.  Oh yes, and did I mention I absolutely LOVE this car.
Best,
Larry
2003 Porsche 911 996 Twin Turbo Coupe
X50 Turbo Power Kit/6-Speed Manual
Original Paint/Major Service Complete
Sid, Illinois – Buyer 4/18
Paul and Ed,
I received the 996 Turbo Friday, and we had no issues getting it started and off the truck. That was a very nice carrier, by the way.
I have been downstate with family since receiving the car, and it's been safely tucked away in the garage on the charger but I was able to take a short drive last night.  It's a very nice car and I'm looking forward to getting to know it as weather improves here in the Midwest.
Thank you for your attention in the transaction and support in getting it prepped and shipped.
I'll be watching my mail for more news and cars for sale from Autokennel.
Warm regards,
Sid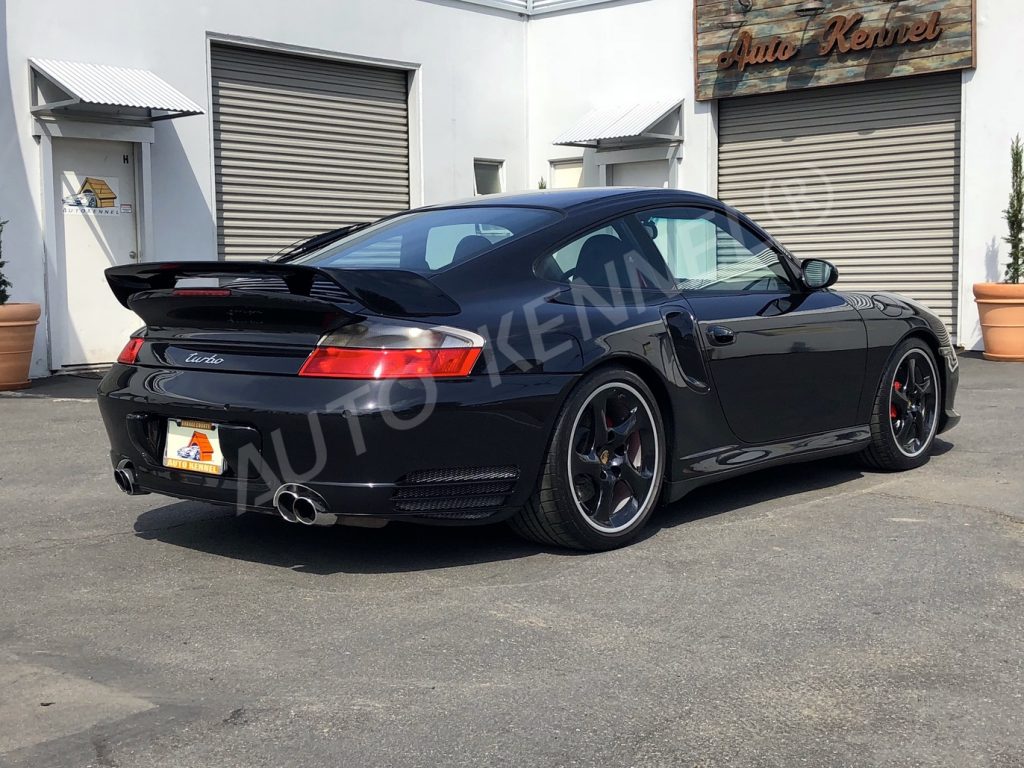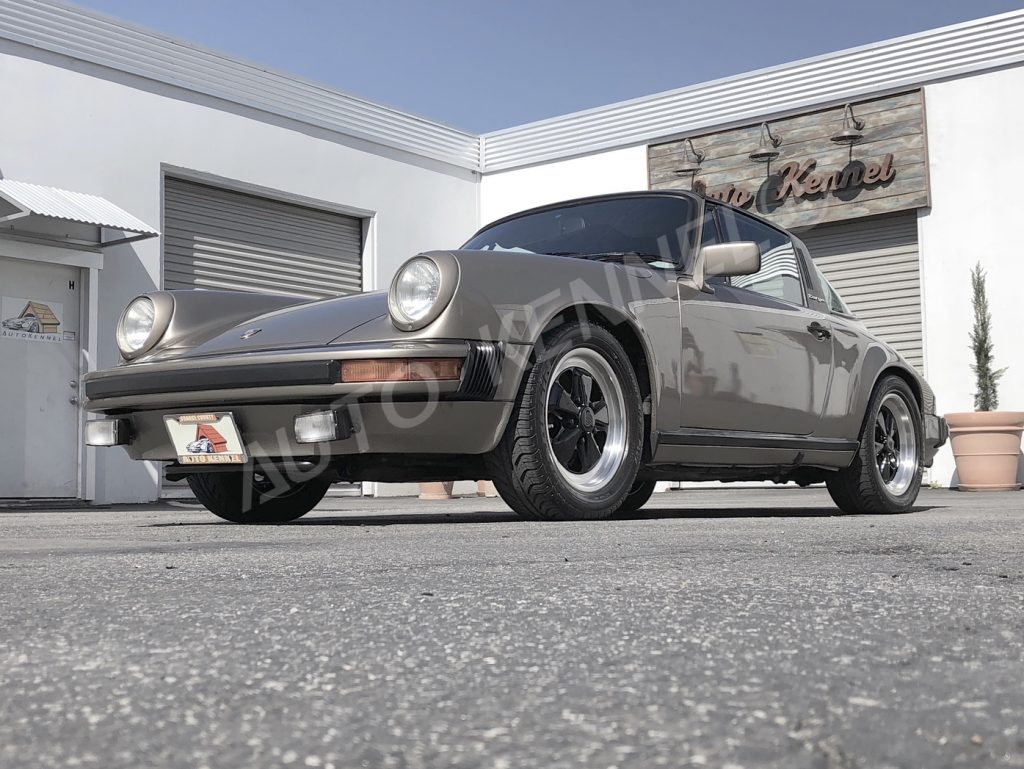 1981 Porsche 911 SC Targa
Original Southern California Car
Engine Rebuild by Haydon Bros.
Restored Interior by Autobahn
Eric, San Diego – Seller 5/18
"Paul,
You have made my week!  That is excellent news for both of us.  I am deeply appreciative of the work you do in this space, and extraordinarily pleased with the service you have provided to me.  Thank  you."
2000 Porsche 911 996 Carrera Cabriolet
2-SoCal Owners from New
Replaced Transmission and Upgraded Clutch
Excellent Service History
Rick, Texas – Buyer 1/18
"I contacted AutoKennel after months of looking for a White 911 Cabriolet w/beige interior, locally in Texas.  I was very pleased with the immediate response received from Paul with my inquiries, and he was always very prompt in answering my questions.  Prior to my purchase and contacting shops on a PPI, many stated AutoKennel's outstanding reputation, and that Paul is noted to only represent those cars that meet the highest standards.
With this being my first Porsche, then purchasing it "sight-unseen" from a thousand miles away, I can confidently say Paul's reputation has exceeded expectations.  I have received many accolades from fellow PCA members here in Texas on how well my 911 looks, and how well it's been taken care of.
I am a Happy Owner.
Thanks Paul for the service and much needed hand-holding."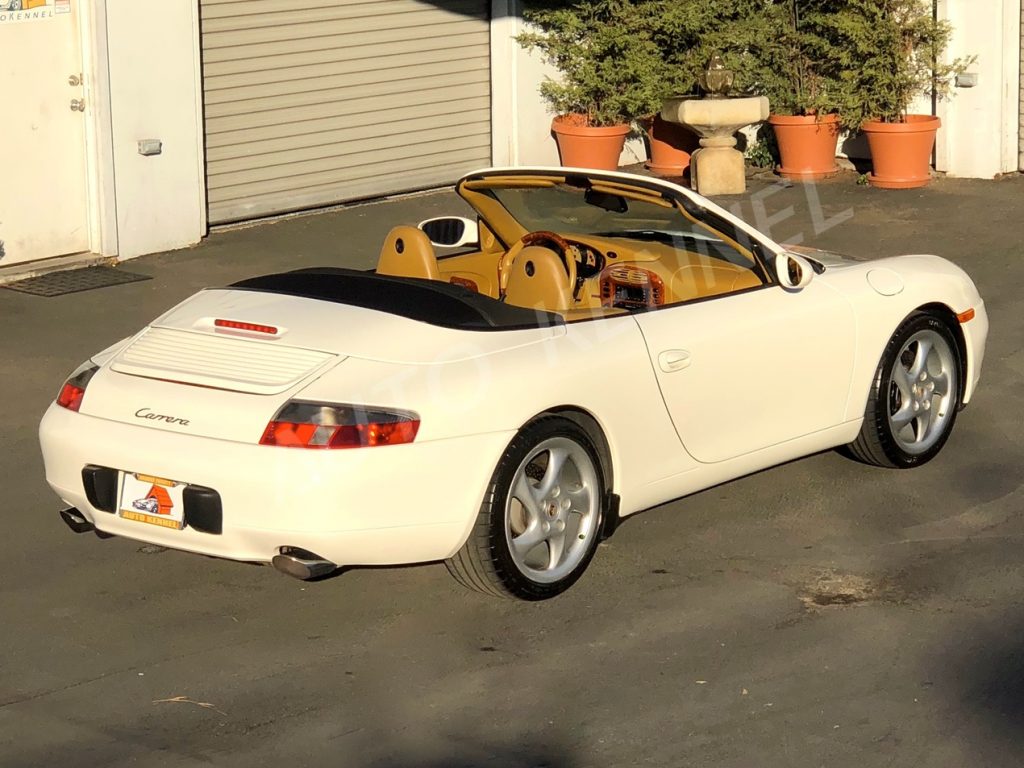 1987 Porsche 911 Carrera G50 Cabriolet
Mostly 1-SoCal Owner/Low Original Miles
Special Order Color Combination
Greg, Southern California – Seller 10/17
"When I finally decided that it was time to sell my beloved Porsche, everyone told me the the Auto Kennel was the very best resource.  After meeting with Paul and discussing the options and their approach, I was sold.  My instincts were right!  They handled the entire sale with the utmost of professionalism and at top dollars.  The car sold within 24 hours for virtually asking price.  Couldn't be happier with the entire situation.  I couldn't recommend anyone more highly."
2002 Porsche 911 996 Twin Turbo Coupe
6-Speed Manual/GT3 Clutch & Flywheel
Tasteful Upgrades Producing 582 HP
Eric, North Carolina – Buyer 10/17
First rule in buying a "special car"…buy from a car guy, not a salesman.  Paul happens to be more of the former and not the latter which was refreshing and made my experience memorable.  I had been looking at several "dream cars" and was actually calling AK regarding an e-type Jag that had apparently been sold.  We started discussing a 996 TT which had just been posted and I was quite interested.  Paul walked me through the car, history, and upgrades in a way that was not "salesy" but honest and straight forward.
From the negotiation to the prep, PPI, and delivery, everything was first class.  It is important to note that I was buying the car sight unseen as I live in North Carolina.  His description of the condition of the car was spot on.  As it rolled off the hauler I found the TT to be as advertised and more.
Thank you, Paul. I look forward to doing business with you in the future.
2001 Porsche 911 996 Twin Turbo Coupe
Factory Sport Seats/6-Speed Manual
$20k of Recent Mechanical Work
New Clutch/Welded Water Pipes
Pete, Southern California – Buyer 9/17
I'm not actually sure how I first found out about Paul and Ed Kramer's "AutoKennel" automotive sales and brokerage/consignment services, but sure glad I did!  The great news is the gorgeous new (to me) vintage 2001 Porsche 911/996 Twin Turbo Porsche in my garage!
Had been thinking about my dream car of many years, a Porsche Turbo, but as an aging baby-boomer, spent the last quarter century focused upon career, family, homeownership, college tuition and a myriad of other bills.  About 3 years ago discovered, and joined Paul and Ed Kramer's "AutoKennel"  Mailing List.  Was fascinated by the informative, educational, individualized descriptions of each car offered for sale.
The humor integrated into these car descriptions was hysterical and a telling sign of the bygone pop culture decades we lived through.  Called Paul, introduced myself, and told him of my Porsche dream car, but which one to choose?  Paul offered plenty of additional information on whatever cars were presently offered, in spite of not being ready to purchase.  Asked for literary resources to hone my knowledge of modern day Porsche cars and, received a stellar recommendation.
Following several more discussions with Paul, and a visit to his shop, focused my search on an early 2000's Porsche Turbo, and waited for the right car to come up.  In late Aug. 2017, a 2001 Turbo showed up for sale, and I laid down my deposit via phone, sight unseen.  Turned out to be one of the most exciting decisions of my lifetime!
Here's why I felt comfortable making such a big decision based largely upon trust.  Paul and Ed Kramer are Porsche and high-end sports car and sedan enthusiasts first, and foremost.  They have a passion for these cars to own and drive, and they sell a few too!  I've never seen a more thorough detailed individualized description of each and every car offered for sale from any other source.
Each description places the advertised car in historical perspective, within the manufacturer's  model lineup, at the time the car was first sold.  In addition, each car's attributes and shortcomings are meticulously catalogued with statements covering any previous accident damage or repaint, and non-manufacturer, aftermarket upgrades.  Each blemish is exposed via description with pictures of paint chips/cracks, upholstery wear and tear(s), and any metal, plastic, or wood trim defects.
Approximately 50+ detailed pictures accompany each car advertised showing every possible angle, asset and blemish.  But you won't find many problems with the cars offered for sale at AutoKennel, because only 1 in 7 cars meet the Kramer's' minimum high quality standards and are accepted for sale.
For these reasons, my wife and I were willing to invest some of our hard-earned retirement savings for an extremely well cared for, 16 year old Porsche Turbo, with many miles showing on the odometer.  We've established an ongoing friendship with Paul and Ed Kramer because we share car enthusiast roots.  Paul has already guided me to several trusted local mechanics and detail specialists.  We highly value our continuing association with Paul and Ed Kramer, and unconditionally recommend AutoKennel as your premier resource for pre-owned sports-cars and sedans ..
1971 Lotus Elan SE S4 Coupe
Twin Cam 181HP Cosworth Motor
Original California Imported
Fresh Frame Off Build
Mac, New York – Seller & Buyer 10/17
Thanks Ed for all your help.  Actually Paul it was your Dad that sold me on the business when he and I chatted for a bit at one of the Targas.  You work well together and you approach the business of selling cars in a manner that is different from most.  It actually went pretty much exactly as described and how I had hoped.  The Lotus is a tricky car.  It is both wonderful and British.  I needed someone who understood that.  You guys were perfect.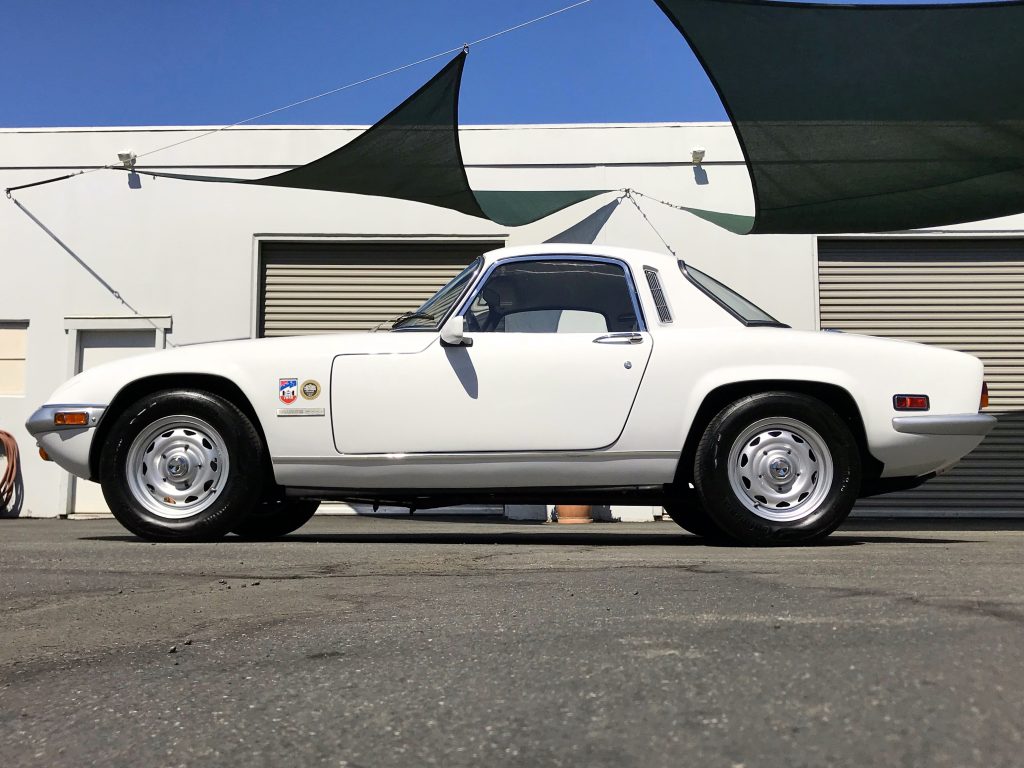 2009 Porsche 997.2 911 Carrera S Coupe
6-Speed Manual/Sport Chrono Plus
3.8L Direct Injection Motor
Gary, Oregon – Buyer 7/17
Paul and Ed,
The car arrived yesterday around 6 PM. The driver said it would be an hour so I left to get dinner.  About 45 minutes later he said the car was unloaded.   I missed my chance to video the unloading process so I'll have to run your video in reverse.
When I rounded the corner and first saw the car it was gorgeous.  Ten minutes later the paperwork was done and I was taking my first drive.  WOW.  Compared to my 1999 996.1 Coupe this car is very tight and powerful.  It is much better made and the sound is so mellow that I haven't even turned on the stereo.  Theresa and I took it out for an enjoyable drive.  I know from that first short drive that I will be happy with this car for many years to come.
The whole experience dealing with you both has been very enjoyable.  I hope to work with you in the future, but it will be a while before I'm ready to trade this car in.
Health and happiness to you both,
Gary
1987 Porsche 911 Carrera G50 Coupe
Rare Special Order Color Combo
Low Original Miles
Bruce, Wyoming – Buyer 6/17
Paul and Ed – My 87 G-50 arrived in Wyoming today and I just came back from my inaugural drive. First I had to overcome my immediate urge to just keep walking around the car to admire it, before I was able to get it out on the road. It's a great car and I am very happy. Thank you for describing it so honestly and accurately. It meets or exceeds all expectations. My job is to now free up some more garage space so I can buy another one from you guys. I am probably your most frequent visitor to your website these days!
Regards,
Bruce
2004 Porsche 40 Year 911 Coupe #1021
Special Limited Anniversary Edition
X51 Power Kit/6-Speed Manual
Original Paint w/Rare Matching Luggage
Factory 345hp Power Upgrade with LSD
Fresh Clutch and RMS
Ken, Southern California – Seller 5/17
Well done Paul!
I had a strong feeling you were the best place to market the car.  The new owner will truly enjoy it – I sure did!
Thank you again for your excellent work and passion for Porsche.  It's enjoyable to see and experience.
Will likely see you at Luftgekult Sunday.
1982 Porsche 911 SC Coupe
California Owned from New
Mostly Original Paint and Cold A/C
Fred, California – Seller 4/17
Hi Paul…
Just a quick note of thanks to say how impressed I am in how quickly you were able to sell my Porsche.
I spent more time deciding whether or not to list the car than you did in finding a great buyer.
You are certainly a professional and it is obvious to me that you are quite good at what you do.
Thanks for all of your support. Best
Fred K.
1987 Porsche 930 Turbo Coupe
Steel Slant Nose Conversion
Fresh 3.4L Upgrade Engine Rebuild
Andial Performance Package
Ron, Southern California – Seller 2/17
I – Integrity
P – Principles
A – Attitude (Good)
C – Character
All good qualities to have in any business and Auto Kennel has all of them!
Warmest Aloha to Paul & Ed
Auto Kennel is Kuihava (Special)
Mahalo Nui Loa
Aloha, Ron
1979 Porsche 911 SC Coupe
2-Owner Southern California Car
Rebuilt Transmission with Fresh Clutch
Mark, California – Seller 1/17
Many thanks for a job superbly executed by a team that is truly expert.
Very impressed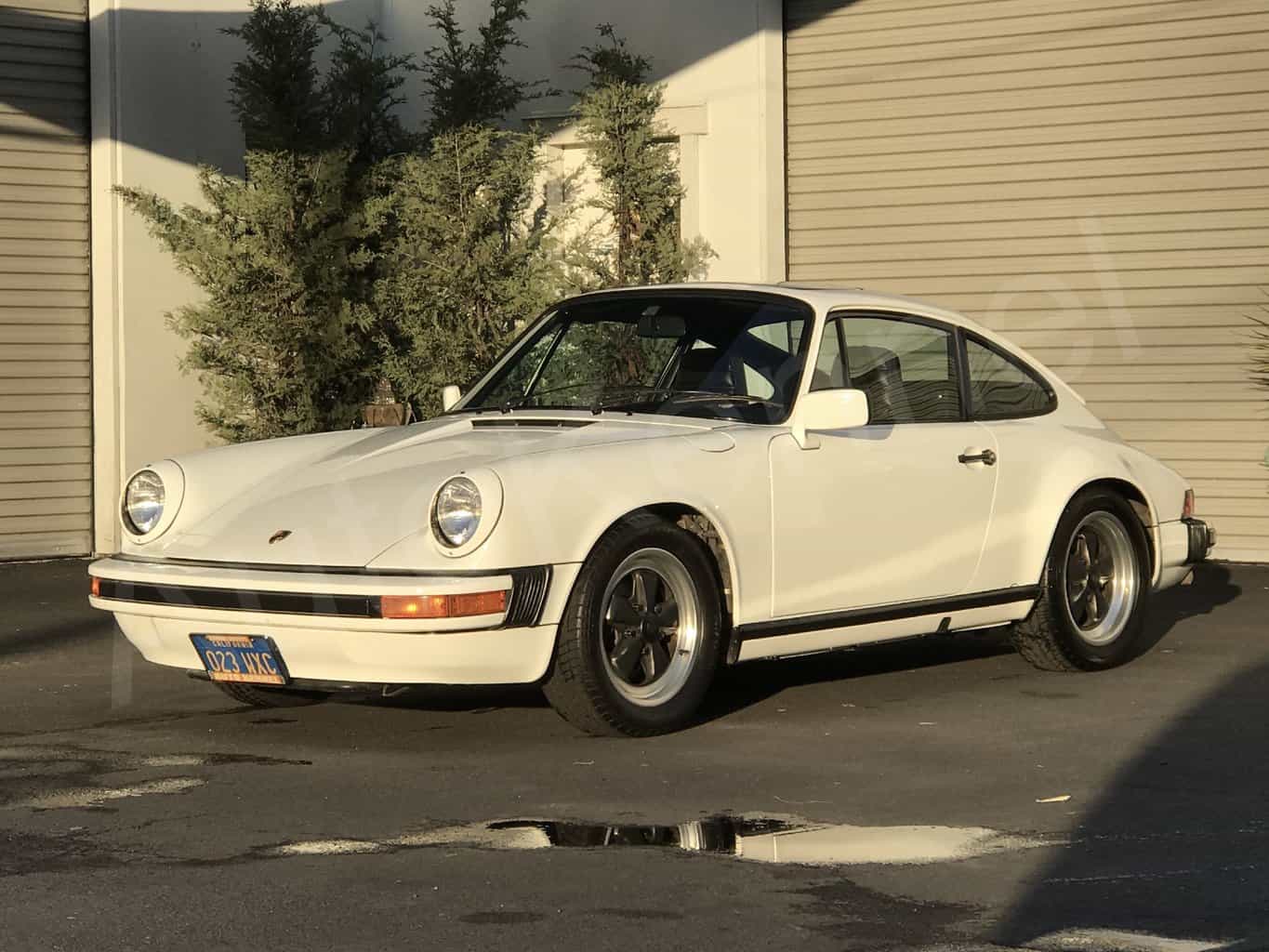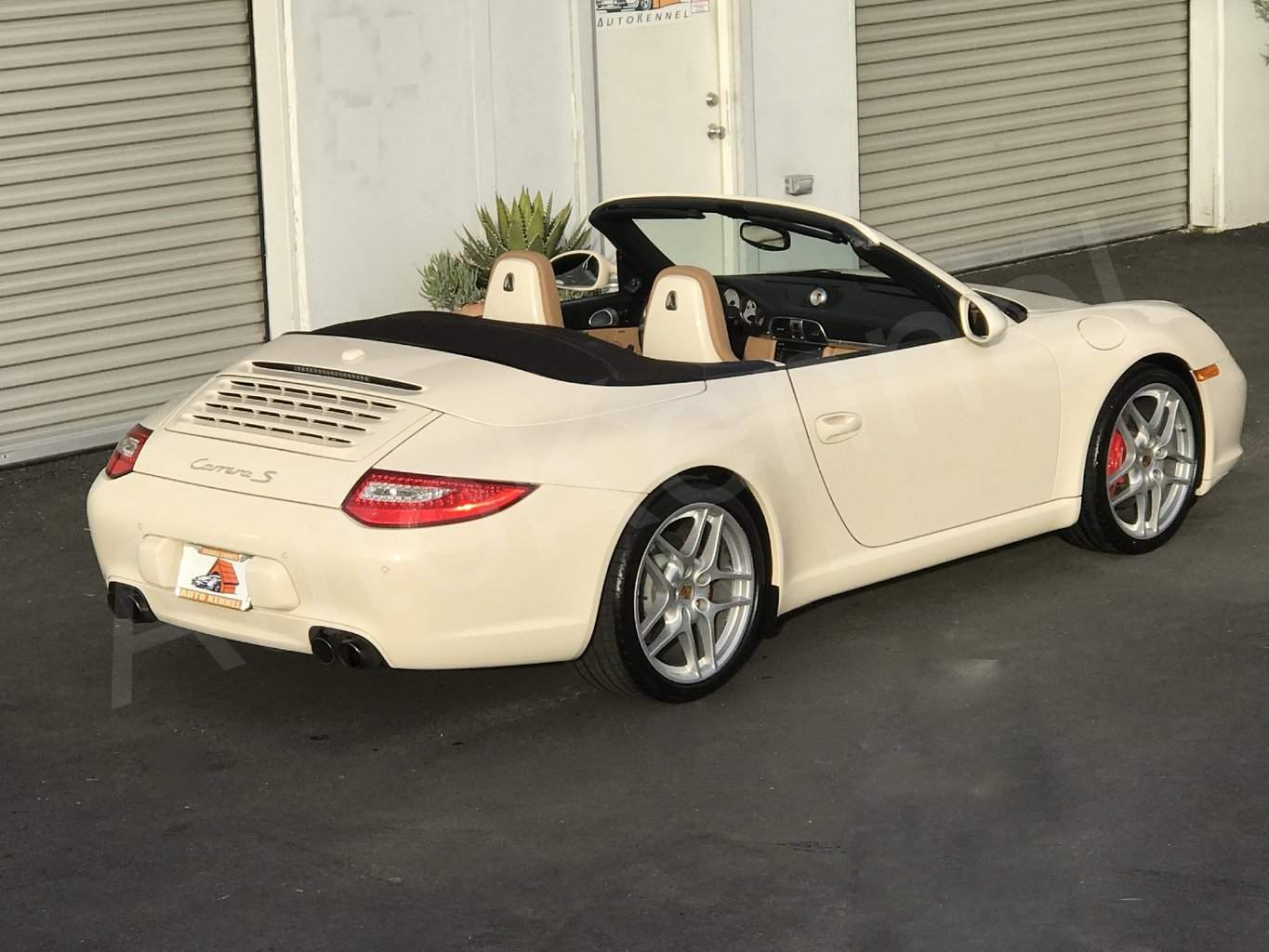 2009 Porsche 997.2 911 Carrera S Cabriolet
Original Paint/$129k MSRP/Sport Chrono Plus
PDK/Direct Injection Motor Gen II ◊ Adaptive Sport Seats
David, Northern California – Buyer 12/16
Good Morning Paul:
I just wanted to let you know how pleased I am with the car. Your description was right on the money and from what I've seen it is exactly what you said it is. That being said I want you to know that this has been a very pleasant experience for me and it is because of you and your honesty/integrity why I followed through with the purchase. In today's world it is very difficult to find honesty it seems to have been compromised for greed. Anyway, my hat is off to your father for training you! [The gentleman who recommended AutoKennel] was correct when he said, "Paul and his father are stand up guys". Someday, I hope we can meet up.
Thanks again Paul,
Dave
2004 Porsche 911 GT3 Coupe
PCCB Ceramic Brakes ◊ Sport Seats ◊ Original Paint ◊ Full Body Clear Bra
Mike, California – Seller 7/16
"The expertise and current market knowledge of the Kramers  at AutoKennel is 2nd to none. When I was ready to sell my 996 GT3 I met with Paul and he guided me in a fair and informed manner and my car sold within 24 hours. The professionalism of the Kramers should serve as an example in the Porsche industry. Thank you guys. – Mike S., West Hills CA."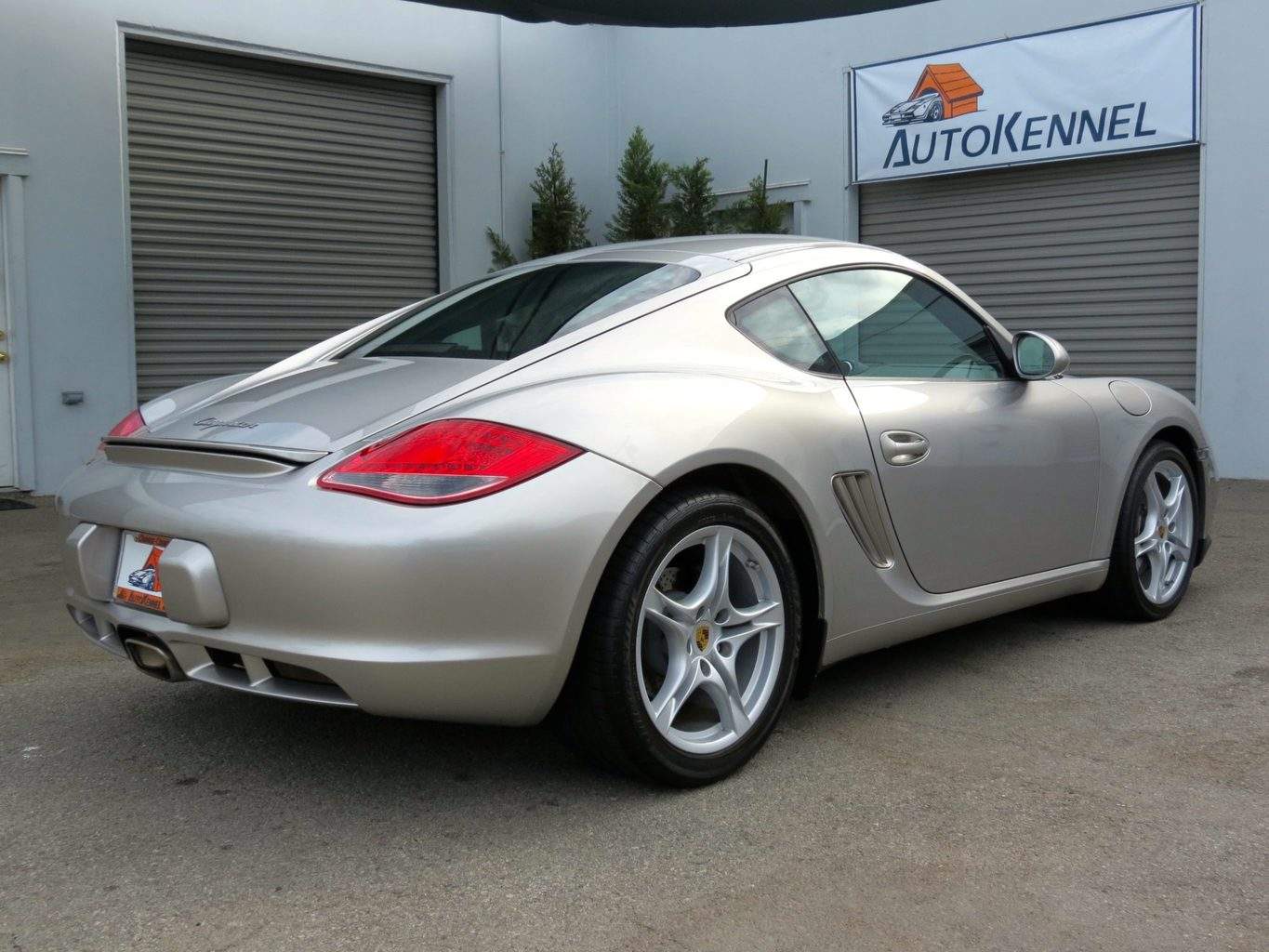 2011 Porsche Cayman
PDK with Sport Chrono Plus Package ◊ PASM and Adaptive Sport Seats
Len, California – Buyer 7/16
Paul-
Thank you for the great experience in purchasing the 2011 Cayman.You and your dad are great.
We really love the car and are looking forward to years of enjoyment.
Thanks again.
Len
2005 Porsche 911 996 Turbo S Cabriolet
X50 and PCCB (Ceramic Brakes) ◊ Over $150k MSRP / 1 of 963 Built
Scott, California – Seller 4/16
"Paul at Auto Kennel performed well above my expectations on the recent sale of my 996 Turbo Cab. The transaction was flawless and efficient. These guys were a pleasure to work with and I would highly recommend them."
Scott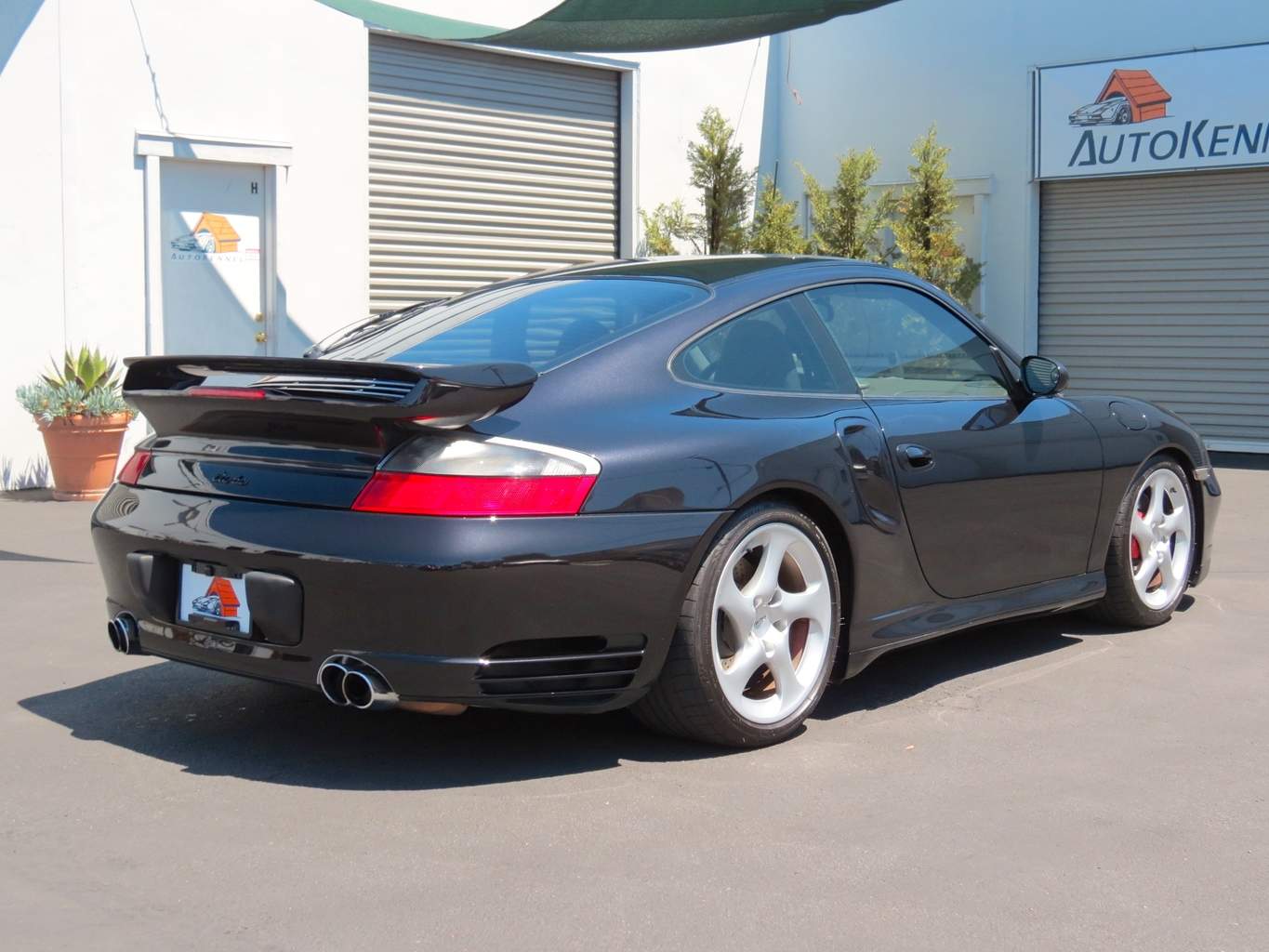 2002 Porsche 911 996 Twin Turbo Coupe
Factory Turbo Aero Kit/Full Carbon Fiber Package – 6-Speed Manual/Upgraded Turbos/550hp – $140k MSRP + $40k More Invested
Mark, California – Seller 4/16
Hey Paul, That's great news, the people (that's plural) who referred me to you were spot on, you are "The Man!" I've got to say I'm pleasantly surprised at how quickly you sold my car. I want to add that I really enjoyed meeting you, I appreciated the regular updates, you wrote a great story about my car, your depth and scope of knowledge is impressive, love your shop and I want to buy everything in it. Let's see if we can do something else down the road. Now that I have some loose change in my pocket, let me know if you come across a good 997, black or white. Ed, your sons a rockstar! Many thanks, Mark P.
1953 Chevrolet 3100 Pickup Truck
Rare 5-Window Deluxe – 3-SoCal Owners from New
Andrew, Minnesota – Buyer 1/16
"Paul is great to work with… excellent communication and very transparent! A++"
1965 Porsche 356C Reutter Cabriolet
Numbers Matching California Car
Steve, Southern California – Buyer 2/16
"Paul, ED, & Derek… Thank you!!!! She's home for A very long time I couldn't be happier With how all of you Handled this transaction"
1987 Porsche 911 Carrera G50 Coupe
Southern California Car from New – Mostly Original Paint/Numbers Matching
Ben, Jackson, Tennessee – Buyer 12/15
"I found my latest air cooled Porsche, an 87 Carrera at AutoKennel.  I never thought I would attempt to buy such a car online and at such a great distance. Paul Kramer worked hard supplying the much needed answers to my numerous questions concerning condition and I thank him for his professionalism.  The car has met my expectations and I am very proud of my purchase. Thanks Paul"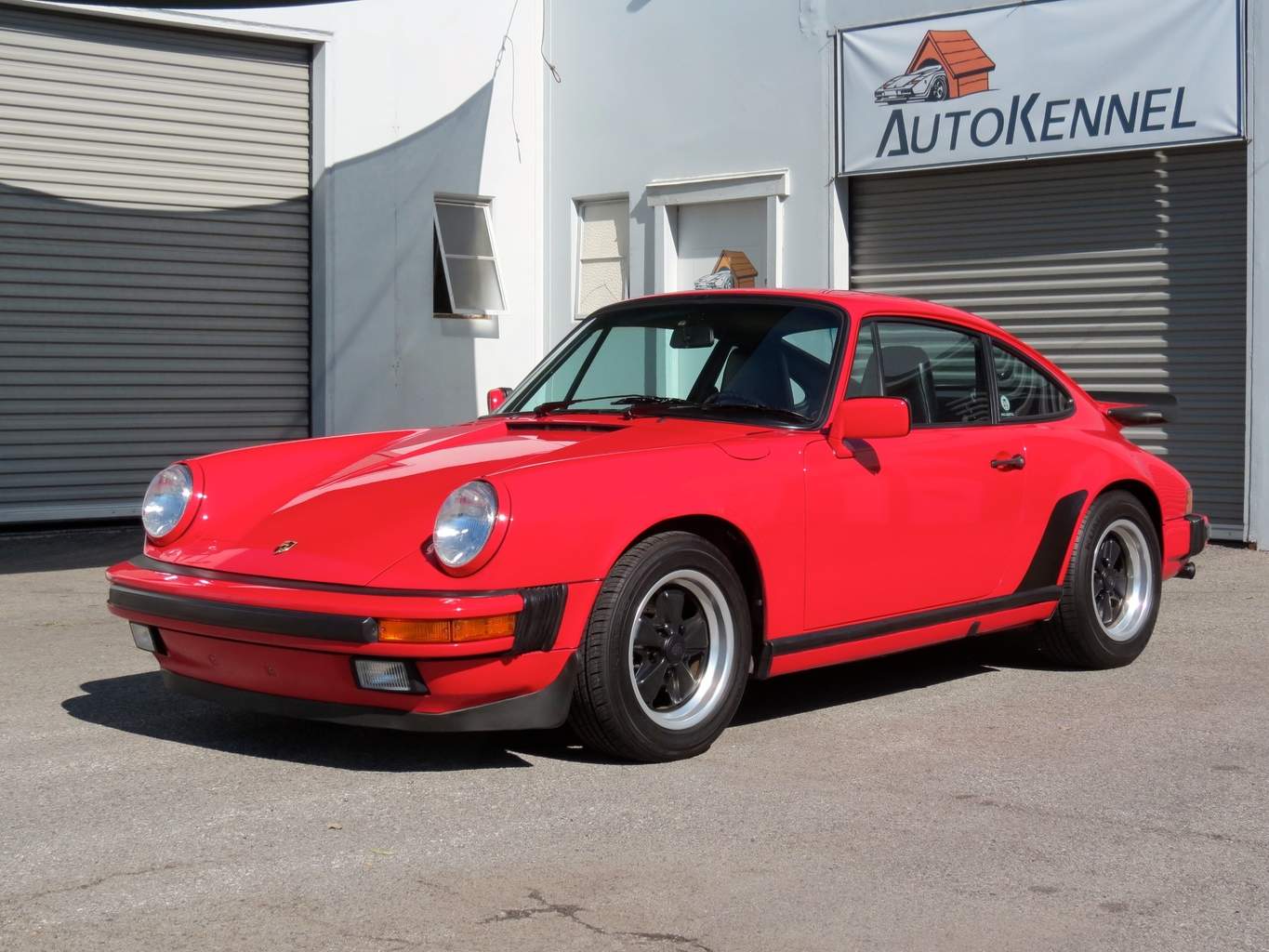 1989 Porsche 911 Speedster
1 of 823 Built for North America
George, Portland, Oregon – Seller 6/15
"Hi Paul,I must admit that I had some reactions on the cold windy night in North Portland when I watched my speedster leave in a trailer truck bound for Southern California, I wasn't sure what I was getting into. Once I received your call that the car had arrived in good shape, the rest of the sale went just as you indicated it would with no  surprises from Autokennel. What a pleasure it was from long distance to receive your frequent texts,emails and calls keeping me up to date on the progress of the sale. Already talking up Autokennel to my friends."   Thanks Again George B.
1980 Porsche 911 SC Weissach Coupe
1 of 400 Built – Rebuilt Transmission/Chain Tensioner Update
Darryl, Fort Worth, TX – Buyer 5/15
"First off I'd like to say I'm a first-time Porsche owner, well… I am now thanks to Auto Kennel.  Working with Paul I was able to achieve a childhood dream. I would like to add that I live in Texas so I was buying the car sight unseen. The website was extremely helpful with a great deal of background information on the car and several pictures which helped to aid me in my research and ultimately my final decision. Not only did Paul guide me through the process, but he helped to arrange a PPI from a qualified Porsche mechanic as well as shipping to the final destination. Not to mention he also kept me updated as things transpired.  The customer service I received was simply outstanding. I could not be more happier with the purchase nor the process.  So thank you Paul for not only your time and effort, but salesmanship and follow through. After all it's the possibility of having a dream come true that makes life interesting. So thanks to Auto Kennel, my life is now a little more interesting!"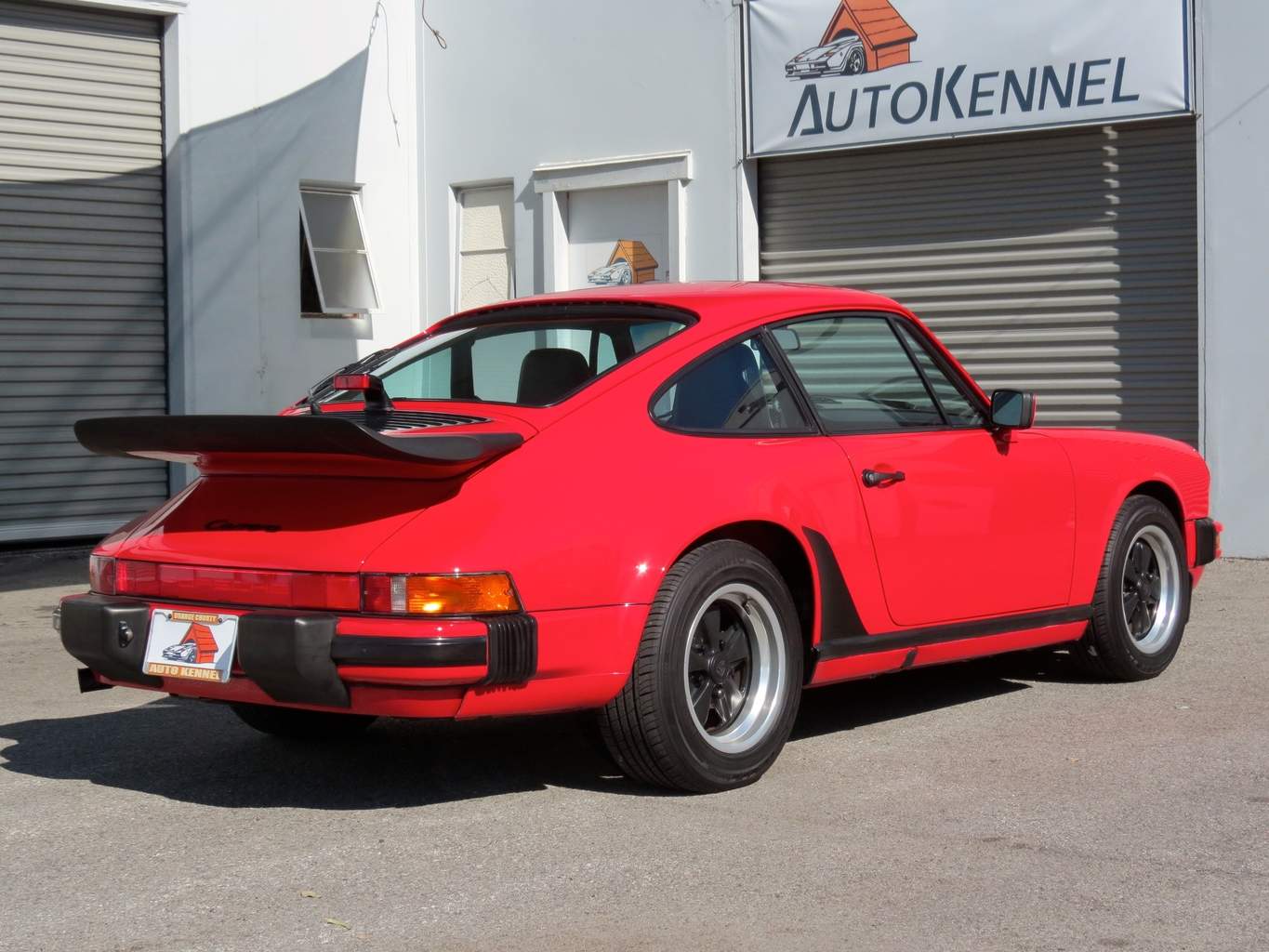 1987 Porsche 930 Turbo Coupe
Andial 3.5L Twin Plug 410 HP Engine – Less than 9,000 Miles on Fresh Drivetrain
David, Northern California – Buyer 5/15
"I've bought a few classic sports cars and every one of them comes with a set of issues.  Maybe that is what makes them "classic".   I've also run into all kinds of people selling cars.  There are those who do everything they can to hide the issues, and there are those who are fully transparent and above board.  Paul is one of the latter and also a great communicator.   Our sales process took longer than expected, but Paul stuck to his word, kept me updated and when we were done, I knew everything I was "going to discover later" before I left the lot.   I'd happily buy from Paul again."
1989 Porsche 930 Factory Slantnose Cabriolet
Peter, Southern California- Seller 10/14
"I just want to share what a perfect experience I had at your establishment.  You folks were very knowledgeable, patient, and understanding.  Not only did you help me sell my car, you put me in the car that TRULY was fit for my personality.  It was karma.  Thank you very, very, much!"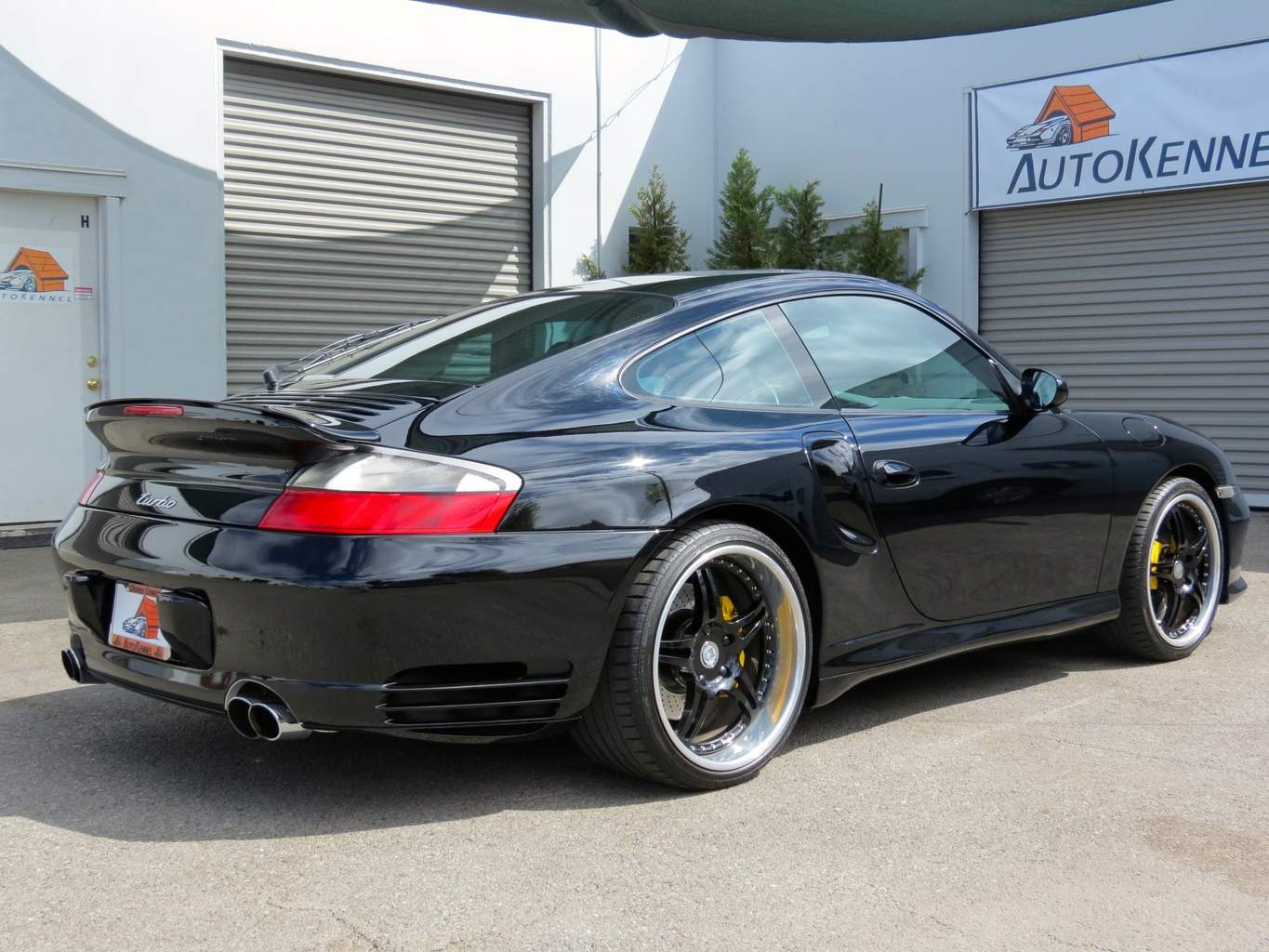 2002 Porsche 911 996 Twin Turbo Coupe
Peter, Southern California- Buyer 10/14
I just want to share what a perfect experience I had at your establishment.  You folks were very knowledgeable, patient, and understanding.  Not only did you help me sell my car, you put me in the car that TRULY was fit for my personality.  It was karma.  Thank you very, very, much! Sincerely, Peter M., Turbo lover!
1993 Porsche 928 GTS Coupe
Paint to Sample/5-Speed Manual – Featured in Famous Porsche TV Commercial
William, Southern California- Seller 10/14
"Auto Kennel, While I have known Paul Kramer for around 15 years, only recently did I decide to sell a car I thought I would keep forever.  A 928 GTS is a model that doesn't fit the normal Porsche buyer profile, and is for those with more esoteric (or some Porschephiles would say eccentric, lol!) and varied automotive tastes.  As such, I came to Paul with the dilemma of finding a broker who would do the sale justice.    Paul's approach was not only deliberate, patient, and professional, but I found that he had a true passion for the niche in the Porsche pantheon that the 928 occupies.  There was even forum chatter by 928 lovers that the asking price was way out of bounds.  Paul communicated with me during that protracted process and explained the difference when selling a car with a limited audience.   It came as no surprise that Paul found a buyer willing to purchase a superior example, and also one who will continue the tradition of proud stewardship of one of Porsche's finest design efforts.    I could not be happier with the result or to recommend Paul and Ed to anyone who demands fairness, communication, professionalism, attention to detail, and uncompromisingly puts the customer first.  The ultimate test is to do business with friends, and success is when the interaction results in a strengthened friendship.   Well done Auto Kennel!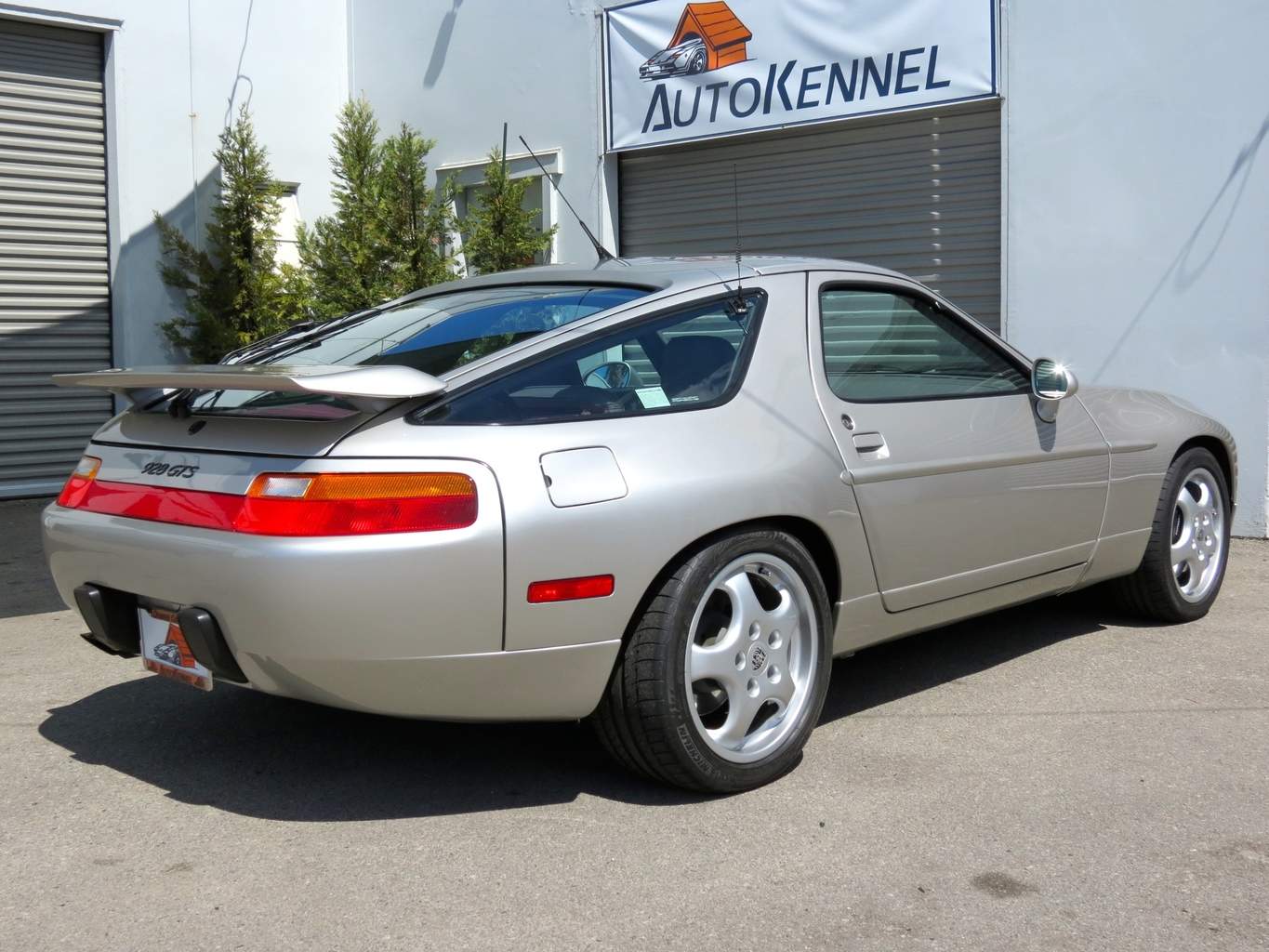 1994 Ferrari 348 Spider
Recent $10k Major Belt Service ◊ Fresh Clutch/Flywheel
Nick, Atlanta, GA – Buyer 10/14
"Hey Paul,
Ferrari finally arrived today. It's been raining non stop here and looks like it will be next week before we have a sunny day that I can actually drive it but I wanted to tell you that overall it looks quite good and I'm very pleased assuming it drives as good as it looks. Thanks for a smooth, easy transaction…Just letting you know that I LOVE this car. I've put 1500 miles on it (probably foolishly) but it's too good not to drive."
Nick – Atlanta, GA
1973 Porsche 911 RSR/ST Backdated Recreation
Twin Plug 3.4L Engine (305hp) by AASE Motors ◊ Bare Metal Restoration by Esposito ◊ 3-Time Magazine Feature Car
Craig, Southern California- Seller 3/15
Dear Paul and Ed Kramer,
I want to sincerely thank you both for your highly successful representation of my Porsche through this sale processes.  It's hard enough to believe that a unique Porsche hot rod, with a very limited numbers of buyers, can be detailed, photographed, marketed, and sold within a 24 hour period.  The fact that the sale price was almost $15,000 more than my expectation it almost unbelievable.  I can not thank you enough.  I will highly recommend Autokennel to anybody considering selling their Porsche.
Best regards,
Craig
1971 Triumph TR6
Very Dry California Example ◊ Believed to be 40,000 Original Miles
Rob, Southern California- Seller 9/14
"Thank you for selling my 1971 Triumph TR6.  You both were great!  I felt so comfortable with the entire transaction.
Wishing you the very best and it's great dealing with "real" car guys.
Ciao!
Rob"
2011 Porsche Cayman
PDK with Sport Chrono Plus Package ◊ 1-SoCal Owner/Full Factory Warranty
Mike, Southern California- Buyer 9/14
Hi Paul,
Thank you again for taking care of us! The process was entirely painless. I've never had an experience like this from a dealer.
Shan took the car out last night and she drove it with an ear-to-ear smile the whole time. She's definitely a happy customer!
Thank you for adding me to the list. Perhaps I may find a fun car for myself!
Mike
1989 Porsche 930 911 Turbo Coupe
G50/50 5-Speed Gearbox and Locking Differential
Todd, Southern California- Seller 3/14
Hey Paul, I wanted to say thanks again for a really great experience selling my 89 Turbo with you guys. Your wealth of information on these cars was invaluable, your help in arranging repairs for things that needed to be addressed, and your valuations were spot on. I was wary of consigning the car to be honest, but working with you guys was a great experience and the car fetched a great price in a short time on the market. I couldn't be happier, thank you!
Cheers,
t
1969 Chevrolet Nova Yenko/SC 427 Tribute
454 Engine with Vintage A/C and 4-Speed
Ben, Southern California- Buyer 3/14
Thanks again for everything, Paul.  I wanted to make sure you knew we are very happy with the car and also have really appreciated all the time and expertise you shared with us throughout this process.  You and your dad have been a pleasure to work with and went above and beyond our expectations every step of the way.  You both definitely made the experience of buying our first classic car significantly easier and a whole lot less stressful than we ever imagined.  We'll be very proud to tell anyone who asks where this awesome Yenko Nova came from to visit Auto Kennel (but I doubt you'll see another one like this for a LONG time!)
Cheers,
Ben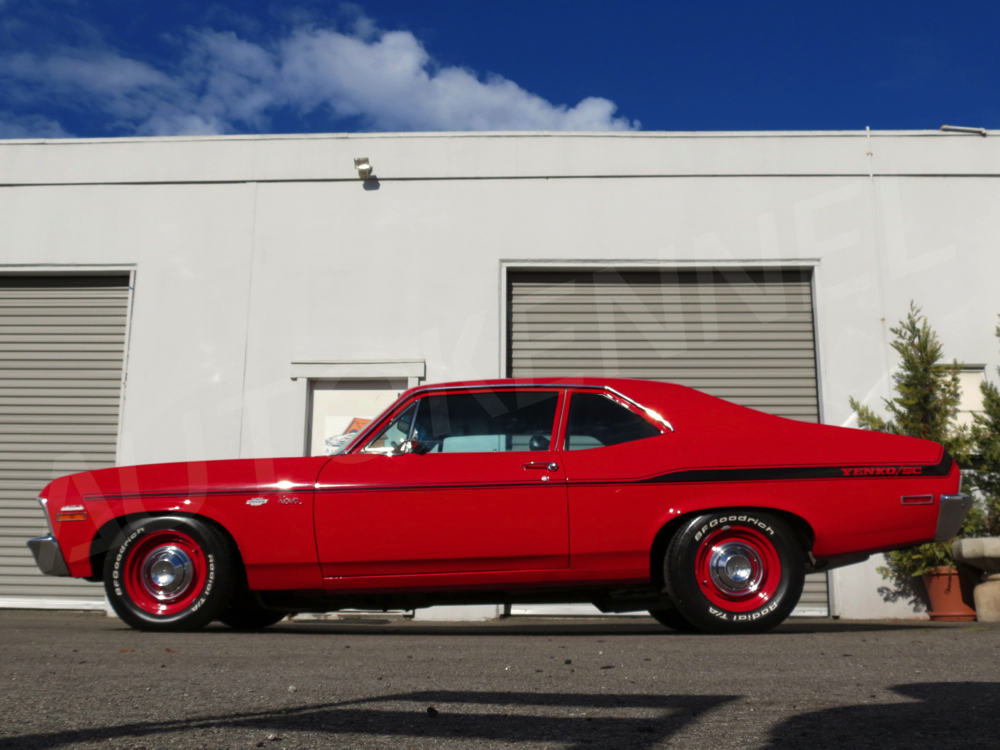 2004 Porsche 911 996 Carrera 4S Coupe
New Factory Engine/Sport Seats/Sport Exhaust
Larry, Northern California- Buyer 1/14
Paul's knowledge of, and very accurate presentation of the cars he offers is extremely valuable.  The descriptions are spot on right down to the quality of the photographs and accurate presentation of color.  I made my purchase with photographs and information Paul provided online and through a phone conversation with complete confidence.  When I picked up the car it was everything I expected and then some.
1978 Porsche 911 SC Targa
with Factory Fiberglass Top
Dean, Yorkshire, England- Buyer 10/13
Good Morning Paul / Ed,
Just to let you that the car eventually arrived this lunchtime at my house, I've yet to go through the trunk to see if all the bits and pieces including the reg. docs are there but a quick glimpse and it seems to be  there. I've given it a quick wash to remove some of the transport grime and its come up nice. I've attached a few photos to see it arriving in Yorkshire, England!!!
PS.  The car started first turn of the key on collection I was told which is a good sign and I've driven it round the block and it felt like it did in October.  (How time flies, was it that long ago??)
Thanks again.
Hopefully we'll be over later on in the year again so I'll call in and try and resist buying anything else…. Ha ha Ha.
Loving the email updates you send me with events and cars for sale…….its a great idea to get folk interested.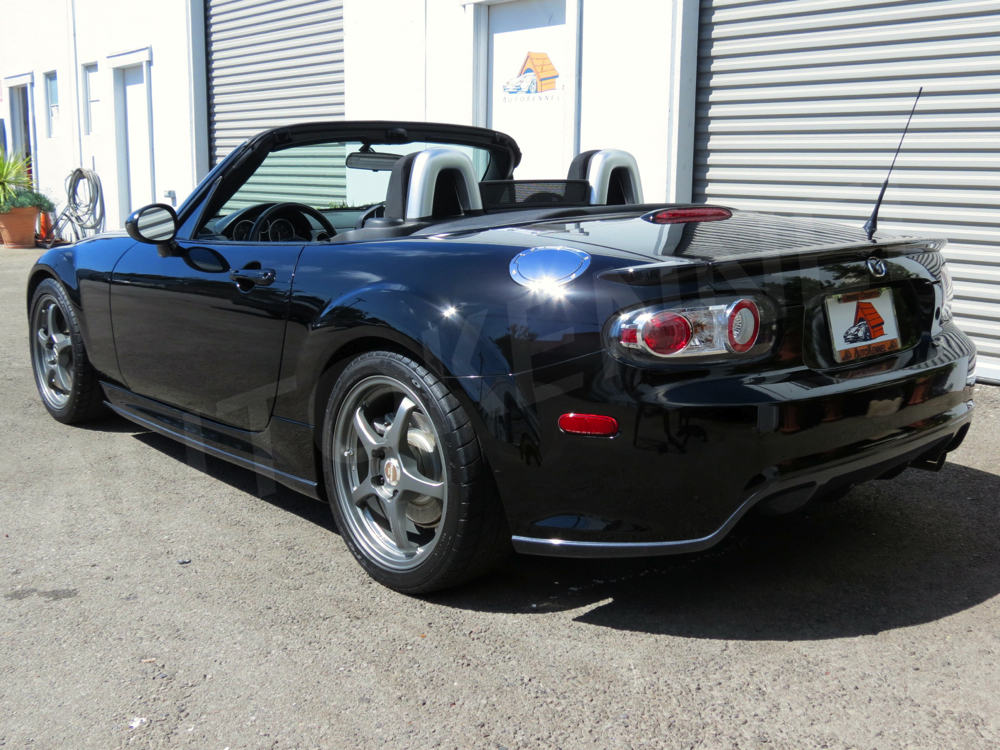 2006 Mazda Miata MX-5 Sport Roadster
Todd, San Diego – Seller 10/13
Paul & Ed,
It was a real pleasure having Autokennel handle the sale of my convertible.
Your expert price guidance and effective marketing demonstrate your experience.
Happy motoring, Todd
2005 Porsche Boxster
Melanie, Southern California – Seller 10/13
"I want to thank you for selling my Boxster and making it such an easy and good experience.  I appreciate your professional and honest demeanor.  Now I know why you were so highly recommended, and I would not hesitate to sell (or even buy) a car through you again in the future.  Thank you again."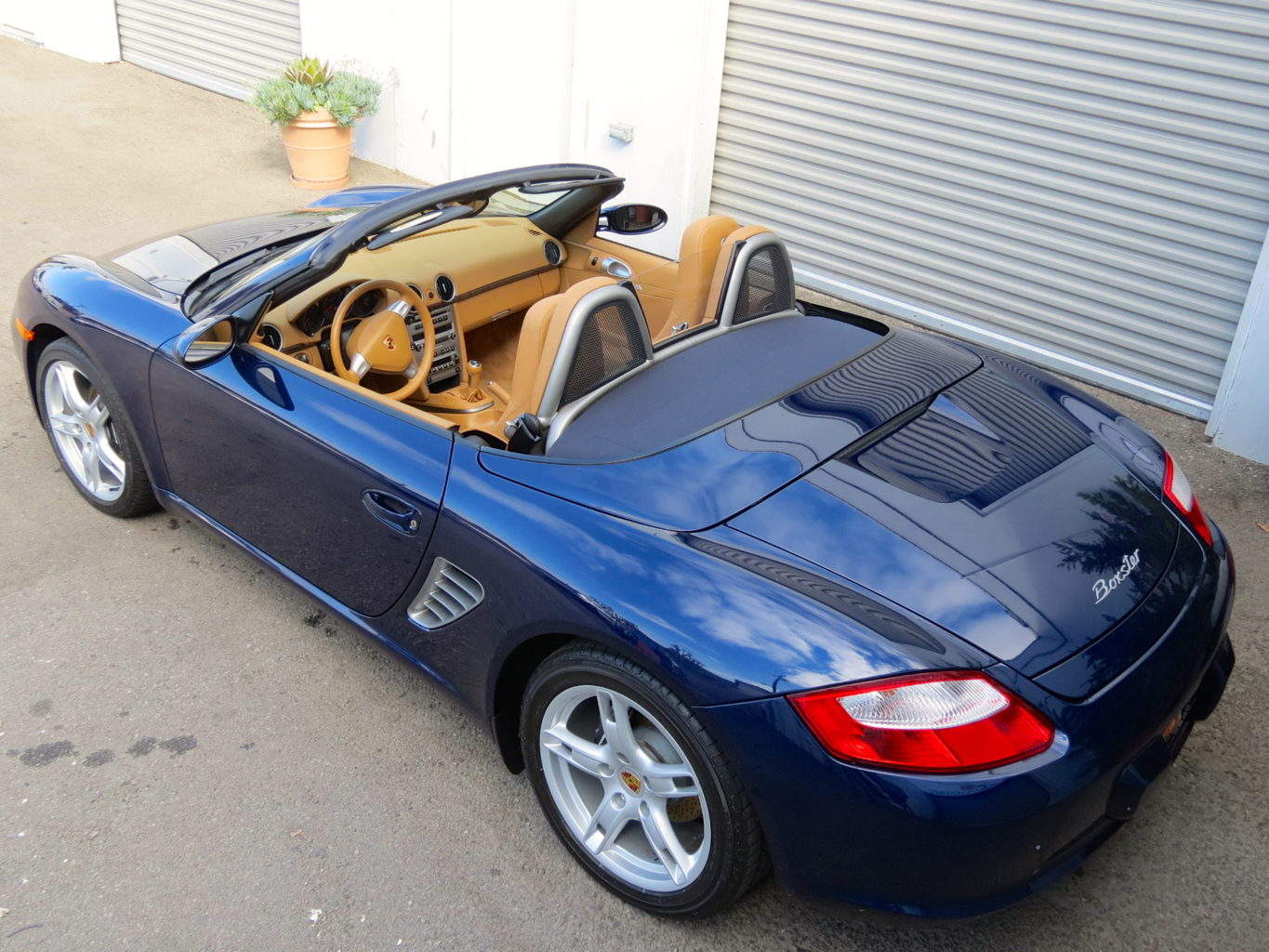 2004 Porsche Cayenne S
Steve, Southern California – Seller 9/13
Paul / Ed
Thank you for the easiest car sale transaction I could have ever asked for. Check arrived today.
You guys rock
1979 Porsche 911 SC Targa
Larry, Michigan – Buyer 6/13
Hi Paul, The 79 Targa is running  great, we just attended 2013 Porsche Parade in Traverse City, Mich. It was great to hang out with hundreds of like minded passionate Porsche fans. We met Peter Porsche and the board of directors from Germany and the PCA what an organization. Then to ride in the actual Parade was surreal, they lined up up by year and put us with some Killer Air-Cooled 911's. The Targa  didn't disappoint, Jim's paint with the subtle green metallic drew many, many compliments. Buying this car from you has really changed my life…for the better.
Take care, Larry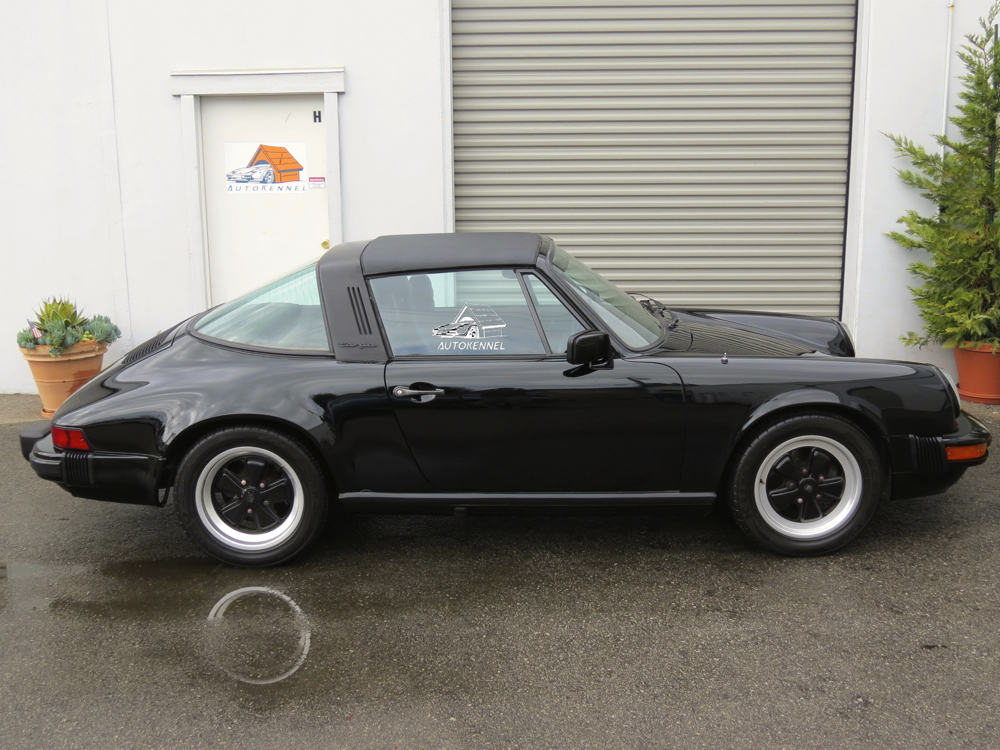 1971 Chevrolet Corvette Stingray Coupe 
4-Speed
Alex, Southern California – Buyer 3/13
Paul,
I wanted to provide an update about the 71 Vette and a photo if you would like to forward along. The car has been great and I was even able to find some similar sized tires which will get installed today. The picture was from last weekend when [my wife] took her brother, who was in town for Easter, to the Rock Store. Thanks again for such a positive buying experience.
Alex
1970 Porsche 911 E Coupe
Adam, New York – Seller 2/13
"Having bought and sold multiple cars with Auto Kennel, I am most impressed by their service once the checks have cleared.
Paul has been professional, helpful and friendly in working thru all the details of delivery, sorting and follow-up items AFTER the sale.
It's the mark of a real professional, a true enthusiast and a generally great guy. "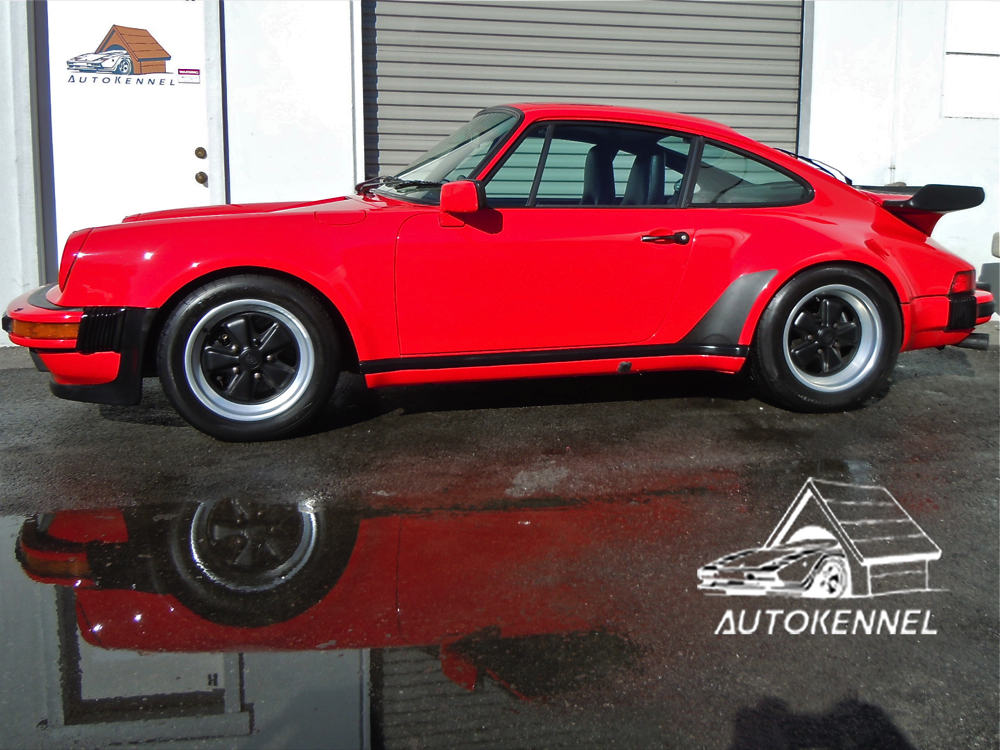 1986 Porsche 930 911 Turbo Coupe
Dave, Seattle, Washington – Buyers 10/12
Paul;
Thanks again for hooking me up with the '86 930 Turbo.  It was all you said it was and even more and this is so important for out of area buyers like myself.  You never know what you are getting when dealing remotely but your portrayal of the car was spot on and the pictures and supporting information was what buyers need.  The actual negotiations, inspection and purchase was painless and straight forward. If I ever get tired of the 930, doubtful, I will back in touch for another sweet ride like this one.
Regards,
Dave D. / Seattle, WA / 10/2012
1965 Pontiac Tempest Custom
GTO-Look Convertible with 326 V-8 Engine and Air Conditioning
John and Suzette, North Carolina – Buyers 8/12
We weren't looking for another Pontiac, but when we saw this car, we knew we had to have it.  We contacted Paul.  He and his father could not have been more helpful; communication was great the entire time.  We love the car, and it was exactly as described (and more!!).  We'll definitely deal with AutoKennel again if we have the opportunity.  Thanks again.
Many thanks again for all your help,
John and Suzette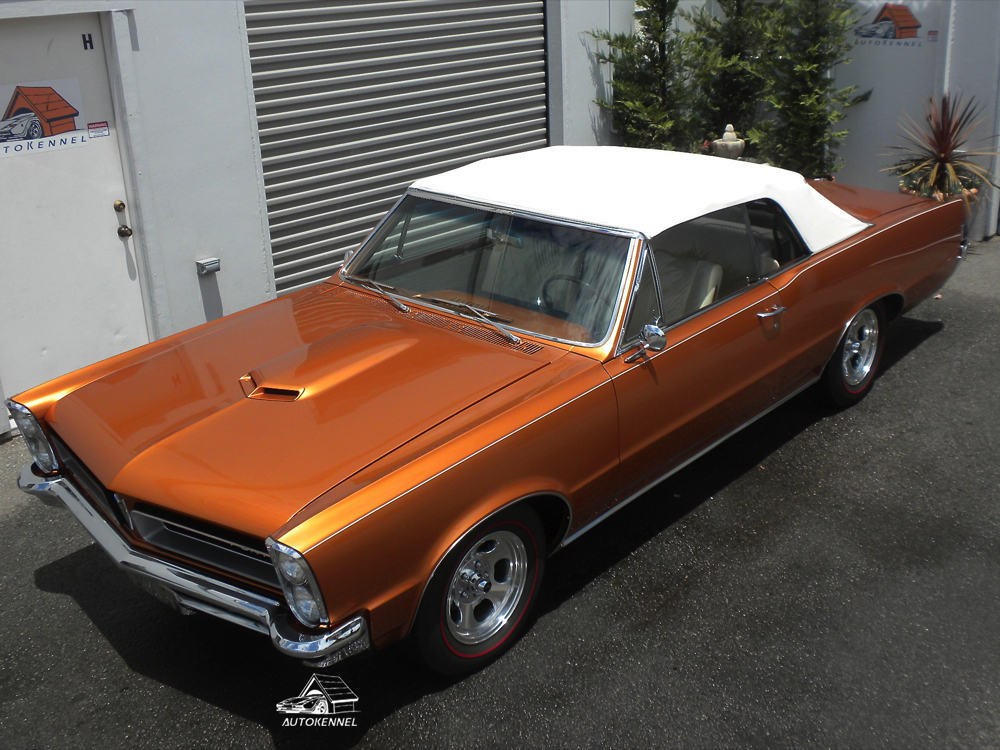 2001 Chrysler Prowler Roadster
Mulholland Edition

George, United Arab Emirates, Middle East – Buyer 4/12
I live in the United Arab Emirates, Middle East, and I have always wanted to own a Prowler here but there are none here and I had to ship it from the US. I was really hesitant at first because there are many procedures and it's a hard job to get done. However dealing with Paul made the whole thing very easy and smooth, although I troubled him a lot because I was really scared of scams, as many people warned me of online purchasing. Paul described the car with full honesty and I didn't believe it until I saw the car since it was better than described. He also helped me in finding the right shipping company and sorted out all the formalities for the shipment. Long story short, there aren't many people like Paul nowadays and I recommend you deal with him and Autokennel regardless of where you are and what you want. Thanks again Paul and as I said before this is not the last time we make business.
1980 Porsche 911 SC Targa
Jay, So. California – Seller 5/12
Hello Paul,
Just a quick note of thanks on your quick and professional work in selling my 1980 Porsche 911SC Targa. The entire experience from start to finish was pleasant and pain free. The combination of your knowledge and marketing abilities generated a quick sale at a net price to me that probably exceeded what I could have done on my own without any of the hassle. I have already passed your name on to others and will continue to do so. I will also be contacting you first when I begin the search for my "Next Car"!
Here's to your continued success!
1992 Porsche 911 Carrera 964 C2 Coupe
Reza, Seattle, Washington – Seller 6/12
Dear Paul and Ed
Having had the pleasure to be in your driving posse at some rallies, let me just say that you sell cars just like you drive! The whole thing was no hassle, light touch but always communicative, and the next thing you know everything was done. I would do it all again with AutoKennel.
1959 Porsche 356 Convertible D
Frank, The Netherlands – Buyer 9/09
Hi Paul,
Picked up the car yesterday and I must say: NICE!
I am very happy with the car!
I am very happy with the way the transaction worked out (very smooth) and the quick responses from your side made buying an unseen overseas car (in real life) very easy.
The car has hardly any surprises as it was described in detail by you (both written as with pictures).
It was a pleasure and we will meet again!
Regards, Frank
1972 Porsche 911 S Targa
Peter, Germany – Buyer 11/10
Hello Paul,
Today my son and I came back from our Florida trip. I visited [your client] in his house last Thursday and saw the nice Targa which meets my expectations absolutely. It was a pleasure to make that deal with you because everything around the vehicle was as serious as you described it. This cannot be taken for granted nowadays and therefore I appreciate it.
I hope this was not the last Porsche deal we made together.
Best regards
Peter
1972 Porsche 911 RS 3.6 Twin Plug
Recreation
Andy, England – Buyer 5/11
Hi Paul,
Thank you very much with all your help and honest descriptions of the Targa. After 5 weeks on the boat and a week in storage the car started second try and I drove it onto the trailer and then brought it back to Devon.  So Los Angeles to Devon in the UK where it has already caused a stir.
I would happily recommend anyone to you do feel free to pass my number…
Once again many thanks,
Andy.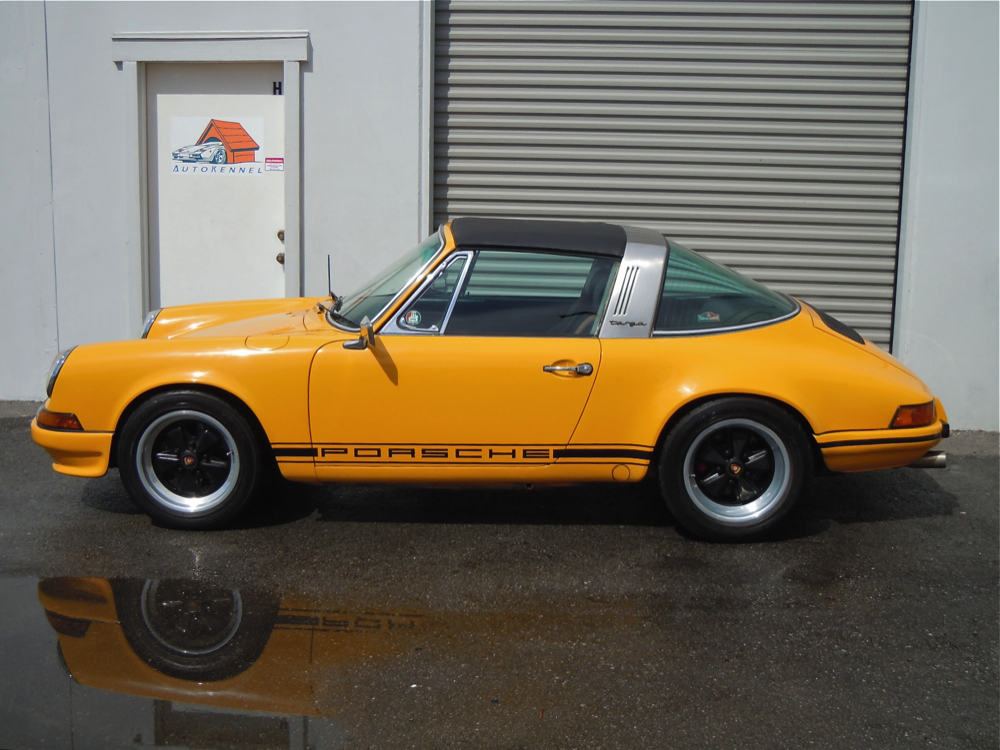 1967 Porsche 911 S Targa
Steve, New Jersey – Buyer 5/10
I wanted to send this e-mail in order to express how pleased I was when my 67 911S Targa finally arrived.  It was more than  Paul described. It's first stop in NJ before coming to my home was at a shop in NJ well known for it's work on Porsches. Although I was very hesitant to buy a car sight unseen I had heard many great things about Paul and his shop.  The reception the car received upon arrival in my friend's shop was overwhelming.  The clients who visit the shop on a regular basis to look at the work being done or just to hang out were floored by the quality of the car and how well it presented.  I am really at a loss for words to describe the car other than AWESOME.
Thanks to Paul I now own a car that was originally only a  dream.
1967 Porsche 911 S ◊ Sunroof Coupe
Eade, Southern California – Seller 2006 – 2009
"I have sold about 9 cars with Paul at Auto Kennel, and all of them have been no hassle transactions."
"As I said above, I have sold a lot of cars with Paul, and all of them have been very easy, no hassle transactions"
Above quotes taken from Early 911 S Registry Bulletin Board