2004 Porsche 40 Year 911 Coupe #1021
Special Limited Anniversary Edition
X51 Power Kit/6-Speed Manual
Original Paint w/Rare Matching Luggage
Factory 345hp Power Upgrade with LSD
Fresh Clutch and RMS
Ken, Southern California – Seller 5/17
Well done Paul!
I had a strong feeling you were the best place to market the car.  The new owner will truly enjoy it – I sure did!
Thank you again for your excellent work and passion for Porsche.  It's enjoyable to see and experience.
Will likely see you at Luftgekult Sunday.
1982 Porsche 911 SC Coupe
California Owned from New
Mostly Original Paint and Cold A/C
Fred, California – Seller 4/17
Hi Paul…
Just a quick note of thanks to say how impressed I am in how quickly you were able to sell my Porsche.
I spent more time deciding whether or not to list the car than you did in finding a great buyer.
You are certainly a professional and it is obvious to me that you are quite good at what you do.
Thanks for all of your support. Best
Fred K.
1987 Porsche 930 Turbo Coupe
Steel Slant Nose Conversion
Fresh 3.4L Upgrade Engine Rebuild
Andial Performance Package
Ron, Southern California – Seller 2/17
I – Integrity
P – Principles
A – Attitude (Good)
C – Character
All good qualities to have in any business and Auto Kennel has all of them!
Warmest Aloha to Paul & Ed
Auto Kennel is Kuihava (Special)
Mahalo Nui Loa
Aloha, Ron
1979 Porsche 911 SC Coupe
2-Owner Southern California Car
Rebuilt Transmission with Fresh Clutch
Mark, California – Seller 1/17
Many thanks for a job superbly executed by a team that is truly expert.
Very impressed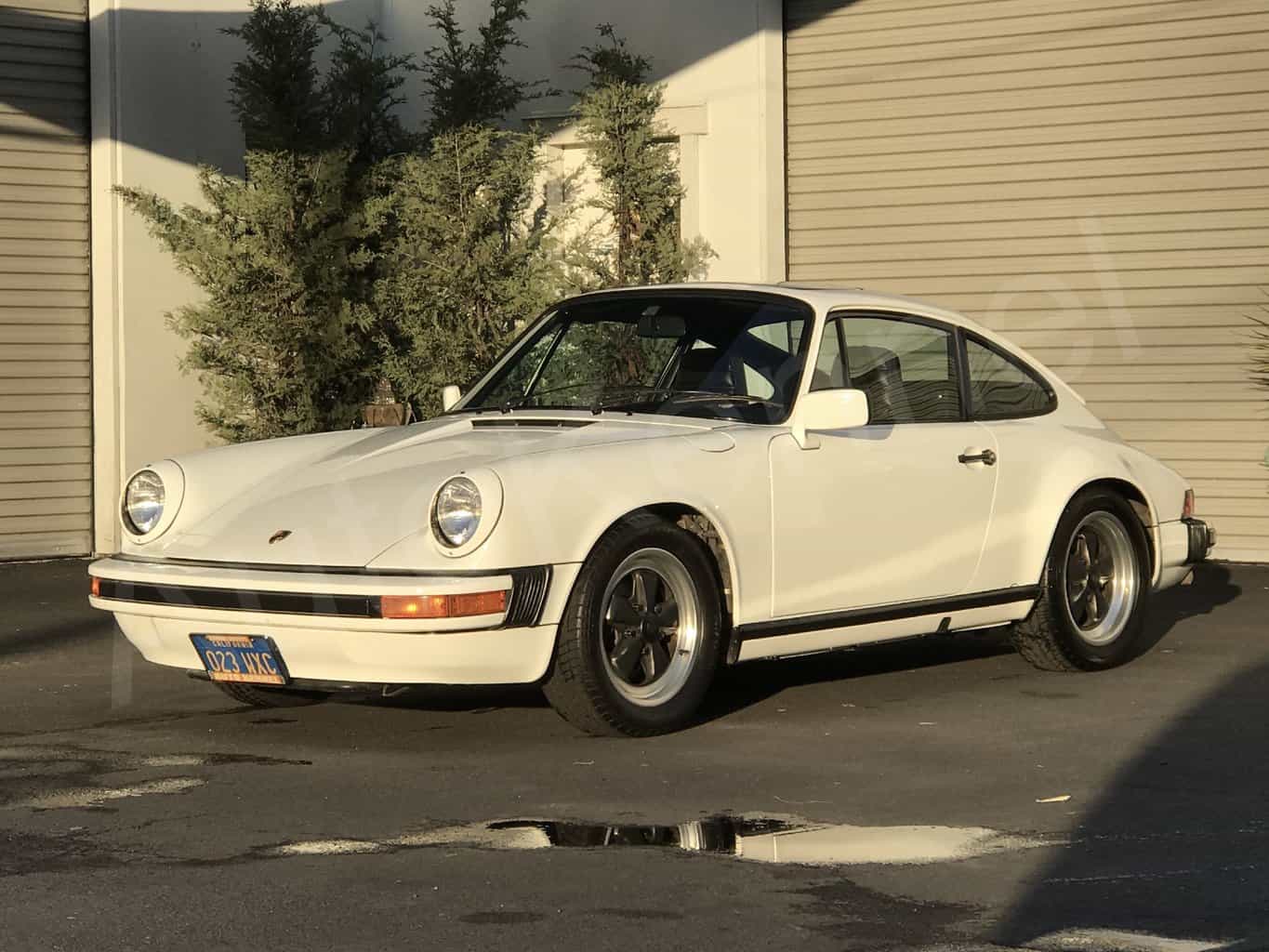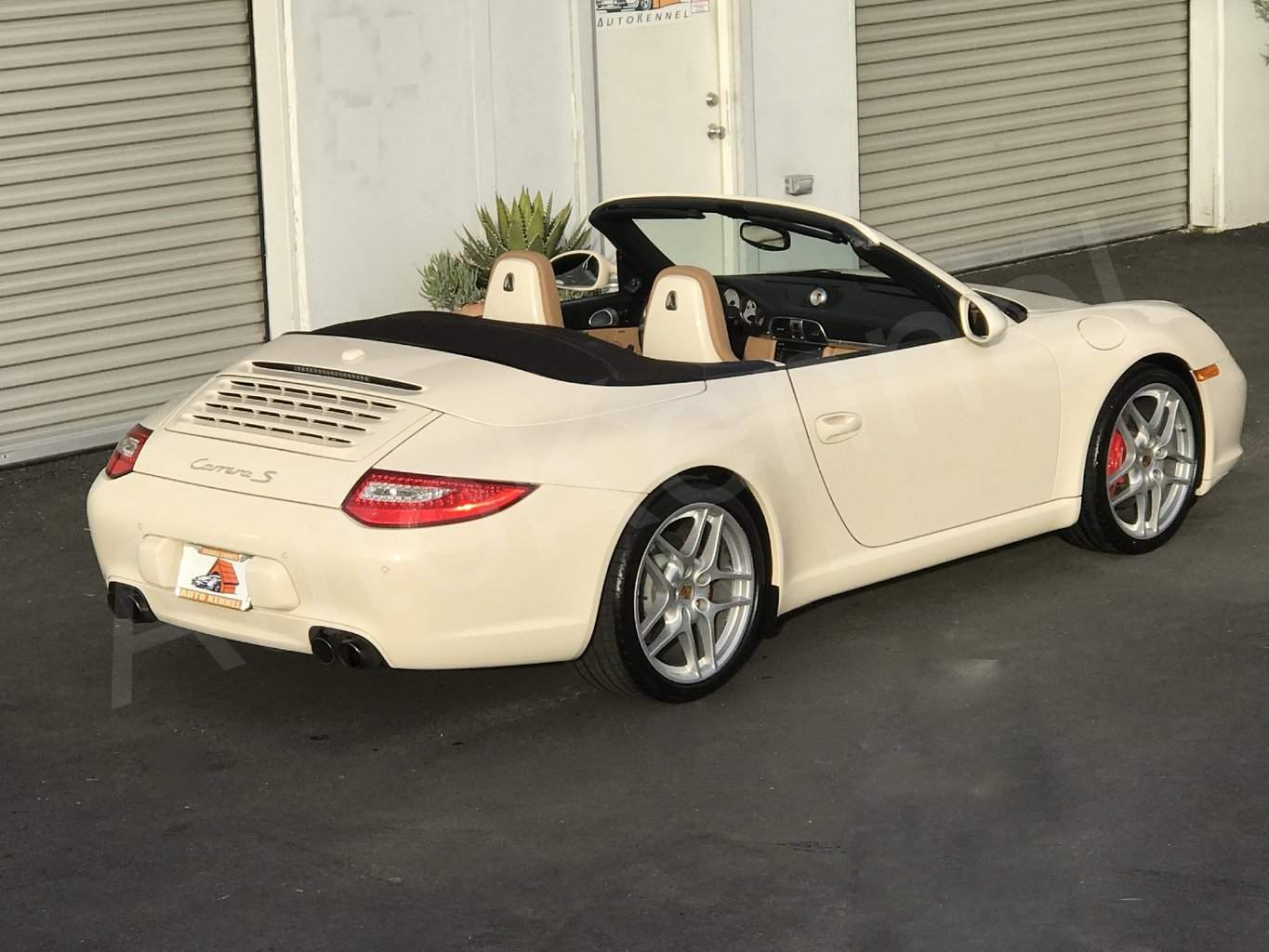 2009 Porsche 997.2 911 Carrera S Cabriolet
Original Paint/$129k MSRP/Sport Chrono Plus
PDK/Direct Injection Motor Gen II ◊ Adaptive Sport Seats
David, Northern California – Buyer 12/16
Good Morning Paul:
I just wanted to let you know how pleased I am with the car. Your description was right on the money and from what I've seen it is exactly what you said it is. That being said I want you to know that this has been a very pleasant experience for me and it is because of you and your honesty/integrity why I followed through with the purchase. In today's world it is very difficult to find honesty it seems to have been compromised for greed. Anyway, my hat is off to your father for training you! [The gentleman who recommended AutoKennel] was correct when he said, "Paul and his father are stand up guys". Someday, I hope we can meet up.
Thanks again Paul,
Dave
2004 Porsche 911 GT3 Coupe
PCCB Ceramic Brakes ◊ Sport Seats ◊ Original Paint ◊ Full Body Clear Bra
Mike, California – Seller 7/16
"The expertise and current market knowledge of the Kramers  at AutoKennel is 2nd to none. When I was ready to sell my 996 GT3 I met with Paul and he guided me in a fair and informed manner and my car sold within 24 hours. The professionalism of the Kramers should serve as an example in the Porsche industry. Thank you guys. – Mike S., West Hills CA."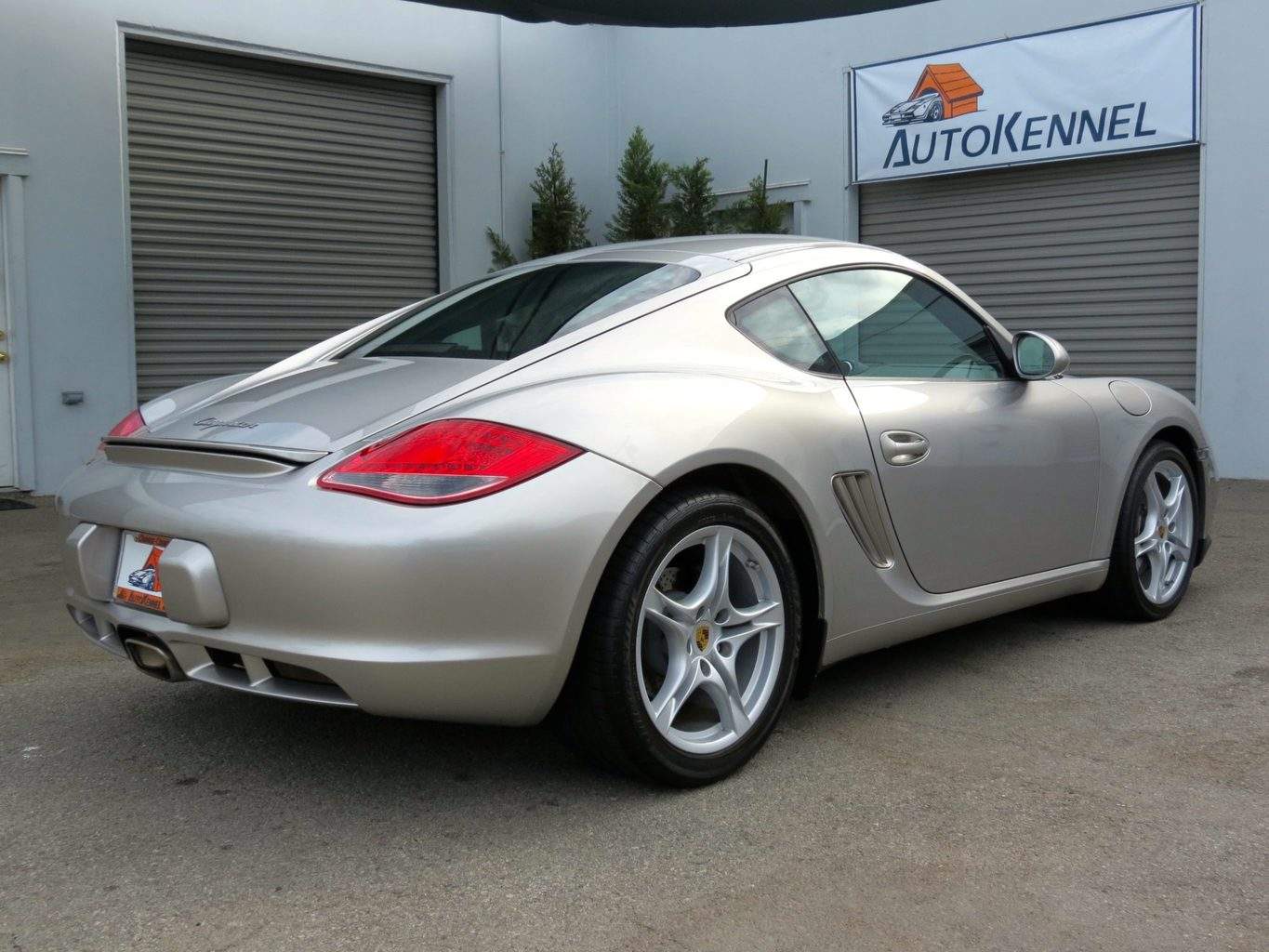 2011 Porsche Cayman
PDK with Sport Chrono Plus Package ◊ PASM and Adaptive Sport Seats
Len, California – Buyer 7/16
Paul-
Thank you for the great experience in purchasing the 2011 Cayman.You and your dad are great.
We really love the car and are looking forward to years of enjoyment.
Thanks again.
Len
2005 Porsche 911 996 Turbo S Cabriolet
X50 and PCCB (Ceramic Brakes) ◊ Over $150k MSRP / 1 of 963 Built
Scott, California – Seller 4/16
"Paul at Auto Kennel performed well above my expectations on the recent sale of my 996 Turbo Cab. The transaction was flawless and efficient. These guys were a pleasure to work with and I would highly recommend them."
Scott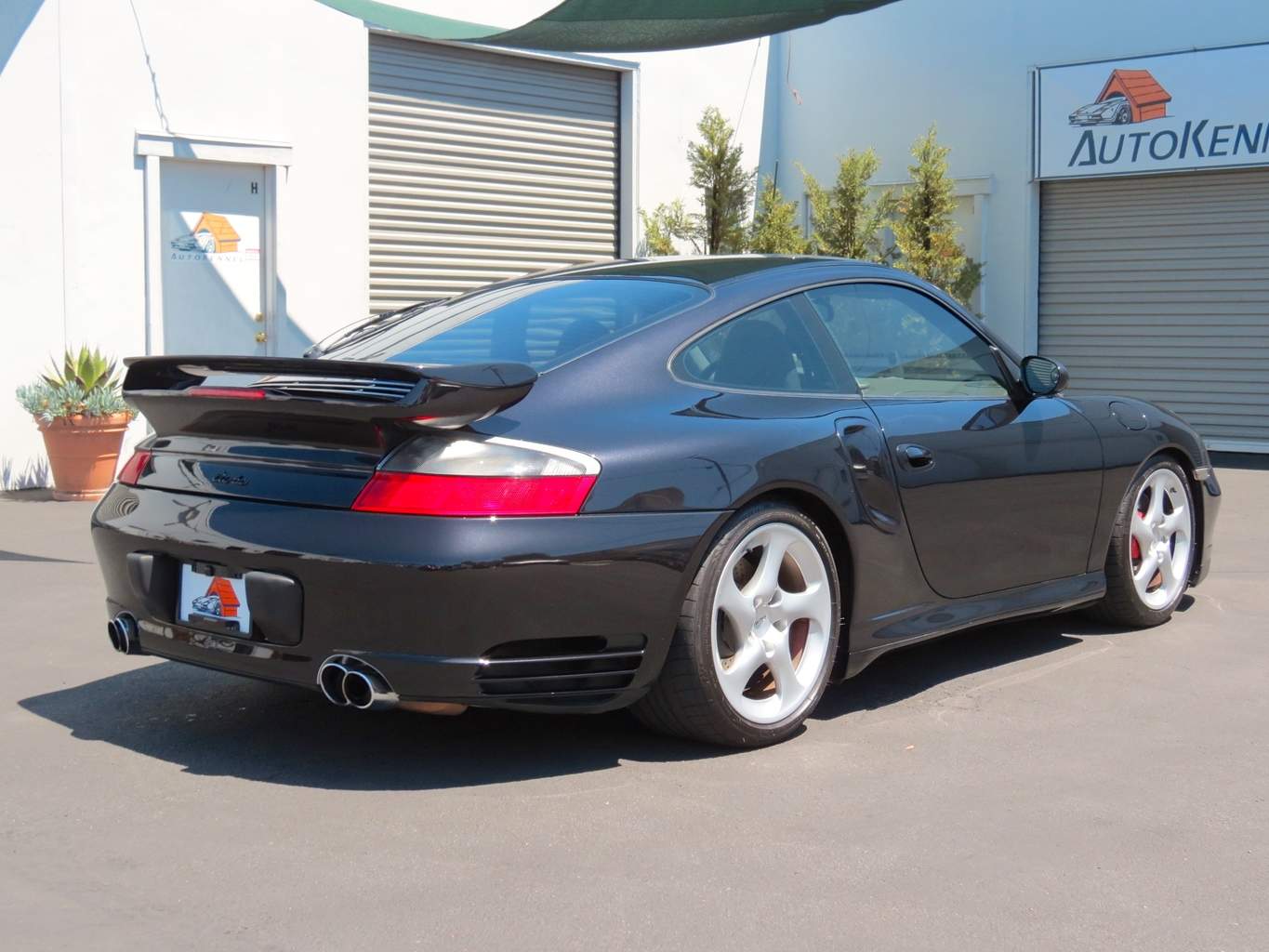 2002 Porsche 911 996 Twin Turbo Coupe
Factory Turbo Aero Kit/Full Carbon Fiber Package – 6-Speed Manual/Upgraded Turbos/550hp – $140k MSRP + $40k More Invested
Mark, California – Seller 4/16
Hey Paul, That's great news, the people (that's plural) who referred me to you were spot on, you are "The Man!" I've got to say I'm pleasantly surprised at how quickly you sold my car. I want to add that I really enjoyed meeting you, I appreciated the regular updates, you wrote a great story about my car, your depth and scope of knowledge is impressive, love your shop and I want to buy everything in it. Let's see if we can do something else down the road. Now that I have some loose change in my pocket, let me know if you come across a good 997, black or white. Ed, your sons a rockstar! Many thanks, Mark P.
1953 Chevrolet 3100 Pickup Truck
Rare 5-Window Deluxe – 3-SoCal Owners from New
Andrew, Minnesota – Buyer 1/16
"Paul is great to work with… excellent communication and very transparent! A++"
1965 Porsche 356C Reutter Cabriolet
Numbers Matching California Car
Steve, Southern California – Buyer 2/16
"Paul, ED, & Derek… Thank you!!!! She's home for A very long time I couldn't be happier With how all of you Handled this transaction"
1987 Porsche 911 Carrera G50 Coupe
Southern California Car from New – Mostly Original Paint/Numbers Matching
Ben, Jackson, Tennessee – Buyer 12/15
"I found my latest air cooled Porsche, an 87 Carrera at AutoKennel.  I never thought I would attempt to buy such a car online and at such a great distance. Paul Kramer worked hard supplying the much needed answers to my numerous questions concerning condition and I thank him for his professionalism.  The car has met my expectations and I am very proud of my purchase. Thanks Paul"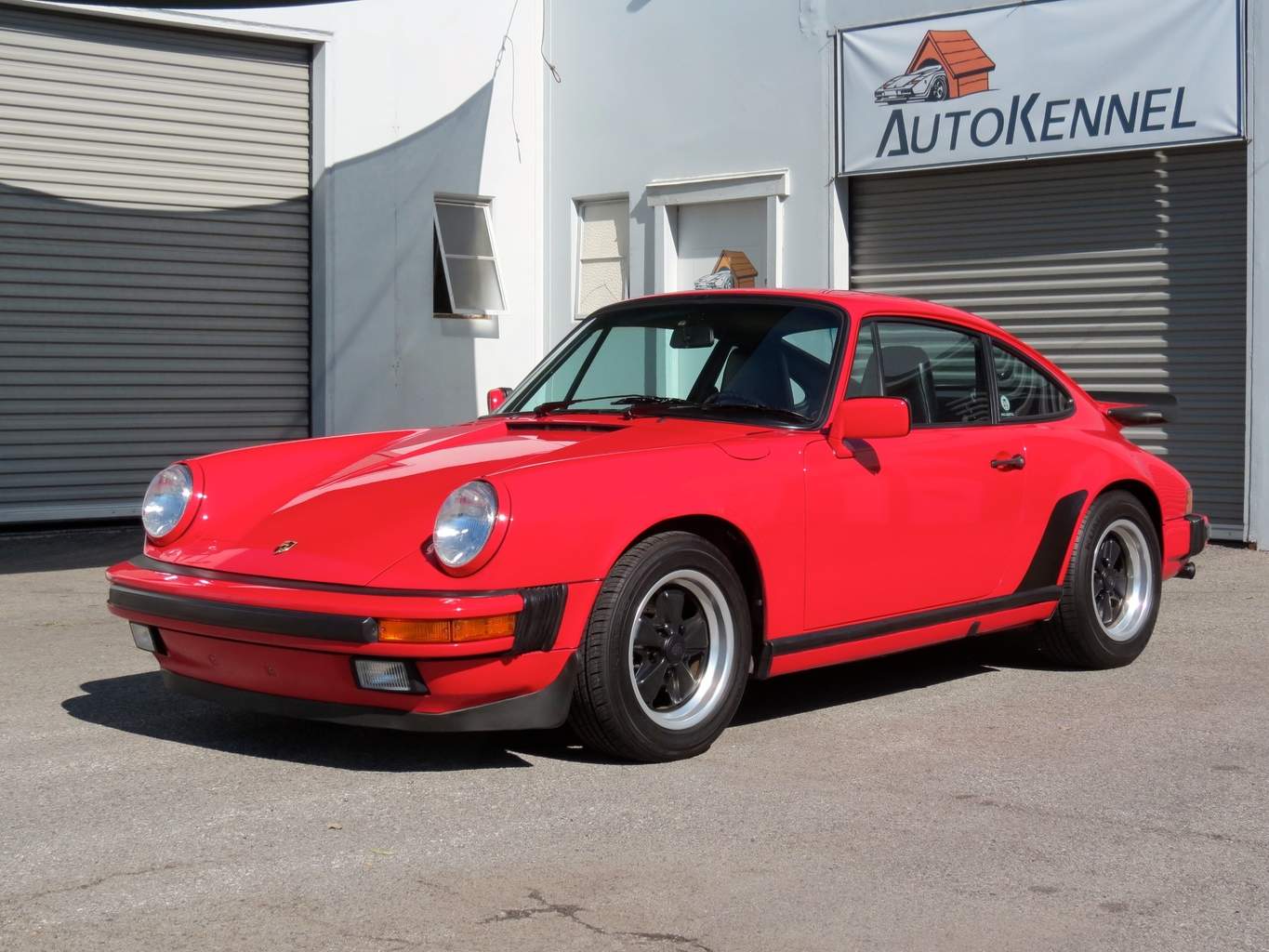 1989 Porsche 911 Speedster
1 of 823 Built for North America
George, Portland, Oregon – Seller 6/15
"Hi Paul,I must admit that I had some reactions on the cold windy night in North Portland when I watched my speedster leave in a trailer truck bound for Southern California, I wasn't sure what I was getting into. Once I received your call that the car had arrived in good shape, the rest of the sale went just as you indicated it would with no  surprises from Autokennel. What a pleasure it was from long distance to receive your frequent texts,emails and calls keeping me up to date on the progress of the sale. Already talking up Autokennel to my friends."   Thanks Again George B.
1980 Porsche 911 SC Weissach Coupe
1 of 400 Built – Rebuilt Transmission/Chain Tensioner Update
Darryl, Fort Worth, TX – Buyer 5/15
"First off I'd like to say I'm a first-time Porsche owner, well… I am now thanks to Auto Kennel.  Working with Paul I was able to achieve a childhood dream. I would like to add that I live in Texas so I was buying the car sight unseen. The website was extremely helpful with a great deal of background information on the car and several pictures which helped to aid me in my research and ultimately my final decision. Not only did Paul guide me through the process, but he helped to arrange a PPI from a qualified Porsche mechanic as well as shipping to the final destination. Not to mention he also kept me updated as things transpired.  The customer service I received was simply outstanding. I could not be more happier with the purchase nor the process.  So thank you Paul for not only your time and effort, but salesmanship and follow through. After all it's the possibility of having a dream come true that makes life interesting. So thanks to Auto Kennel, my life is now a little more interesting!"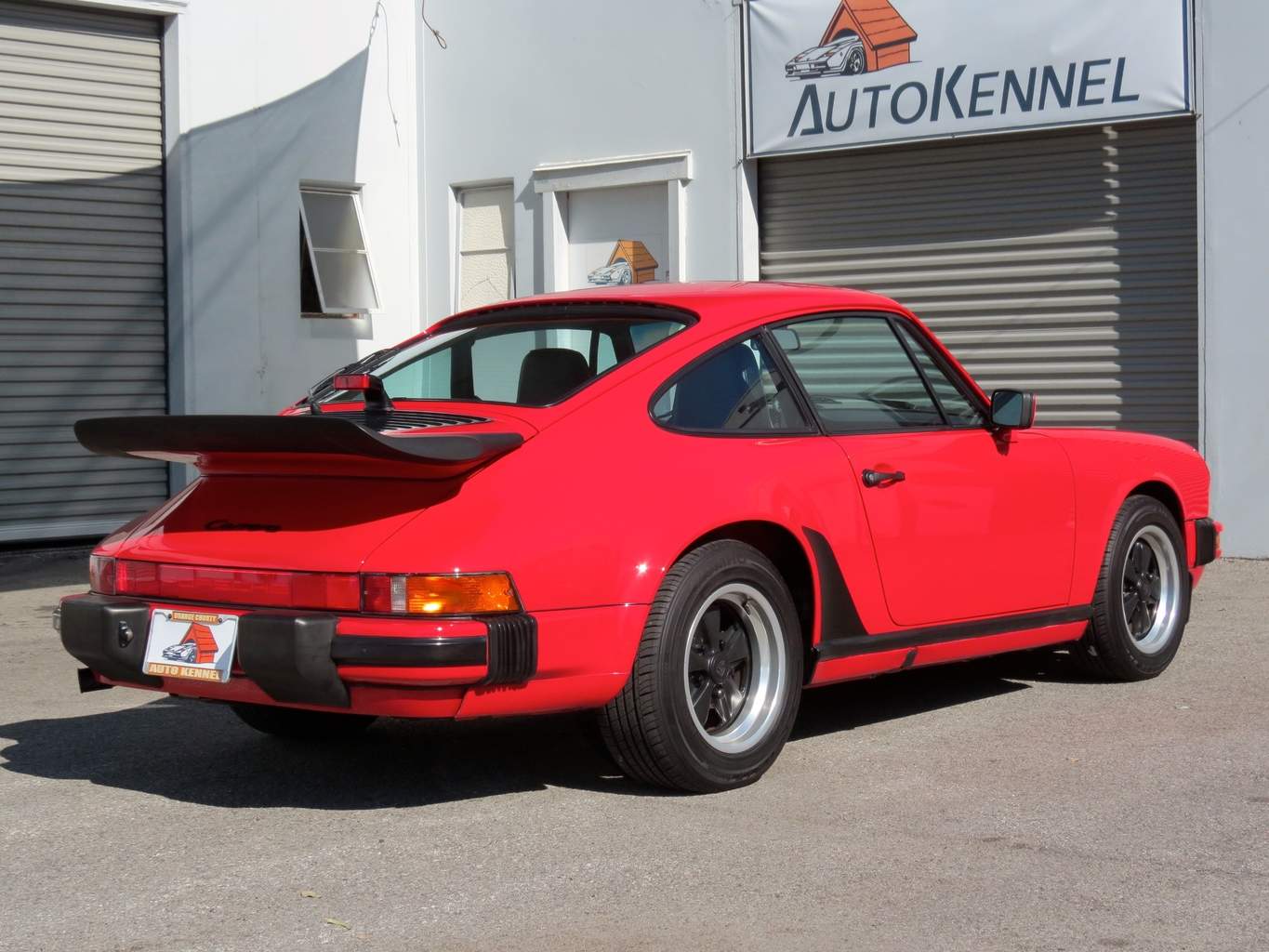 1987 Porsche 930 Turbo Coupe
Andial 3.5L Twin Plug 410 HP Engine – Less than 9,000 Miles on Fresh Drivetrain
David, Northern California – Buyer 5/15
"I've bought a few classic sports cars and every one of them comes with a set of issues.  Maybe that is what makes them "classic".   I've also run into all kinds of people selling cars.  There are those who do everything they can to hide the issues, and there are those who are fully transparent and above board.  Paul is one of the latter and also a great communicator.   Our sales process took longer than expected, but Paul stuck to his word, kept me updated and when we were done, I knew everything I was "going to discover later" before I left the lot.   I'd happily buy from Paul again."
1989 Porsche 930 Factory Slantnose Cabriolet
Peter, Southern California- Seller 10/14
"I just want to share what a perfect experience I had at your establishment.  You folks were very knowledgeable, patient, and understanding.  Not only did you help me sell my car, you put me in the car that TRULY was fit for my personality.  It was karma.  Thank you very, very, much!"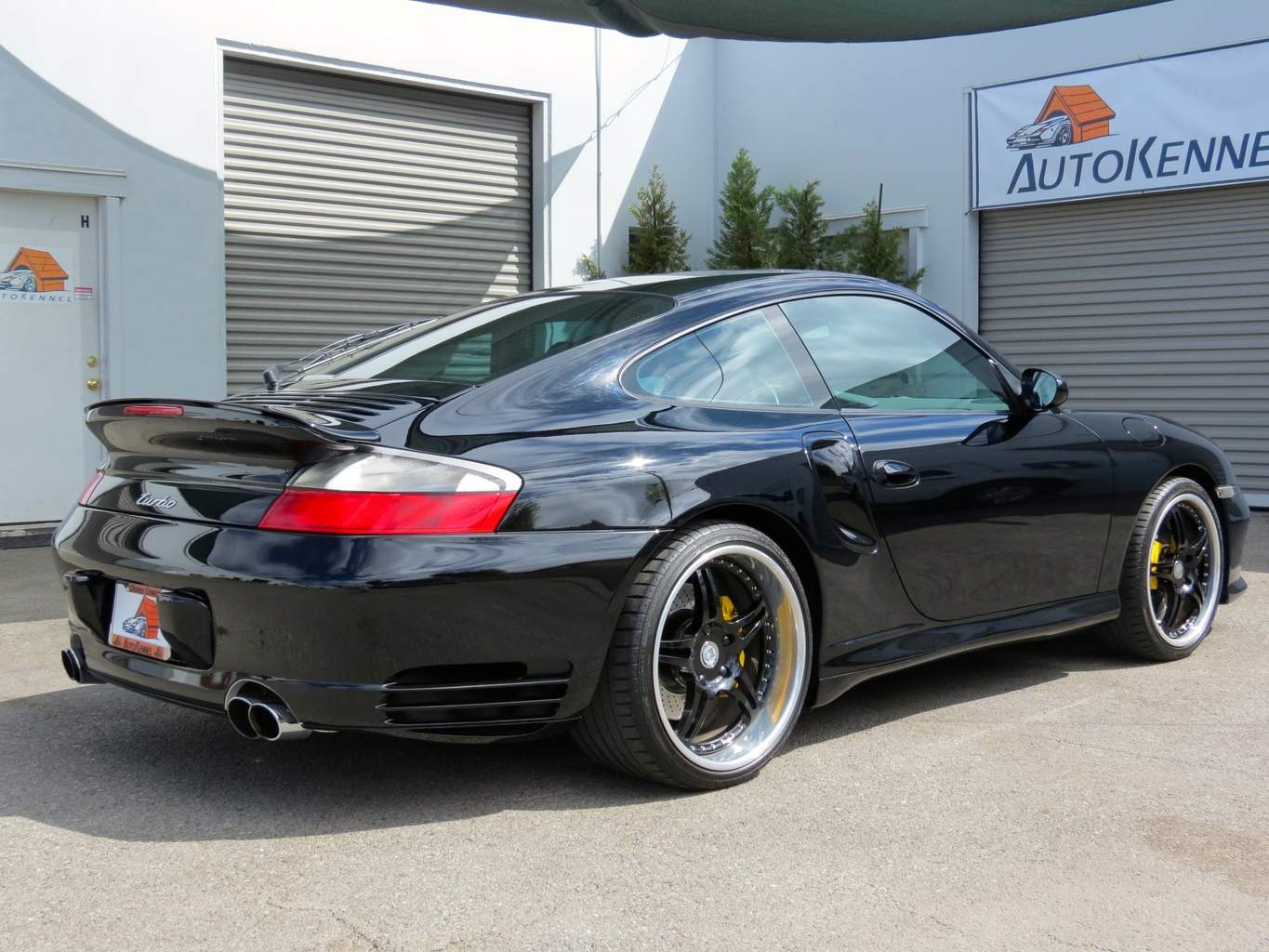 2002 Porsche 911 996 Twin Turbo Coupe
Peter, Southern California- Buyer 10/14
I just want to share what a perfect experience I had at your establishment.  You folks were very knowledgeable, patient, and understanding.  Not only did you help me sell my car, you put me in the car that TRULY was fit for my personality.  It was karma.  Thank you very, very, much! Sincerely, Peter M., Turbo lover!
1993 Porsche 928 GTS Coupe
Paint to Sample/5-Speed Manual – Featured in Famous Porsche TV Commercial
William, Southern California- Seller 10/14
"Auto Kennel, While I have known Paul Kramer for around 15 years, only recently did I decide to sell a car I thought I would keep forever.  A 928 GTS is a model that doesn't fit the normal Porsche buyer profile, and is for those with more esoteric (or some Porschephiles would say eccentric, lol!) and varied automotive tastes.  As such, I came to Paul with the dilemma of finding a broker who would do the sale justice.    Paul's approach was not only deliberate, patient, and professional, but I found that he had a true passion for the niche in the Porsche pantheon that the 928 occupies.  There was even forum chatter by 928 lovers that the asking price was way out of bounds.  Paul communicated with me during that protracted process and explained the difference when selling a car with a limited audience.   It came as no surprise that Paul found a buyer willing to purchase a superior example, and also one who will continue the tradition of proud stewardship of one of Porsche's finest design efforts.    I could not be happier with the result or to recommend Paul and Ed to anyone who demands fairness, communication, professionalism, attention to detail, and uncompromisingly puts the customer first.  The ultimate test is to do business with friends, and success is when the interaction results in a strengthened friendship.   Well done Auto Kennel!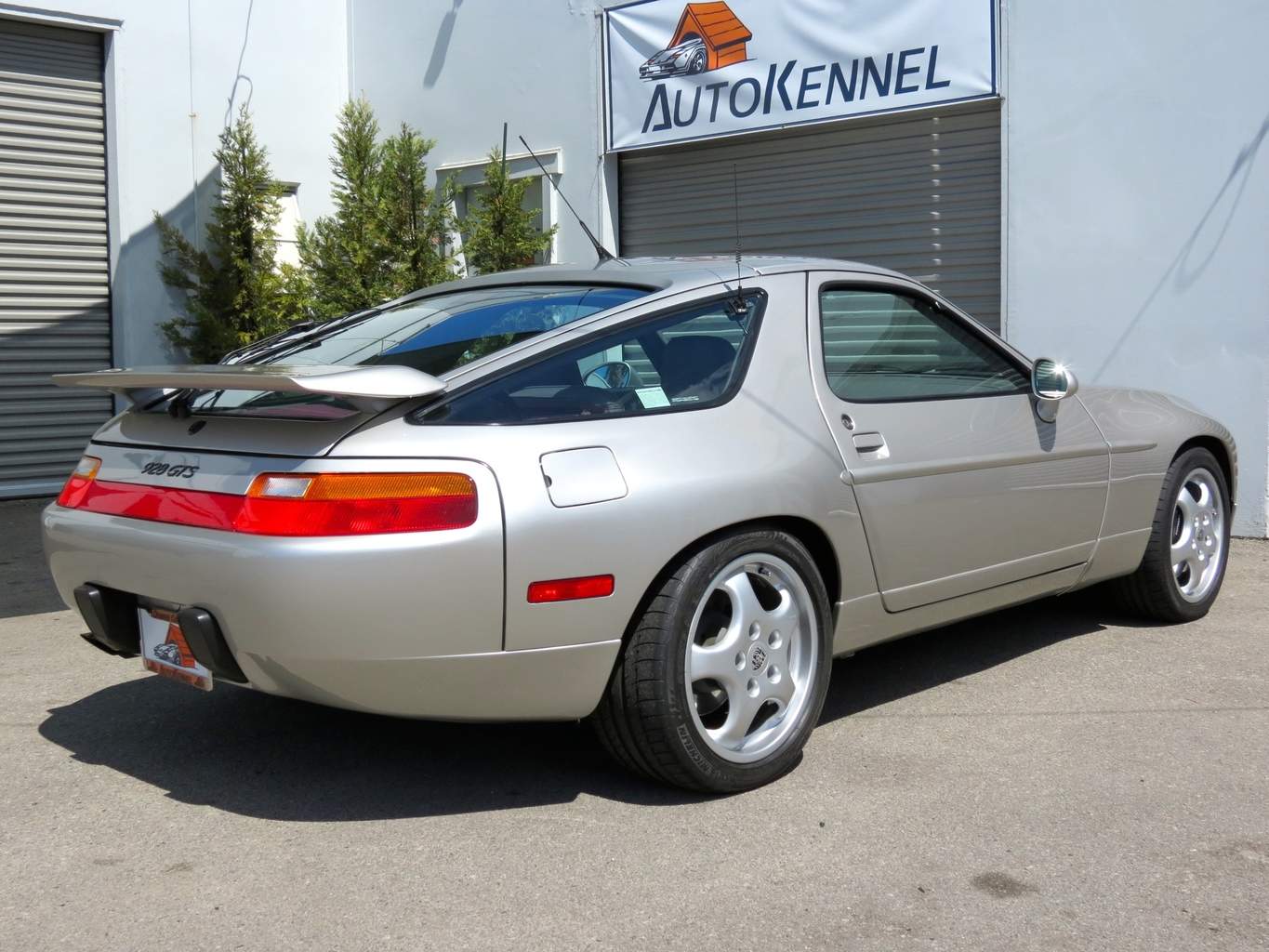 1994 Ferrari 348 Spider
Recent $10k Major Belt Service ◊ Fresh Clutch/Flywheel
Nick, Atlanta, GA – Buyer 10/14
"Hey Paul,
Ferrari finally arrived today. It's been raining non stop here and looks like it will be next week before we have a sunny day that I can actually drive it but I wanted to tell you that overall it looks quite good and I'm very pleased assuming it drives as good as it looks. Thanks for a smooth, easy transaction…Just letting you know that I LOVE this car. I've put 1500 miles on it (probably foolishly) but it's too good not to drive."
Nick – Atlanta, GA
1973 Porsche 911 RSR/ST Backdated Recreation
Twin Plug 3.4L Engine (305hp) by AASE Motors ◊ Bare Metal Restoration by Esposito ◊ 3-Time Magazine Feature Car
Craig, Southern California- Seller 3/15
Dear Paul and Ed Kramer,
I want to sincerely thank you both for your highly successful representation of my Porsche through this sale processes.  It's hard enough to believe that a unique Porsche hot rod, with a very limited numbers of buyers, can be detailed, photographed, marketed, and sold within a 24 hour period.  The fact that the sale price was almost $15,000 more than my expectation it almost unbelievable.  I can not thank you enough.  I will highly recommend Autokennel to anybody considering selling their Porsche.
Best regards,
Craig
1971 Triumph TR6
Very Dry California Example ◊ Believed to be 40,000 Original Miles
Rob, Southern California- Seller 9/14
"Thank you for selling my 1971 Triumph TR6.  You both were great!  I felt so comfortable with the entire transaction.
Wishing you the very best and it's great dealing with "real" car guys.
Ciao!
Rob"
2011 Porsche Cayman
PDK with Sport Chrono Plus Package ◊ 1-SoCal Owner/Full Factory Warranty
Mike, Southern California- Buyer 9/14
Hi Paul,
Thank you again for taking care of us! The process was entirely painless. I've never had an experience like this from a dealer.
Shan took the car out last night and she drove it with an ear-to-ear smile the whole time. She's definitely a happy customer!
Thank you for adding me to the list. Perhaps I may find a fun car for myself!
Mike
1989 Porsche 930 911 Turbo Coupe
G50/50 5-Speed Gearbox and Locking Differential
Todd, Southern California- Seller 3/14
Hey Paul, I wanted to say thanks again for a really great experience selling my 89 Turbo with you guys. Your wealth of information on these cars was invaluable, your help in arranging repairs for things that needed to be addressed, and your valuations were spot on. I was wary of consigning the car to be honest, but working with you guys was a great experience and the car fetched a great price in a short time on the market. I couldn't be happier, thank you!
Cheers,
t
1969 Chevrolet Nova Yenko/SC 427 Tribute
454 Engine with Vintage A/C and 4-Speed
Ben, Southern California- Buyer 3/14
Thanks again for everything, Paul.  I wanted to make sure you knew we are very happy with the car and also have really appreciated all the time and expertise you shared with us throughout this process.  You and your dad have been a pleasure to work with and went above and beyond our expectations every step of the way.  You both definitely made the experience of buying our first classic car significantly easier and a whole lot less stressful than we ever imagined.  We'll be very proud to tell anyone who asks where this awesome Yenko Nova came from to visit Auto Kennel (but I doubt you'll see another one like this for a LONG time!)
Cheers,
Ben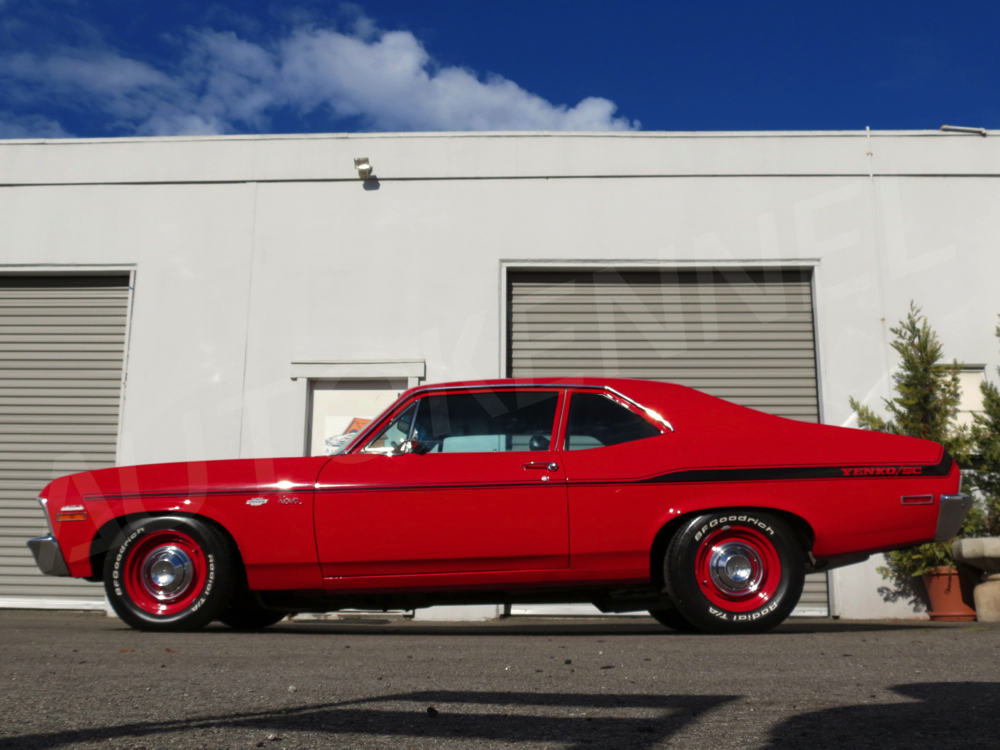 2004 Porsche 911 996 Carrera 4S Coupe
New Factory Engine/Sport Seats/Sport Exhaust
Larry, Northern California- Buyer 1/14
Paul's knowledge of, and very accurate presentation of the cars he offers is extremely valuable.  The descriptions are spot on right down to the quality of the photographs and accurate presentation of color.  I made my purchase with photographs and information Paul provided online and through a phone conversation with complete confidence.  When I picked up the car it was everything I expected and then some.
1978 Porsche 911 SC Targa
with Factory Fiberglass Top
Dean, Yorkshire, England- Buyer 10/13
Good Morning Paul / Ed,
Just to let you that the car eventually arrived this lunchtime at my house, I've yet to go through the trunk to see if all the bits and pieces including the reg. docs are there but a quick glimpse and it seems to be  there. I've given it a quick wash to remove some of the transport grime and its come up nice. I've attached a few photos to see it arriving in Yorkshire, England!!!
PS.  The car started first turn of the key on collection I was told which is a good sign and I've driven it round the block and it felt like it did in October.  (How time flies, was it that long ago??)
Thanks again.
Hopefully we'll be over later on in the year again so I'll call in and try and resist buying anything else…. Ha ha Ha.
Loving the email updates you send me with events and cars for sale…….its a great idea to get folk interested.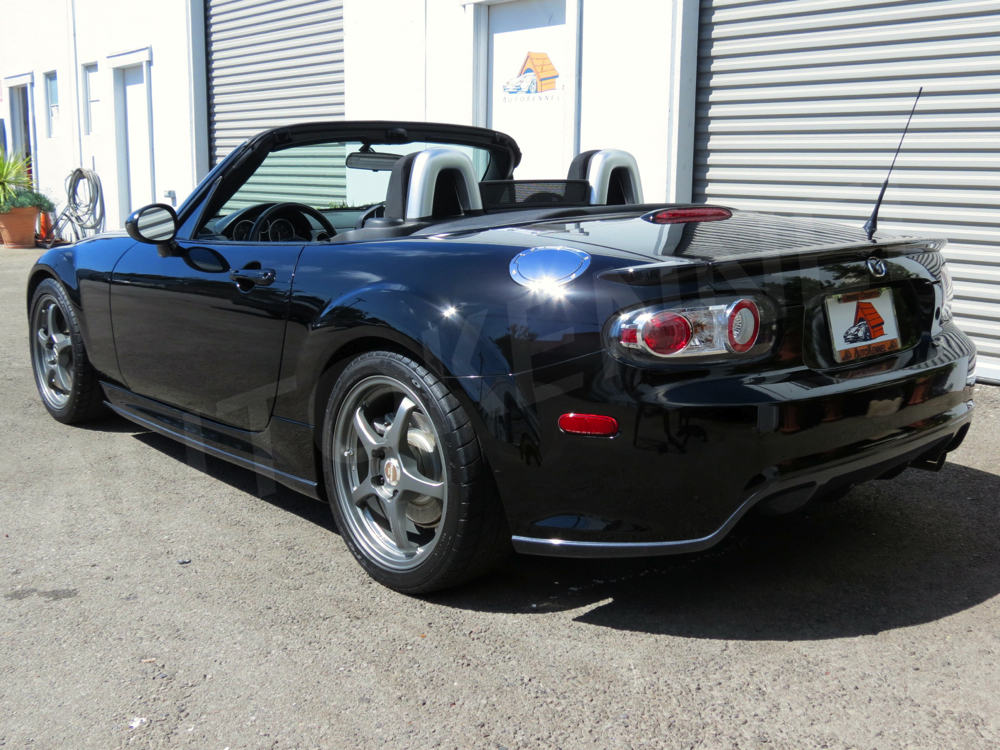 2006 Mazda Miata MX-5 Sport Roadster
Todd, San Diego – Seller 10/13
Paul & Ed,
It was a real pleasure having Autokennel handle the sale of my convertible.
Your expert price guidance and effective marketing demonstrate your experience.
Happy motoring, Todd
2005 Porsche Boxster
Melanie, Southern California – Seller 10/13
"I want to thank you for selling my Boxster and making it such an easy and good experience.  I appreciate your professional and honest demeanor.  Now I know why you were so highly recommended, and I would not hesitate to sell (or even buy) a car through you again in the future.  Thank you again."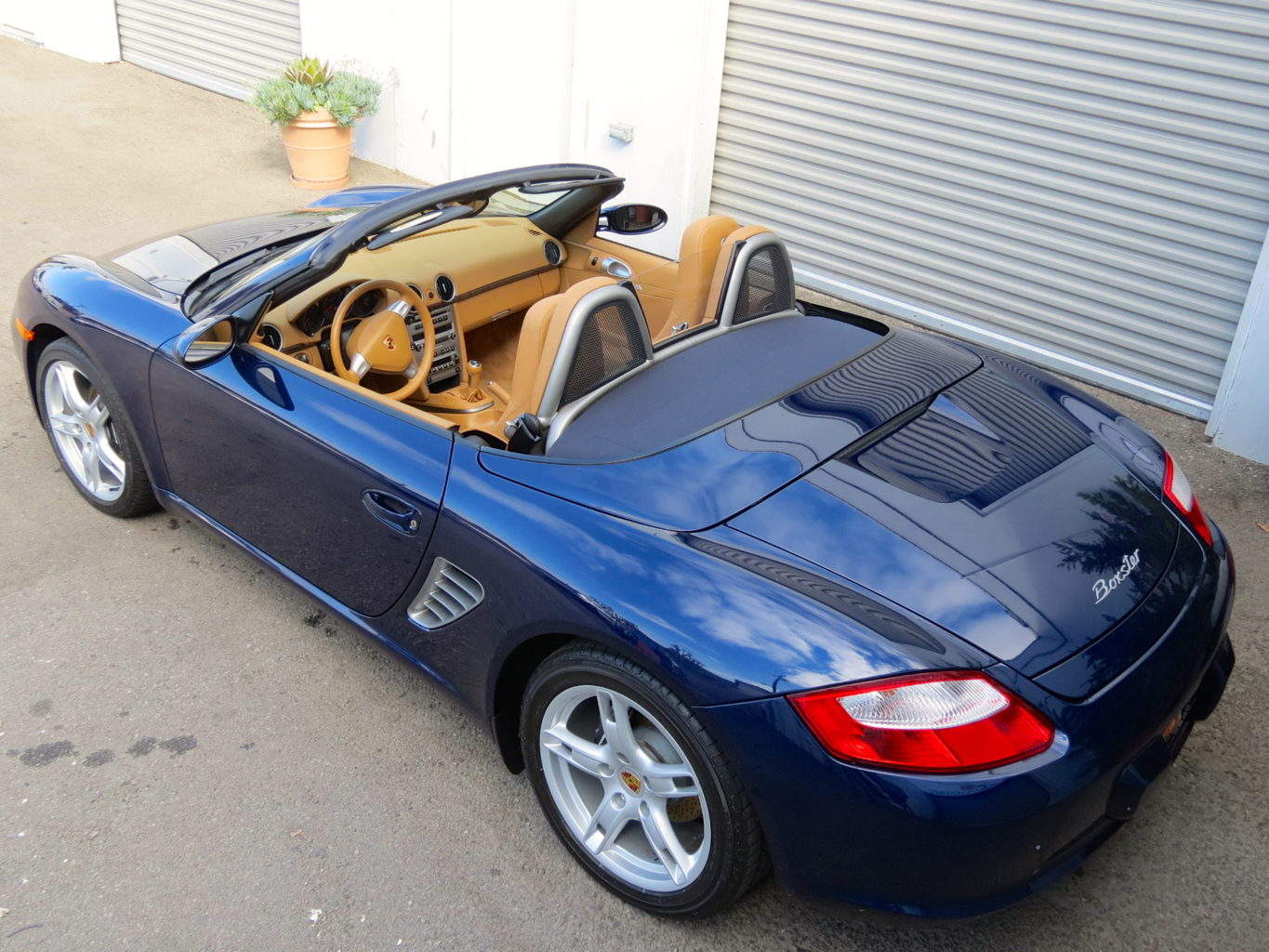 2004 Porsche Cayenne S
Steve, Southern California – Seller 9/13
Paul / Ed
Thank you for the easiest car sale transaction I could have ever asked for. Check arrived today.
You guys rock
1979 Porsche 911 SC Targa
Larry, Michigan – Buyer 6/13
Hi Paul, The 79 Targa is running  great, we just attended 2013 Porsche Parade in Traverse City, Mich. It was great to hang out with hundreds of like minded passionate Porsche fans. We met Peter Porsche and the board of directors from Germany and the PCA what an organization. Then to ride in the actual Parade was surreal, they lined up up by year and put us with some Killer Air-Cooled 911's. The Targa  didn't disappoint, Jim's paint with the subtle green metallic drew many, many compliments. Buying this car from you has really changed my life…for the better.
Take care, Larry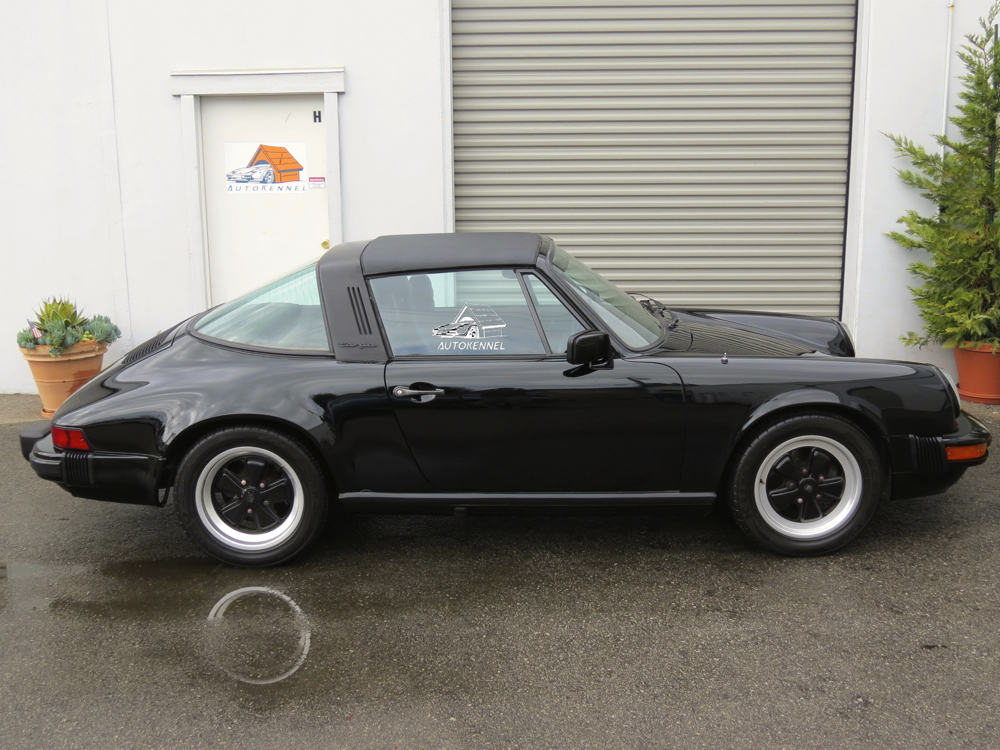 1971 Chevrolet Corvette Stingray Coupe 
4-Speed
Alex, Southern California – Buyer 3/13
Paul,
I wanted to provide an update about the 71 Vette and a photo if you would like to forward along. The car has been great and I was even able to find some similar sized tires which will get installed today. The picture was from last weekend when [my wife] took her brother, who was in town for Easter, to the Rock Store. Thanks again for such a positive buying experience.
Alex
1970 Porsche 911 E Coupe
Adam, New York – Seller 2/13
"Having bought and sold multiple cars with Auto Kennel, I am most impressed by their service once the checks have cleared.
Paul has been professional, helpful and friendly in working thru all the details of delivery, sorting and follow-up items AFTER the sale.
It's the mark of a real professional, a true enthusiast and a generally great guy. "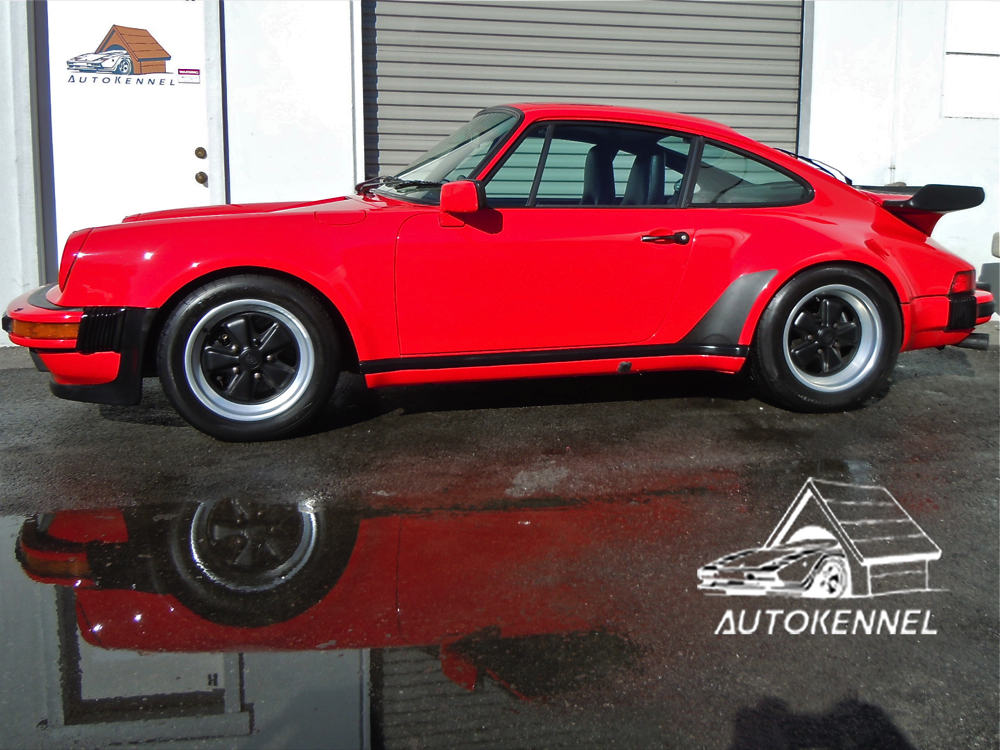 1986 Porsche 930 911 Turbo Coupe
Dave, Seattle, Washington – Buyers 10/12
Paul;
Thanks again for hooking me up with the '86 930 Turbo.  It was all you said it was and even more and this is so important for out of area buyers like myself.  You never know what you are getting when dealing remotely but your portrayal of the car was spot on and the pictures and supporting information was what buyers need.  The actual negotiations, inspection and purchase was painless and straight forward. If I ever get tired of the 930, doubtful, I will back in touch for another sweet ride like this one.
Regards,
Dave D. / Seattle, WA / 10/2012
1965 Pontiac Tempest Custom
GTO-Look Convertible with 326 V-8 Engine and Air Conditioning
John and Suzette, North Carolina – Buyers 8/12
We weren't looking for another Pontiac, but when we saw this car, we knew we had to have it.  We contacted Paul.  He and his father could not have been more helpful; communication was great the entire time.  We love the car, and it was exactly as described (and more!!).  We'll definitely deal with AutoKennel again if we have the opportunity.  Thanks again.
Many thanks again for all your help,
John and Suzette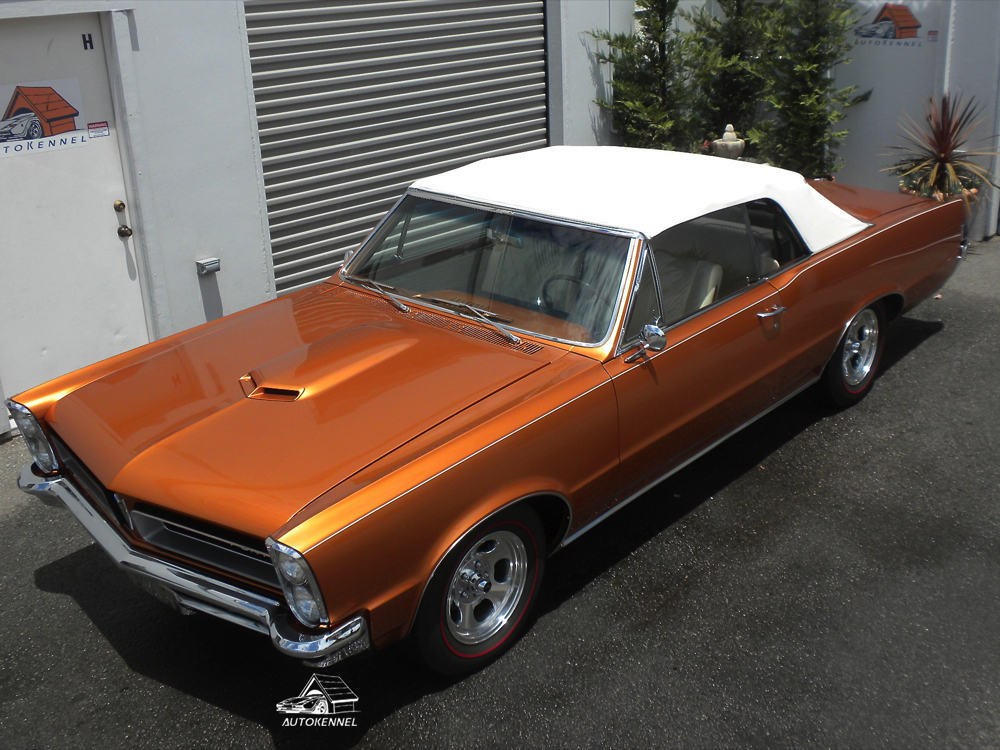 2001 Chrysler Prowler Roadster
Mulholland Edition

George, United Arab Emirates, Middle East – Buyer 4/12
I live in the United Arab Emirates, Middle East, and I have always wanted to own a Prowler here but there are none here and I had to ship it from the US. I was really hesitant at first because there are many procedures and it's a hard job to get done. However dealing with Paul made the whole thing very easy and smooth, although I troubled him a lot because I was really scared of scams, as many people warned me of online purchasing. Paul described the car with full honesty and I didn't believe it until I saw the car since it was better than described. He also helped me in finding the right shipping company and sorted out all the formalities for the shipment. Long story short, there aren't many people like Paul nowadays and I recommend you deal with him and Autokennel regardless of where you are and what you want. Thanks again Paul and as I said before this is not the last time we make business.
1980 Porsche 911 SC Targa
Jay, So. California – Seller 5/12
Hello Paul,
Just a quick note of thanks on your quick and professional work in selling my 1980 Porsche 911SC Targa. The entire experience from start to finish was pleasant and pain free. The combination of your knowledge and marketing abilities generated a quick sale at a net price to me that probably exceeded what I could have done on my own without any of the hassle. I have already passed your name on to others and will continue to do so. I will also be contacting you first when I begin the search for my "Next Car"!
Here's to your continued success!
1992 Porsche 911 Carrera 964 C2 Coupe
Reza, Seattle, Washington – Seller 6/12
Dear Paul and Ed
Having had the pleasure to be in your driving posse at some rallies, let me just say that you sell cars just like you drive! The whole thing was no hassle, light touch but always communicative, and the next thing you know everything was done. I would do it all again with AutoKennel.
1959 Porsche 356 Convertible D
Frank, The Netherlands – Buyer 9/09
Hi Paul,
Picked up the car yesterday and I must say: NICE!
I am very happy with the car!
I am very happy with the way the transaction worked out (very smooth) and the quick responses from your side made buying an unseen overseas car (in real life) very easy.
The car has hardly any surprises as it was described in detail by you (both written as with pictures).
It was a pleasure and we will meet again!
Regards, Frank
1972 Porsche 911 S Targa
Peter, Germany – Buyer 11/10
Hello Paul,
Today my son and I came back from our Florida trip. I visited [your client] in his house last Thursday and saw the nice Targa which meets my expectations absolutely. It was a pleasure to make that deal with you because everything around the vehicle was as serious as you described it. This cannot be taken for granted nowadays and therefore I appreciate it.
I hope this was not the last Porsche deal we made together.
Best regards
Peter
1972 Porsche 911 RS 3.6 Twin Plug
Recreation
Andy, England – Buyer 5/11
Hi Paul,
Thank you very much with all your help and honest descriptions of the Targa. After 5 weeks on the boat and a week in storage the car started second try and I drove it onto the trailer and then brought it back to Devon.  So Los Angeles to Devon in the UK where it has already caused a stir.
I would happily recommend anyone to you do feel free to pass my number…
Once again many thanks,
Andy.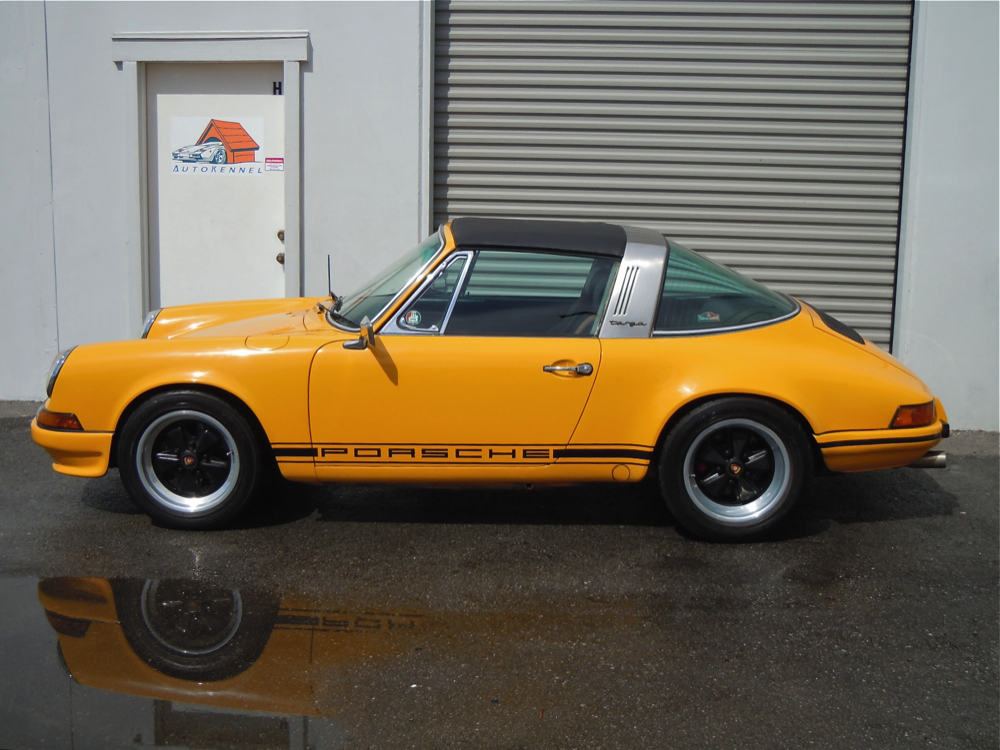 1967 Porsche 911 S Targa
Steve, New Jersey – Buyer 5/10
I wanted to send this e-mail in order to express how pleased I was when my 67 911S Targa finally arrived.  It was more than  Paul described. It's first stop in NJ before coming to my home was at a shop in NJ well known for it's work on Porsches. Although I was very hesitant to buy a car sight unseen I had heard many great things about Paul and his shop.  The reception the car received upon arrival in my friend's shop was overwhelming.  The clients who visit the shop on a regular basis to look at the work being done or just to hang out were floored by the quality of the car and how well it presented.  I am really at a loss for words to describe the car other than AWESOME.
Thanks to Paul I now own a car that was originally only a  dream.
1967 Porsche 911 S ◊ Sunroof Coupe
Eade, Southern California – Seller 2006 – 2009
"I have sold about 9 cars with Paul at Auto Kennel, and all of them have been no hassle transactions."
"As I said above, I have sold a lot of cars with Paul, and all of them have been very easy, no hassle transactions"
Above quotes taken from Early 911 S Registry Bulletin Board