Featured Cars


ANNOUNCEMENT
AutoKennel's 11th Annual Open House:
Friday, February 24th, 2023 10am to 3pm

I can't believe we've been hosting this for over a decade!  This is always a great way to kick off the car year and see old friends who travel from far away.  Of course, it's great hanging out with our local crew as well.
We will be serving pizza and beverages around lunch time.
Some of our neighbors will be around showing off their their unique European collections/restorations.
These will be fun and casual day to hang out with old car friends and make some new ones while filling your stomachs.
All are welcome and feel free to bring your friends.  If you could drop us an email to let us know you are coming, that would be great too.
We will have complimentary coffee on hand as well as pizza and other cold beverages.
All  are welcome.
Our location is:
1974 Charle Street
Costa Mesa, CA 92627
There is an alley on the side of our building.  If you have a vintage toy, feel free to come down the alley and park in our courtyard if there is room.  Please do not park anywhere else in the alley or on the neighbor's property.  There is also plenty of free parking in front of our building or on the street.
If you do not get our regular email updates and would like to receive them, please send us an email to sign up.
NEWS
AutoKennel News & Articles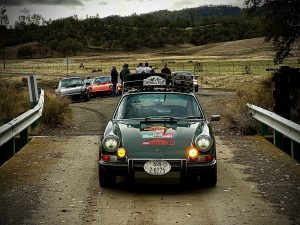 Twice a year, the Driving While Awesome crew put on a car rally for like-minded driving enthusiasts. This year, we explored some of the best roads in Central California including driving the best part of HWY 1. We spent several days touring in our vintage/special cars. We come for the driving but stay for the ...
Read More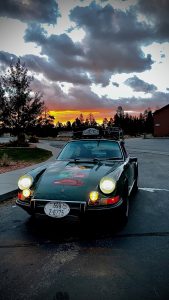 The Tumbleweed 1000, where the hardcore rally folks go when a couple of days of driving just won't cut it. Door to door, it was more like a 2,300-mile journey through 4 states. Nearly 20 vintage cars set out to Utah for a 7-day driving tour. We ended at the Grand Canyon. Organized by Two ...
Read More