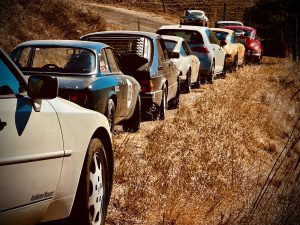 Do something memorable with your car to remember those you love.
This is the 4th driving celebration of Ron Schramm's son, Robin. We call it Robin's Run 4.0
A couple dozen automotive enthusiasts gathered for a weekend of Central California Coast backroad touring.
This was one of the most diverse and eclectic grouping of cars we've had thus far.
In loving memory of Robin Schramm.
Drone & Some GoPro footage: Nick Londy
Music editor: Jennifer Kramer
Cinematography & Editing: Paul Kramer