Enjoy a fun drive, car show, and music with Alle Deutsch
This is a great time to hang out with friends, do some nice drives, eat great food, and listen to some of the best Jazz music in SoCal.
Everyone is welcome to join us for any or all of the festivities.
We will start off on Friday, July 29th with a fun drive across the famous Angeles Crest Highway (ACH) which is now completely opened.  We will stop for lunch at Newcombs Ranch.
For those coming from Orange County, we will leave the AutoKennel at 10:00am.  We will collect the rest of the group at the Shell gas station on ACH and the 210 freeway around 11:00am
On Saturday, July 30th we will be visiting the Cars and Coffee of Corona at 7:00am.  This is a special event to for the local firefighters association.
For those of you who want to caravan, we will be leaving the AutoKennel at 6:15am.
Afterwards will we get some breakfast and go on a drive with a possible visit of a private garage or museum
Finally, on Saturday (7/30) in the evening, we will have a special music event at the St. Clair Ranch in Norco, CA.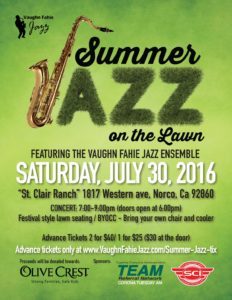 One of SoCal's top Jazz group, the Vaughn Fahie Jazz Ensemble will be playing.
This is a casual event in a unique outdoor setting on miniature ranch.  Although the music starts at 7pm, Alle Deutsch participants are invited to a special preview of the mini-farm starting at 5pm.  Plus, they will have special parking inside the venue for us.
Bring your own fold-up chairs, favorite meal, and beverages.  Appetizers will be provided by the hosts.
Dress is super casual: shorts and flip flops.
SPECIAL ADDITION!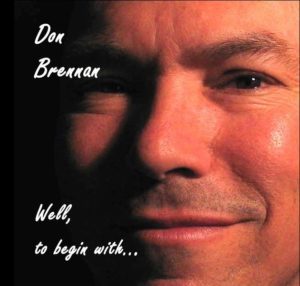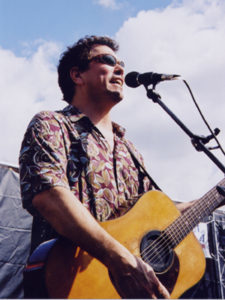 Solo guitarist Don Brennan will be playing at this event:
Grand prize at First Annual Gathering of Artists.  Multi-nominee at OC Music Awards.  Best Acoustic Artist at the Star Music Awards.  Performed at The Coach House, BB Kings, and the LA Music Awards.
Space is limited, so please sign up in advance for Saturday night:  Click Here.
If you can attend all or just part of the festivities, please let me know head of time.
If you have any questions, please do not hesitate to contact Paul at 714-335-4911 or paul@autokennel.com